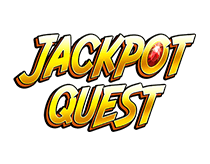 Jackpot Quest
Prepare to stumble on the riches of the ancients. Follow your dreams on the Jackpot Quest slot game
Jackpot Quest
GAME INFORMATION
Video slot presentation with 6 reels, 6 rows and 40 pay-lines
Sticky wins allow you to lock high paying symbols in place
During sticky wins remaining reels respin allowing you to add to your combos
Hit a 2x2 square of matching symbols to form super symbols
Stop in red gems to draw on the power of super symbols
Red gems turn low paying symbols into the same symbols as super symbols
Symbols transformed by red gems will trigger respins
RTP and paytable information is stored within the game
HOW TO PLAY - BONUSES
Strap on your hat and uncurl your whip. It's time to swing through the reels of the awesome Jackpot Quest slot game. With all the money focused on some big reel and even bigger money action in the base game, you'll be able to make huge combos with locking symbols. Build the richest wins with the red crystal, the mysterious orb that can magically transform low paying symbols into high payers. Want to explore more?
Sticky Wins
Stop in a combination with a high paying symbol anywhere on the grid and this will hold in place while the remaining reels respin. Hit more matching symbols anywhere in view to lock these on the grid and trigger even more respins – and when you form clusters of 4 matching symbols these turn into a super symbol.
Crystal Transformation
Activate the red gems on the reels to trigger transformation effects. These draw their power from the super symbols on the grid and change low paying symbols into high paying symbols. For instance, if a jackpot 7 super symbol powers a red gem, then this will turn low paying symbols into jackpot 7 symbols and trigger more respins.
These red gems can really help boost your sticky wins and show a wonderful progressive pathway to hitting some of the biggest prizes available from this scorching hot slot machine.
JACKPOT OVERDRIVE
The Jackpot Overdrive is a group of progressive jackpots that increase incrementally each time one of the Jackpot Overdrive slots is played. When one of the progressive jackpots is won, the main prize is reset again to a predetermined value, and resumes increasing as players play one of the Jackpot Overdrive slots.
There are 3 progressive jackpots within the Jackpot Overdrive:
Rapid Jackpot– hits hard and fast
Daily Jackpot– guaranteed to hit before the timer reaches zero
Jumbo Jackpot– for a life-changing win!