24 August 2016
Find The Right Lottery For You
Best Online Lotto
With Lottoland your choice of lottos is no longer restricted to those available in your country, instead you enter a whole range of draws from across the globe. Of course, with all these options you're going to be asking which is the best? Check out our comparison of the world's leading lotto draws and decide which one is right for you.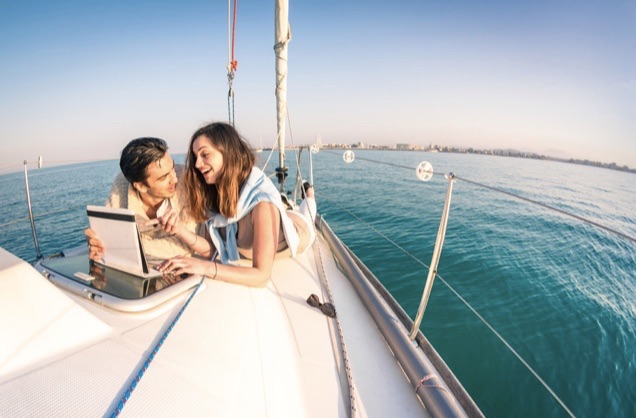 National Lotteries
When it comes to the best online lotto, there are a few factors you will want to take into consideration. For many players the jackpot is all important, after all, it's why more people take part when there is a rollover.
However, some lotteries have much higher odds on the jackpot, meaning your chances of winning are significantly lower.
Another important factor is the price of a single line, as certain lottos have a higher entry price than others, despite offering lower jackpots.
| | | | |
| --- | --- | --- | --- |
| Lotto | Jackpot Odds | Biggest Jackpot | Single Line Price |
| Swedish Lotto | 1 in 6,724,520 | €19 million | 50c |
| Austrian Lotto | 1 in 8,145,060 | €22 million | €1.20 |
| Irish Lotto | 1 in 10,737,573 | €18.9 million | €2.00 |
| Polish Lotto | 1 in 13,983,816 | €13.5 million | 75c |
| French Lotto | 1 in 19,068,840 | €30 million | €2 |
| UK Lotto | 1 in 45,057,474 | €78.8 million | €2.80 |
| Oz Lotto | 1 in 45,379,620 | €76.5 million | €1.50 |
| Mega-Sena | 1 in 50,063,860 | €84 million | €1.50 |
| MegaMillions | 1 in 258,890,850 | €596 million | €3 |
| PowerBall | 1 in 292,201,338 | €1.4 billion | €3 |
| SuperEnalotto | 1 in 622,614,630 | €177.7 million | €2 |
Note: Starting jackpots vary depending on ticket sales in the main draw, so they will fluctuate. However, these figures are a good estimate of what the base jackpot might be.
As our comparison table shows, the Swedish Lotto offers great jackpots at considerably better odds than the rest. The price for a basic game is also very competitive, and that's before we start talking about the bonus features. In terms of an all-round lottery the Swedish Lotto's tough to beat.
Austria and Ireland are also popular lottos, due to their high jackpots and relatively low jackpot odds.
The two big American lottos, MegaMillions and PowerBall, are much harder to win, however the potential jackpots dwarf all others. After all, Americans do like to supersize things….
Only one national lottery game comes close, Italy's SuperEnalotto, which offers the biggest jackpots of any national lottery game.
For players who prefer a cheaper option the Polish Lotto is a great alternative; at 75c per line it's your best low-cost chances to become a millionaire.
So how does the Irish Lotto compare to the rest? When it comes to jackpot odds it's on the lower end of the scale. It's mid-range price plus decent multi-million jackpots makes this a solid lottery. This is why it's popular not just in Ireland, but in the UK, Europe and beyond.
International Lotteries
| | | | | |
| --- | --- | --- | --- | --- |
| Lotto | Jackpot Odds | Starting Jackpot | Biggest Jackpot | Single Line Price |
| EuroJackpot | 1 in 95,344,200 | €10 million | €90 million | €2 |
| EuroMillions | 1 in 116,531,800* | €15 million | €190 million | €2** |
* As of September 30th the odds of winning EuroMillions will increase to 139,838,160:1.
** Official operators will also increase the price to €2.50 but at Lottoland we're freezing the price at €2, saving you 50c each time you play!
When it comes to comparing Europe's two multinational lottos it's easy to see why EuroMillions is the continent's favourite. Despite higher odds on the jackpot, its eye catching jackpots and identical betting line prices make it a firm favourite amongst players.
That said, EuroJackpot doesn't slouch; the lottery has been seeing quite a lot of large jackpots of late, often eclipsing that of its rival. Plus, with new EuroMillions changes about to come into effect making the lottery more expensive and even harder to win, we predict quite a lot of love for EuroJackpot in the future.
Final Verdict
Ultimately when it comes to the best online lotto, the decision is up to you. If chasing the biggest jackpots is why you do the lottery, then the American draws will be perfect for you.
If the mathematician in you is focused on getting the best statistical chance of banking a lotto jackpot, then our Swedish Lotto is the one to go for.
If your inner accountant is counting the pennies then check out Poland's Lotto and Mini Lotto, our two cheapest games.
Then again you might decide to go for something completely different, maybe you've got a hunch about a specific game or country, act on it! Fancy trying something new? Like they say a change is as good as a rest. So take a look at our full online lottery list and try something new and unexpected!