Lotto Winners 02 December 2016
The Towns That Won The Lottery
El Gordo Winners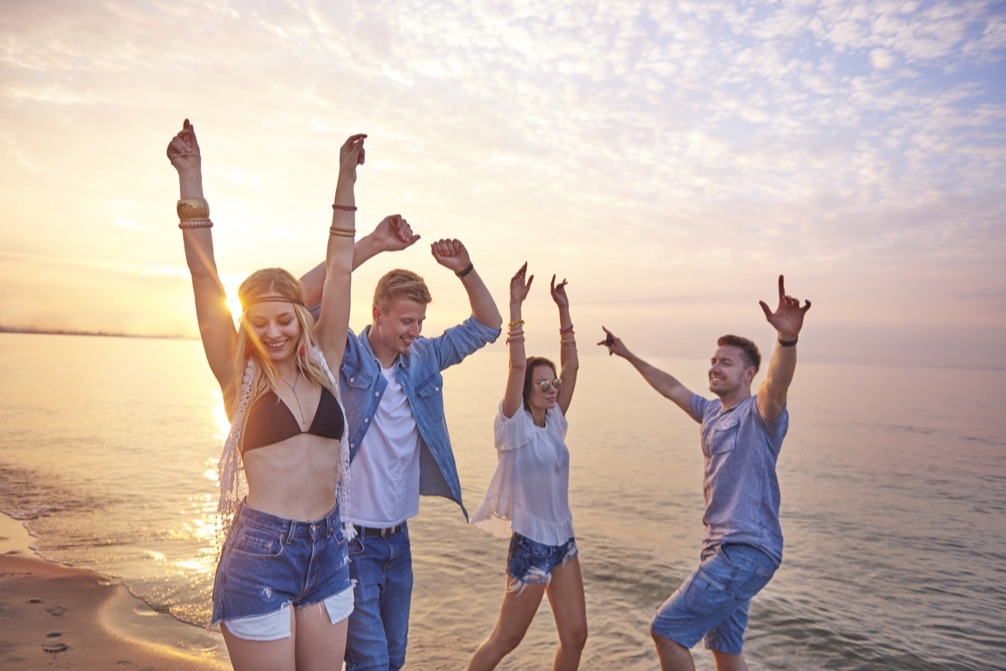 The Spanish Christmas Lottery is the biggest draw in the world, boasting a total prize pool of €2.3 billion this year.
Unlike regular lotteries, like the Lotto or EuroMillions, tickets are sold in a raffle format, with multiple series printed.
This means that more than one person can hold a jackpot-winning set of numbers. More famously, though, because of the way these tickets are distributed, winners also tend to be grouped close together.
To demonstrate this we've brought together a few of the most famous examples of El Gordo prize winners so you can discover this amazing, and truly unique lottery jackpot.
Sodeto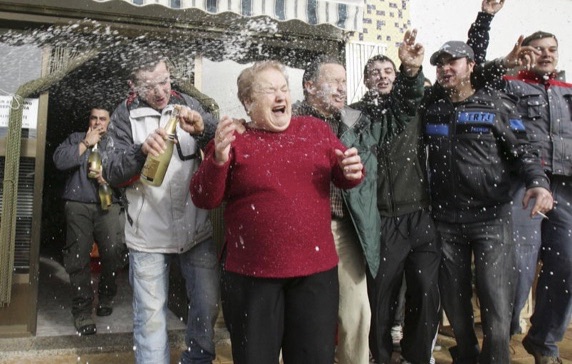 2012 had been a difficult year for the 250 residents of the tiny town of Sodeto. The 70-house community had been battling both drought and the effects of the nation's recession.
Most of the town's residents were unemployed construction workers, or farmers, and could barely afford their tickets for the upcoming El Gordo jackpot.
However, this is Spain, and El Gordo is more than a lottery draw, it's a national institution! So everyone in the town came out to purchase their lines, crossed their fingers and waited for the famous draw, which takes place on December 22nd.
Amazingly all but one household held a winning ticket (more on that later), with prizes ranging from hundreds of thousands up to several million!
The town's mayor (who also won big), Rosa Pons, came out with a megaphone to congratulate everyone, and it wasn't long before media outlets turned up to cover the proceedings.
She told the press: "Some of the ladies talked about going to the hairdresser" - as way of a celebration, and to make themselves look special for the TV crews - "But the hairdresser won, too, and said I'm not working today. So, that ended that."
Another winner, José Manuel Penella Cambra, had recently invested heavily in updated irrigation for his farm and was worrying about loan repayments at the time had this to say: "This money means that now we can breathe. And the best part is that it isn't just me. Everybody won."
It wasn't long before car dealers and salesmen arrived in Sodeto, trying to sell luxury items to the newly affluent residents, although we can only assume they were too busy partying with their friends and neighbours.
In fact, one salesman drove a swanky Jaguar worth over €200k into the village centre in the hopes of grabbing a sale from the locals, but was dismayed when one villager's response was: "What would I do with that? I'd rather have a new tractor!"
Of course, we can't tell the story of Sodeto without mentioning Costis Mitsotakis. Originally from Greece, Costis had settled in Sodeto but was out when the ticket sellers came around.
He was the only villager to not win big on the draw, but was surprisingly upbeat about his missed opportunity, explaining that he wanted to film a documentary on the town to show how the El Gordo windfall changed people's lives.
The documentary is called Cuando Toco and can be found online.
Since 2012 many journalists have travelled to Sodeto to see how this extraordinary community are getting on. Mayor Rosa Pons said: "We are the same as we always were – except now we sleep better at night."
One local resident went on holiday to Italy, but upon his return vowed to never repeat the experience, describing it as "exhausting".
Roquetas de Mar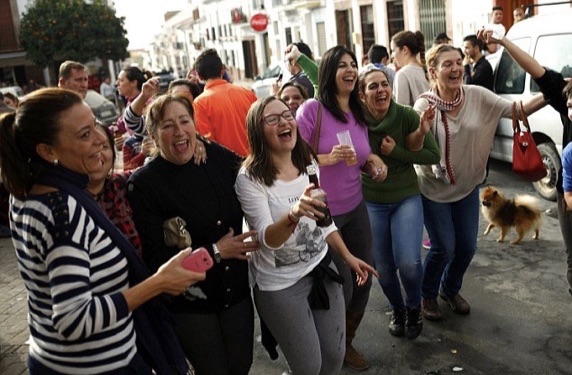 What did 1,600 people in Roquetas de Mar, a town on the Costa Blanca, have in common in December 2015? They all won a nice chunk of the El Gordo prize pool.
A staggering number of residents owned tickets with the line 79140, meaning they all took home a share of the big jackpot.
Not only did the residents win big, but the majority purchased their lucky lines from the same shop in the centre of town. Jose Martin, who runs the store, told the press: "I feel a great joy, mainly because it's so well spread out, especially among workers."
Amongst the winners was an unemployed migrant who had moved to the town to better his fortunes. At the time of winning he didn't possess a Spanish bank account, so lottery officials had to help him set one up before winnings could be paid out. In total 35 migrants won in Roquetas de Mar, and were being provided with financial advice by local support groups.
With 31% unemployment – far higher than the average in Spain – the residents enjoyed a sudden change in fortunes. A local council worker told the press that as soon as his employer found a replacement, he would be taking early retirement.
Following the draw, many locals took to the streets to party, while surrounded by fellow winners and a host of TV crews.
Grañén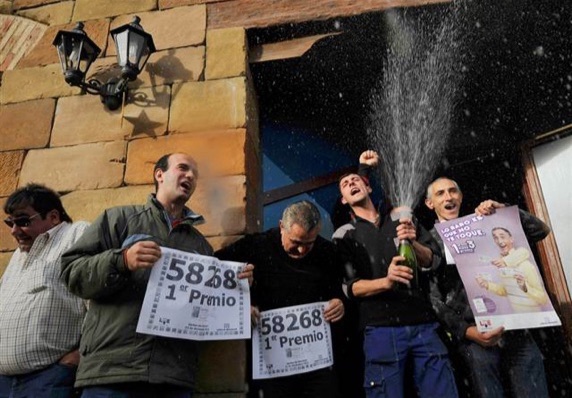 Vistors to Northern Spain will be familiar with the dramatic, and arid, landscapes that confront them. Amongst the hills and valleys sits the unassuming town of Grañén, with its modest population of around 2,000.
Like Sodeto and Roquetas de Mar, the town had been suffering due to the Spanish recession, and many local businesses had gone under.
When number 58268 was drawn in the 2011 Spanish Christmas Lotto draw the town exploded into celebration, for every one of the 1800 tickets bearing that line had been bought in Grañén.
Pilar Azagra, the town's only lottery ticket vendor, spoke of her amazement, stating that her store had been inundated after the draw with winners.
While Grañén hasn't had the media coverage that Sodeto has, it remains one of the most extraordinary El Gordo stories.
Lottoland Player Wins On El Gordo
While you might not be able to enter the main draw outside of Spain, you can still enjoy the full El Gordo experience here with us.
Last year one very lucky player from Germany (who wishes to remain anonymous) got a surprise stocking filler worth €4 million when his betting line matched the El Gordo prize numbers.
Having pooled money with his wife and some friends to buy a full share, they sat down for Christmas lunch as millionaires!
Bet On El Gordo Here!
The Spanish Christmas Lottery is one of our favourite jackpots, and it's not hard to see why. The communal nature of ticket buying combined with the huge spread of wealth makes it the perfect pre-Christmas lotto.
So Merry Christmas everyone, and good luck to everyone looking to win El Gordo!
---