Lotto Winners 28 July 2016
The Euro Lottery Clash Of The Titans
EuroMillions Vs. EuroJackpot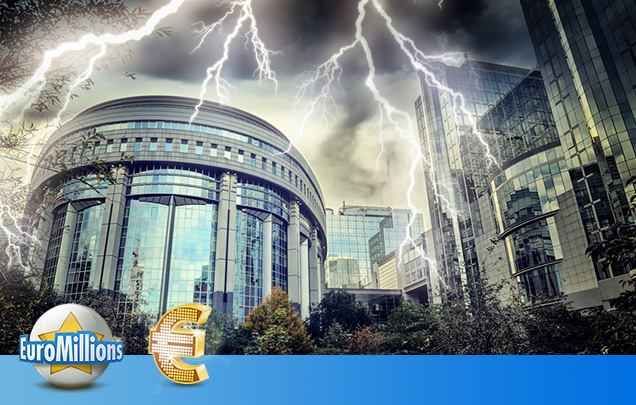 It is the stuff of lottery legends; two massive lottery jackpots striking simultaneously. First, the thunderous blast of a €72 million EuroMillions jackpot, followed by the Nordic hammerblow of EuroJackpot with a jackpot of €82 million.
Both on the same day.
And both at the same time.
Sending shockwaves across the length and breath of Europe this Friday.
Bitter Rivals Square Off This Friday
2016 has already been a year of epic lottery jackpots from both sides of the pond, now there's yet another in the making. If this Friday's EuroJackpot isn't won, it will mark the second time in history that it rises to its max cap of €90 million.
It comes just two weeks after the announcement of EuroMillions rule changes, which have drawn criticism and controversy across Europe - and resulted in fresh interest in EuroJackpot here at Lottoland.
In fact, we're not the only ones to have noted a significant spike in interest in EuroJackpot of late; search engines and major social media sites reflect these trends.
East Vs. West
Forget Batman Vs. Superman; EuroMillions Vs. EuroJackpot is about to become THE grudge match of 2016. One the one side the familiar favourite, versus the new upstart from the east offering big jackpots at better odds.
Odds aside, though, the games are very similar, and, if rumours of a second EuroJackpot draw turn out to be true, the games could become even more so. As with MegaMillions and PowerBall, the American games that inspired them, Europe's two super lotteries are now competing to out-do each other in terms of jackpots and number of players.
So, how do both games stack up?
Jackpot Ragnarok
Two lottery titans, two massive jackpots, one potential record-breaker, plus €152 million in total to be won - it all adds up to one hell of a Friday evening!
Each game costs just €2. And if you're wondering which one to go for I suggest you go for both, and here's why:
EuroJackpot: Of all the super-lotteries EuroJackpot has the best odds, and all signs say this is going to be its biggest jackpot of the year. In other words, if you want to win BIG this year this really is your best chance!
EuroMillions: You know this game, chances are you play it all the time - but chances are, too, that we won't see a jackpot grow this large again until the September 2016 Superdraw - by which time the new rules come into effect, making the jackpot considerably harder to win. So this current jackpot is invariably your last proper chance to win BIG on EuroMillions. Because from here on in it's only going to get harder!
In other words, this Friday presents you with not one but TWO opportunities to get ridiculously rich - and for €4 you're guaranteed you won't miss out on either one! But hurry, time is ticking, and you don't want to be caught out when lightning strikes twice!
---