Lotto News 20 October 2017
7 easy steps to finding happiness
How to be happy? Discover the secret!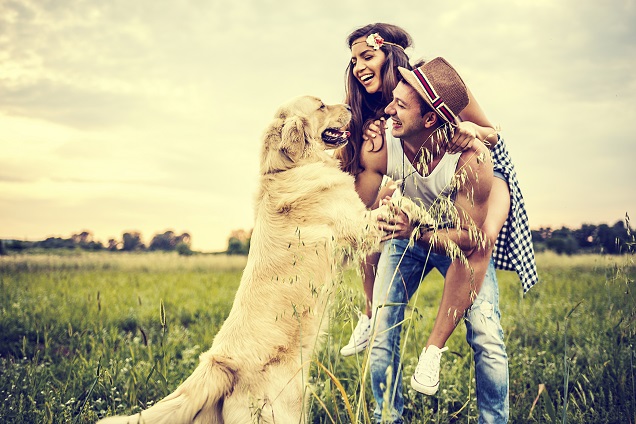 Whether we like it or not, in today's world, money is undoubtedly very important and without it life would be a whole lot more difficult. We need money in order to be able to meet the most basic needs, such as food, a roof over our head, and clothes for our back. However, even if we manage to satisfy our hunger and fulfil all kinds of cravings, very often we find that we are still missing something. How is it that some people can enjoy life and be happy even when they don't have as much money as others? What is the secret to a successful and happy life?
The Recipe for Happiness
At first glance it may seem that the definition of happiness is different for everyone. It's true that happiness means a lot of things to a lot of people: the possibility of traveling around the world, going on a shopping spree, shedding excess pounds, partying with friends and much more. However, would any of these experiences make you happier in the long term? In this article we are looking at the ingredients which are needed for us to enjoy happiness for many years. Let's look at the keys to a happy life.
1. Glass Half-full or Half-empty?
The feeling of inner richness is a very important source of happiness that only comes from within ourselves. Whether we feel happy depends on our own feelings, first and foremost. Happiness a sense state of mind, and how we look at the world can attract or push us away. Everyone has experienced negative emotions and sometimes we are not able to prevent them, but the most important is how we deal with them. If we allow negative thoughts such as fear, anger, jealousy, or uncertainty to affect us, it will be hard for us to enjoy life.
It is very important to learn to recognize and deal with these negative emotions before they become too strong. What's more, if we focus on emotions like calmness, joy, compassion and understanding, our lives will soon be happier.
2. Healthy Body, Healthy Mind
Our body is the temple in which our spirit lives. We should worship our body as if it were holy, and then we will reap the rewards. However, in reality the way we treat our body is sometimes more devilish than worshipful! Think about how your body works and learn to care for it. It makes no sense to complain about illness if you are not interested in what are the reasons why you have gotten sick in the first place. It is therefore worth learning to listen to the needs of our body, which very often tells you what it lacks. A poor or unhealthy diet can make us feel tired and unhappy. Likewise, too little exercise or sleep will impact negatively on our physical health. Our body is not a machine and needs regular rest, as difficult as that can be to achieve sometimes in our fast-paced lives. If we neglect the body for a long time, we can expect negative effects in the form of poor health, and thus we will lose the energy required to lead a happy and fulfilling life.
3. Learn to Enjoy Life!
Unfortunately, today's economy is primarily focused on consumption. Millions of ads constantly encourage us to buy what you can only wish for. Greed and continuous dissatisfaction with what we are compelled us to pursue for a better and more expensive life. However, we must remember that such a pursuit can not become a goal in our lives. If you want to be happy learn to enjoy what you have. What's more, instead of spending money on luxuries, it is better to spend them on a great holiday that will allow you to relax and enjoy the sun. Appreciating even the smallest things will make your mind take on positive emotions and you will feel happy for longer.
4. Be Interested in Others
'No man is an island' and a happy life requires regular contact with your loved ones, family and friends. There are currently more than 7 billion people living on this planet, but despite that we all feel lonely from time to time. Some of us feel isolated even among crowds of people. How is this possible and what can we do to change?
Being close to the people who are most important to you will make you healthier both mentally and physically. It is therefore good to become proactive in finding friends and making new friends. Moreover, if we show empathy and we are more interested in listening to the problems, joys and desires of others, then it won't take long before they are returning the favour.
5. Confidence and Assertiveness Key to Happiness!
We are all different and we should be able to love ourselves for what we are, not what we imagine that society expects us to be. You need to believe in yourself and learn to be proud of your achievements, no matter how big or small. An assertive person knows his value and is self-confident, believing in his own opinions. Of course, you have to be big enough to apologize if you are in the wrong, but you cannot apologize for who you are. It is worth knowing how to defend yourself, so as not to turn inwards and feel negatively about yourself. This will make it easier for you to survive those occasions when you are the victim of aggression or manipulation. If you learn to understand and love yourself then you have made great strides towards leading a happy life.
6. Learn to Look at the World through Rose-Tinted Glasses
Most of us have to deal with problems and worries buzzing around in our heads for much of the time. But in a lot of cases, our attitude affects whether we will be able to solve these problems or not. Just learn to look at obstacles, difficulties and problems from another perspective to try and take the positives out of potentially troubling situations. Overcoming adversity will help us to become stronger and allow us to gain experience that will stand to us when we come to solve other problems in the future. Finally, as the old saying goes, "What doesn't kill you makes you stronger." It is enough to learn to look at the world more positively, and we will find that our lives will become much simpler.
7. Do what you Love!
Creativity is a very important feature of our personality. On the other hand, idleness and passivity often make our feelings of well-being worse. It is good to think about what areas we excel in and strive to focus on what actually makes us happy. Everybody has a talent for something and it doesn't matter whether it is artistic talent or scientific research, because either way, doing what you love will make you happy!
We hope the above tips will help you to find happiness in life. Try to take an overview and steer your life in a positive direction, using the ideas above as a road-map. Small steps are all it takes, as long as you are moving in the right direction.
We wish you the best of luck!
Sources:
Dalajlama XIV, Cutler H. C. (2010). Sztuka szczęścia. Poradnik Życia. Wydawnictwo Rebis.
wikipedia.org/wiki/Asertywno%C5%9B%C4%87
wikipedia.org/wiki/Szcz%C4%99%C5%9Bcie
---