Lotto News 30 June 2016
Great Value, Amazing Odds, Simple To Play
How To Play The Polish Lotto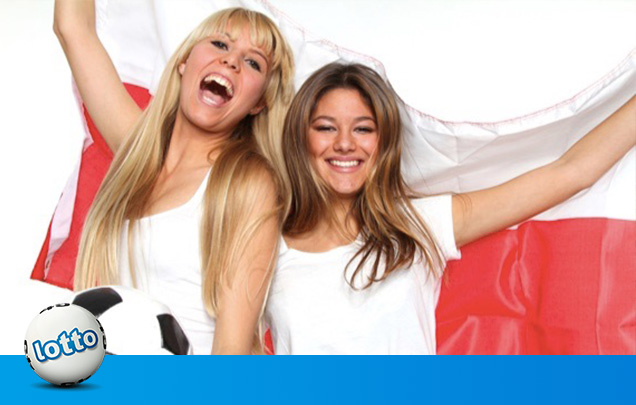 From the southern slopes of Zakopane to northern-most tip of Malin head, and everywhere in between, Lottoland players have started paying attention to Poland's Lotto. So if you're also looking to give the game a whirl but don't know how to begin don't worry, because we've got you covered. Read on to find everything you need to know about why, and how, to play the Polish Lotto.
Eastern Promise
The venerable Polish Lotto, much like Poland itself, has seen many changes over the years. Surprisingly enough for a game that celebrates riches, it began life in 1957, when the Communists had assumed complete control of the country. But of course, the Poles could never stomach kowtowing to the Kremlin and were always inventing fresh new ways to disrupt and irritate the Soviet occupation. So, instead of celebrating Sputnik, their would-be comrades' crowning scientific achievement (which also launched that year) Poles were instead star-struck with the idea of winning the lottery. And, in the 59 years years that followed, those dreams came true, with over 1,100 players becoming millionaires overnight. (Whereas the USSR tanked 25 years ago.)
How To Play The Polish Lotto
The best thing about the Polish Lotto, other than its low price and great odds, of course, is how ridiculously simple it is to play. If you've ever played Lotto before then the game should be second nature; simply choose 6 numbers from a pool of 49 numbers and that's it!
It really couldn't be easier – especially if you opt to play a quick pick (simply press the Quick+1 button on the top left hand corner).
Finally, for an extra chance to win big, don't forget to make sure you have the PolishLotto+ button checked!
Polish Lotto Tickets
As with all lottery games at Lottoland, we've created an input field to perfectly replicate real Polish Lotto tickets. In this case you can play up to twelve lines at a time and, as always, you also have the option of using our famous DoubleJackpot feature or protect your lucky numbers with NumberShield.
You've probably already heard about our DoubleJackpot option, but for those of you who haven't, this option allows you to collect DOUBLE the amount of any jackpot win. That's right, double the amount, but for jackpot wins only. Keep in mind this will also double the cost of your ticket, though what's an extra 75c when there's a chance to win millions?!
The Polish Lotto Draw
The Polish Lotto draw (and the subsequent Plus draw) is held three times a week, each Tuesday, Thursday and Saturday at 9:40pm CET, or 8:40pm Irish time. That's three chances to become a millionaire from just €2.25 a week – making the Polish Lotto the perfect choice if you're looking for a budget-friendly lottery game.
If, on the other hand, you're a a member of Ireland's Polish community and already an avid player of the game don't forget you also have the option of playing with Lottoland in Polish, and using zloty, at Lottoland.pl.
Winning The Polish Lotto
The Polish Lotto's cheap price has a lot to do with the fact that the official Polish Lotto game is in zloty, rather than Euros. As a result jackpots are generally lower than other European lotteries, though large multi-million jackpots are still quite common.
Currently the record jackpot stands at 60 million PLN (Polish Zloty), which, at the time of writing, comes in at approximately €13.56 million. So pretty decent, especially considering the Irish Lotto jackpot currently stands at €18.9 million, so just over €5 million of a difference jackpot-wise, but €1.25 cheaper per game.
Plus, as we always say, there's more to lotteries than just the jackpot and, in total, the Polish Lotto gives you a total of four prize divisions and, for an additional four ways to win, don't forget the PolishLotto+ option for just 25c extra.
The Polish Lotto's Baby Brother...
Another great lottery that's becoming hugely popular is the Polish Mini Lotto. Once again this is a great value lottery, perfect for lottery players on a budget. A basic, single-line game costs just 30c but, not only is it the cheapest lottery at Lottoland, with the lowest jackpot odds around it's also the easiest to win. The flipside of this is that, as its name suggests, it's a small lottery, so jackpots are measured in hundreds of thousands, rather than millions. But then who's complaining? Would you if you won the price of a nice house for just 30c? And if not, with draws every single day, there's always another chance to win tomorrow.
Poland's Lotteries Are Amazing Value
So a lottery you can play for just 30c or its big brother, where you can become a multimillionaire for peanuts. Well, not peanuts actually, because I bought a pack of peanuts in a bar recently and they cost a hell of a lot more than 75c!
Actually can you even think of anything that costs 75c these days? Least of all something that can make you a multimillionaire! The next Polish Lotto jackpot is worth €2 million and it could well be the smartest 75c you've ever spent!
---