Lotto Winners 05 February 2015
New Operator's Ticket Terminals Not Up To Scratch
Irish Lotto Draw Postponed Due To Technical Issues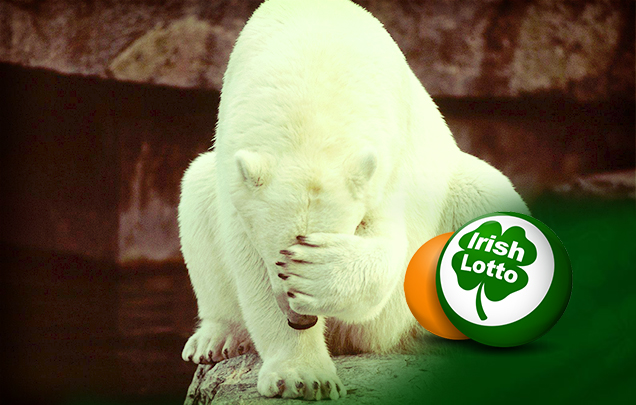 A National Institution
Privatisation has become one of the dirtiest words in Ireland in recent years, and with good reason. Toll roads, slow broadband and lots of chancers pulling fast ones; the results are almost always the same – a loss of jobs, an increase in prices and a notable decline in service quality.
And then there's those water charges…
So considering all the ill-will towards privatisation of late PLI ought to have paid more attention to the mood of the nation instead of just pushing ahead with an aggressive rebranding initiative and a rapid infrastructure reboot. Had they done so they would have done a much better job of winning the hearts and minds of loyal Irish lottery players.
The First Challenge
Instead they opted for regime change. Sorry Marty, you're out! Replaced by former Westlife member Nicky Byrne.
PLI's new flagship show Million Euro Challenge was meant to make a bold statement. It represented a break with the past (Winning Steak) in favour of a new show with a younger, fresh-faced host, representing the new, modern National Lottery. Or at least that was the plan.
Byrne's lack of broadcasting experience was evident from day one, as was the severe drop both production and prize values when compared to the show's predecessor. The format also came under heavy criticism with overly convoluted games which appeared to visually perplex contestants.
Viewers were also left puzzled too, not just by the games but also by the bizarre decision on behalf of the RTE props department to use plastic CD cases to reveal numbers. The reaction proved to be a serious PR disaster with thousands of complaints lodged to RTÉ.
The show was also severely skewered online with one cheeky Twitter user suggesting that the show was Enda Kenny's way punishing people for not paying the new water charges.
Dumb Terminals
The biggest issue for the Irish National Lottery right now, however, is the new terminals they rushed to install throughout Ireland last December – easily the most controversial electronic equipment to be introduced to Ireland since those scrap-heaped electronic voting machines.
The new lottery terminals proved highly unreliable, particularly when it came to scanning tickets, resulting in serious disruption to retailers and huge delays for players. There was also plenty of criticism about how PLI handled the situation, whose support team were wholly unprepared for the influx of complaints.
The new machines cost retailers dearly prompting RGDATA to call for an official investigation due to the loss of revenue – a massive drop of 73%. According to a survey over 72% of retailers had reported problems with the machines.
It all came to a head when this week's Wednesday Lotto draw was postponed due to ticket machine problems resulting in the first major disruption in the National Lottery's 28 year history.
The initial blame had been placed on Intralot, the Greek company who provided all the new ticket terminals. This time around, however, it was the Spaniards' turn to feel the heat as the National Lottery passed on the blame to Telefonica.
Ultimately, however, the blame must lie with PLI themselves, and not their service partners. Everything had been working fine for almost three decades before their arrival, with absolutely no disruption either to Irish retailers or long-time Lotto players.
Avoid Delays By Playing Online
Infrastructure issues, glitchy terminals, grievances, delays and excuses – all these things can be avoided when you play online.
With Lottoland you don't need to bother with queues at the store and can even play a special "last minute" ticket.
With Lottoland playing the lotto takes seconds – pick your numbers, Submit, confirm then proceed to checkout, simple!
With Lottoland you're automatically informed of draw results and any wins will be instantly credited to your Lottoland account.
With Lottoland you can play safely and securely at home or on the go.
Plus, if you haven't played with us before you're eligible for our no-win/no-fee Welcome Bonus. If your first lottery ticket doesn't win you'll be reimbursed the full amount!
PLI's pain is your gain – because the draw has been delayed until tonight you've been granted an extra chance to win that massive €100 million jackpot.
---