Lotto Winners 24 August 2017
Mother of 2 Wins Jackpot!
Largest Ever Powerball Winner is from Massachusetts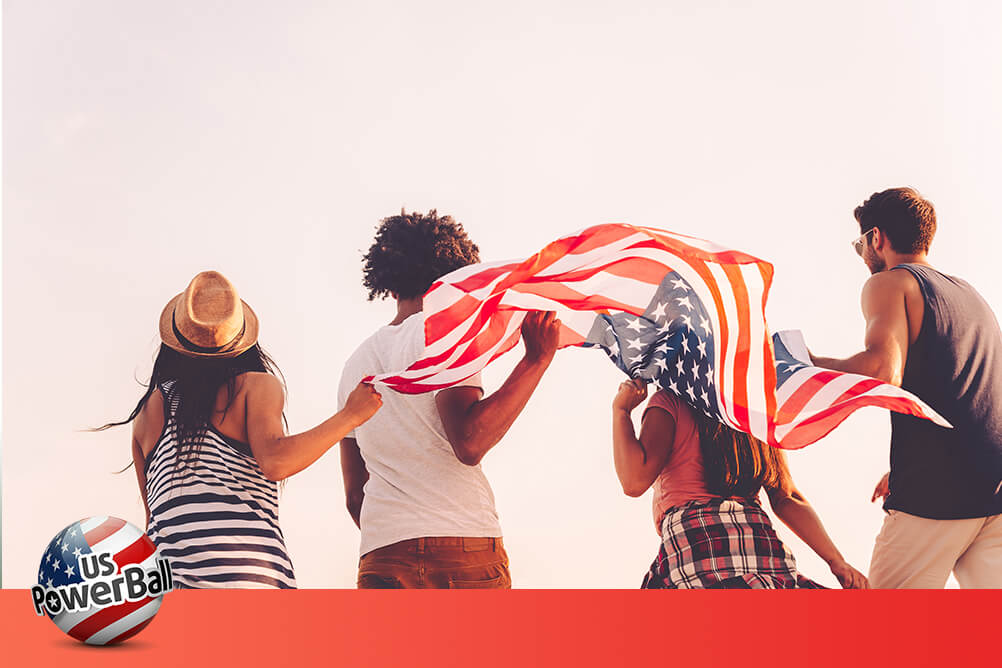 With over 170 million tickets predicted to have been sold in the days leading up to this Powerball draw, there was always a good chance that somebody would get those numbers correct. The winning numbers drawn were 6, 7, 16, 23 and 26, while the Powerball number was 4. We now know that Mavis Wanczyk, a hospital worker from Massachusetts, got all of those numbers right, buying her winning ticket from a small convenience store called the Pride Station and Store in Chicopee, Massachusetts.
Ms Wanczyk, 53, is a hospital worker with two adult children: a 31-year-old daughter and 26-year-old son. Although many winners wait for weeks or months before coming forward, Mrs Wanczyk decided to face the music head on. We described Mavis as a hospital worker, but perhaps that should be 'ex-hospital worker', as she phoned her employers and quit as soon as she learned about her win! Obviously still coming to terms wither her win, when asked what she would do with the money the happy new millionaire could only suggest paying off the car she recently bought. This regular lottery player called winning the jackpot "a pipe dream" and when asked what she would do next said that: "I am going to hide in my bed. I think that is a good answer." The owner of the Pride Store also collected a cheque for $50,000 for selling the winning ticket, which he will donate to local charities.
Record Breaking Winner
Mavis Wanczyk has set a new world record as the largest single jackpot winner in history. While the Powerball jackpot of January 2016 was higher at $1.586 billion, that win was split between three different ticket-holders. However, she now overtakes great-grandmother Gloria MacKenzie as the largest single jackpot Powerball winner. Ms Wanczyk also claim the title of top jackpot for a single ticket from the anonymous 2016 winners of the MegaMillions jackpot. Here are the top five single jackpot winners of all-time:
Top 5 lottery jackpot winners
Rank
Name
Lottery
Date
Total Jackpot (USD)
Per Ticket (USD)
1
Mavis Wanczyk, Massachusetts
Powerball
23-Aug-2017
$758.7 M
$480.5 M
2
Anonymous, Indiana
MegaMillions
08-Jul-2016
$536 M
$378.3 M
3
Gloria MacKenzie, Florida
Powerball
18-May-2013
$590.5 M
$370.9 M
4
Anonymous, New Hampshire
Powerball
30-Jul-2016
$487 M
$341.7 M
5
Perlie Smith, New Jersey
Powerball
13-Jan-2016
$1.586 B
$327.8 M
The reason for the difference between the total jackpot amount and the cash value, is because the total amount is only paid out if you choose to take it in the form of annuity payments over 30 years. Because you could expect to get a better sum by investing the smaller lump sum cash amount, that is what the vast majority of winners choose to take. Mavis chose to take the lump sum, which means that after taxes she is taking home a cool $336 million. As you can see from the list above, 4 of the top five winning tickets have been sold since 2016. This is mainly due to changes in the rules of Powerball which were implemented in 2015, and which have served to make roll-overs – and thus higher jackpots – more likely.
While Mavis and her family celebrate, the rest of us will turn our attention to other lotteries like MegaMillions (with an impressive current jackpot of €279 million), while we wait for the Powerball to charge up again.
---