Lotto News 20 July 2015
Lottoland Down Under
Lotteries Of The World Part 4 – Australian Lotteries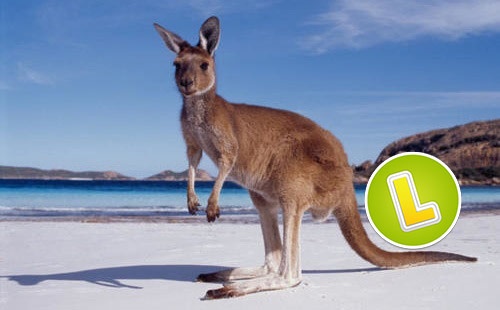 For the past couple of weeks we've been adding new lotteries for our players to enjoy. For those who haven't checked them out already we also recommend you check out the first three parts of our lotteries of the world series: Part 1, Part 2, Part 3.
Now we travel further south, to the merry old land of Oz. So just smile and have a Vegemite sandwich as we look at the most popular lotteries from the Land Down Under.
The Monday / Wednesday Lotto
The Monday / Wednesday Lotto is a textbook example of a lottery that does exactly what it says on the tin. One lottery, two draws; one on Monday, the second on Wednesday, with a 6/45 format plus a supplementary bonus number. The game costs just €1 to play and has a minimum jackpot of $1 million AUD, or approx. €676,985, although jackpots frequently rise much higher.
"That's not a jackpot - THAT'S a jackpot!"
Tuesday's famous Oz Lotto is hugely successful Down Under due to the fact that it offers the biggest lottery jackpots in Australia. It follows a similar format to the Monday / Wednesday Lotto, in that the number range is from one to 45, however in this case there are seven numbers to pick, not six. A bonus ball is also drawn. This format makes the odds higher, but, in doing so, also allows for much larger jackpots. Overall there are seven different prize tiers in total.
The Oz Lotto costs just €1.50 to play and jackpots of €50 million or more are not uncommon. The highest jackpot to date was for approximately €76.8 million.
Aussie Power
Another day, another Australian lottery jackpot to be won! The Australian Powerball draw takes place every Thursday for the chance to win some of the biggest jackpots in Australia. The game is loosely based on the original American Powerball, costs just €1.50 to play and follows a 6/40 format. There's also an additional Powerball number from a range of 1-20 and a total of seven prize divisions.
Get all six numbers plus the Powerball to win the jackpot, anything from €2 million to €34 million or more. Oz Powerball is second to Oz Lotto in terms of jackpot sizes.
Big Saturday Jackpots
Saturday night Australian time, or Saturday morning our time - either way it's celebration time. It's when Australia's famous Saturday Lotto is drawn. This 6/45 game costs just €1 to play. In terms of game format it's identical to the Monday/Wednesday Lotto, the only difference is that the Saturday Lotto jackpots are bigger, from a minimum of €3 million or more.
The advantage here is that you still get the same odds as the Monday / Wednesday Lotto (which are lower than both Oz Lotto and Powerball) but the higher jackpots, making this a great all-rounder lottery. The current record is for €16 million, but how long will it be before that record is beaten? Perhaps you'll be the one to beat it!
Play The Best Lotteries – From Home And Away
Our goal at Lottoland is to give you a new jackpot every day, and with the addition of these new Australian lotteries we've done precisely that. For some ideas you can look at the table below:
| Day | Lottery 1 | Lottery jackpot (approx) | Lottery 2 | Lottery jackpot (approx.) |
| --- | --- | --- | --- | --- |
| Mon | French Loto | €2 million | Monday Lotto | €1 million |
| Tue | EuroMillions | €30 million | Oz Lotto | €10 million |
| Wed | Lotto | €5 million | Wednesday Lotto | €1 million |
| Thur | Powerball (US) | €74 million | Powerball (AU) | €34 million |
| Fri | EuroMillions | (rollover?) | EuroJackpot | €45 million |
| Sat | Lotto | (rollover?) | Saturday Lotto | €3 million |
| Sun | MegaMillions | €403 million | Mega Sena | €9.3 million |
As a Lottoland player you have not one, but a minimum of two lotteries that can be played every day for big jackpots and other prizes. So if you're tired of playing the same lottery once or twice a week and fancy a change you're spoiled for choice when it comes to chances to win massive, life-changing jackpots.
---