Lotto News 29 June 2015
Hot Mediterranean Lotteries
Lotteries Of The World Part Three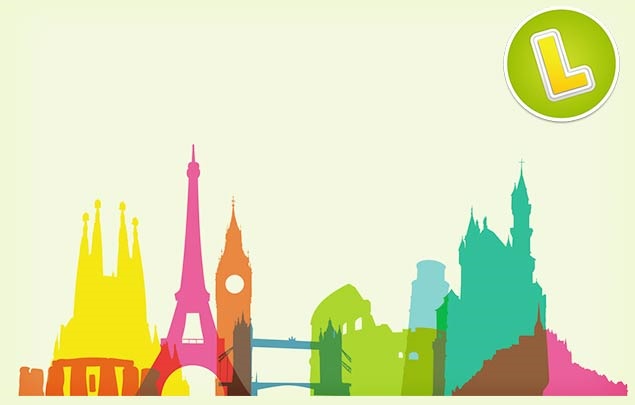 In part one we visited Brazil, the UK and Sweden, before heading to central Europe in part two to check out two highly affordable Polish lotteries as well as the German and Austrian lottos. Now we head south to visit another three of the best and most popular lotteries in Europe.
---
Loto – From France
It's time for a little of what the French call joie de vivre with the French Lotto. Just pick five numbers from a range of 1 to 49 and a lucky (bonus) number from a range of 1 to 10.
There's a minimum of €2 million to be won and three weekly draws each Monday, Wednesday and Saturday at 7:30pm (8.30pm local time.)
Each time the jackpot rolls over it's increased by €1 million, potentially allowing it to grow by €3 million a week until it hits the max cap of €36 million.
The French Lotto costs just €2 and offers a one in 16 chance of winning any prize. The jackpot odds, meanwhile, are 1 in 19,068,840, which is quite good for a major national lottery of this size and scale.
Get A Taste The Good Life – Play The French Lotto
---
SuperEnalotto – From Italy
Now here's a lotto with some serious chest hair!
SuperEnalotto is the world's largest national lottery responsible for some of the largest lottery jackpots in the world. The record so far is the 2010 jackpot of €177 million, placing SuperEnalotto up there with trans-continental titans EuroMillions, MegaMillions and PowerBall.
Draws are held each Thursday and Saturday at 7:00pm (8.00pm local time). To play select six numbers from a pool of 1 to 90 inclusive. That's quite a lot of numbers, to be sure, and as a result the odds are much higher than other lotteries, at 1 in 622.6 million.
Still, this does allow the jackpots to grow quite large quite quickly following regular rollovers. And, at just €1 per ticket for your chance to win some of the world's largest jackpots it is, to quote another famous Italian export, "an offer you can't refuse!"
The other advantage of this lottery is that the there are many other ways to win too. There are five prize tiers in total and the second tier regularly eclipses many other nations' national lottery jackpots.
Get Rich With Style! – Play The Italian Lotto
---
El Gordo De La Primitiva – From Spain
El Gordo – you've heard the name, now play the game!
The Spanish Lotto, El Gordo De La Primitiva, is Spain's most popular lotto. Draws are held every Sunday in Madrid at 8:30pm (9:30pm Spanish time.)
To play simply pick five regular numbers from a range of 1 to 54 inclusive plus the bonus SuperBall from a range of 0 to 9 inclusive.
It costs just €1.50 to play and if you manage to just get the SuperBall right you'll win the price of your ticket. Only the Spanish Lotto gives you that 1 in 10 chance of winning your money back. Not that this should be your primary focus, of course.
The Spanish Lotto offers a minimum jackpot of a guaranteed €5 million though this value generally rises much higher. The odds of hitting the jackpot are 1:31.625.100. There are also eight other prize tiers making nine in total.
Wondering what El Gordo means? Literally it translates as "The Fat One" and in the context of lotteries it means the jackpot. With the launch of El Gordo De La Primitiva, Lottoland now brings you all three of Spain's famous El Gordo lotteries. In addition to El Gordo De La Primitiva, the Spanish Lotto, you can also play Spain's massive raffle lotteries. Most famous of all we have the world's biggest lottery, The Spanish Christmas Lottery. Plus we have the sister lottery, the upcoming El Gordo De Verano, or the Summer El Gordo lottery, which will be held in a few days time on July 4th.
More To Come…
So, as you've seen we've got quite a lot of new lotteries here at Lottoland but the truth is we're only getting started. We've got lots of new products in the pipeline including a really big announcement we'll be making soon, so watch this space.
In the meantime our biggest jackpots this week are:
Mega Millions – €322 million (Tuesday 30th June)
PowerBall – €54 million (Thursday 2nd June)
El Gordo De Verano – €140 million (Saturday 4th July)
---