Lotto News 01 August 2017
Have Your Say to Win €150!
Mayweather vs McGregor: Who Would You Rather Be?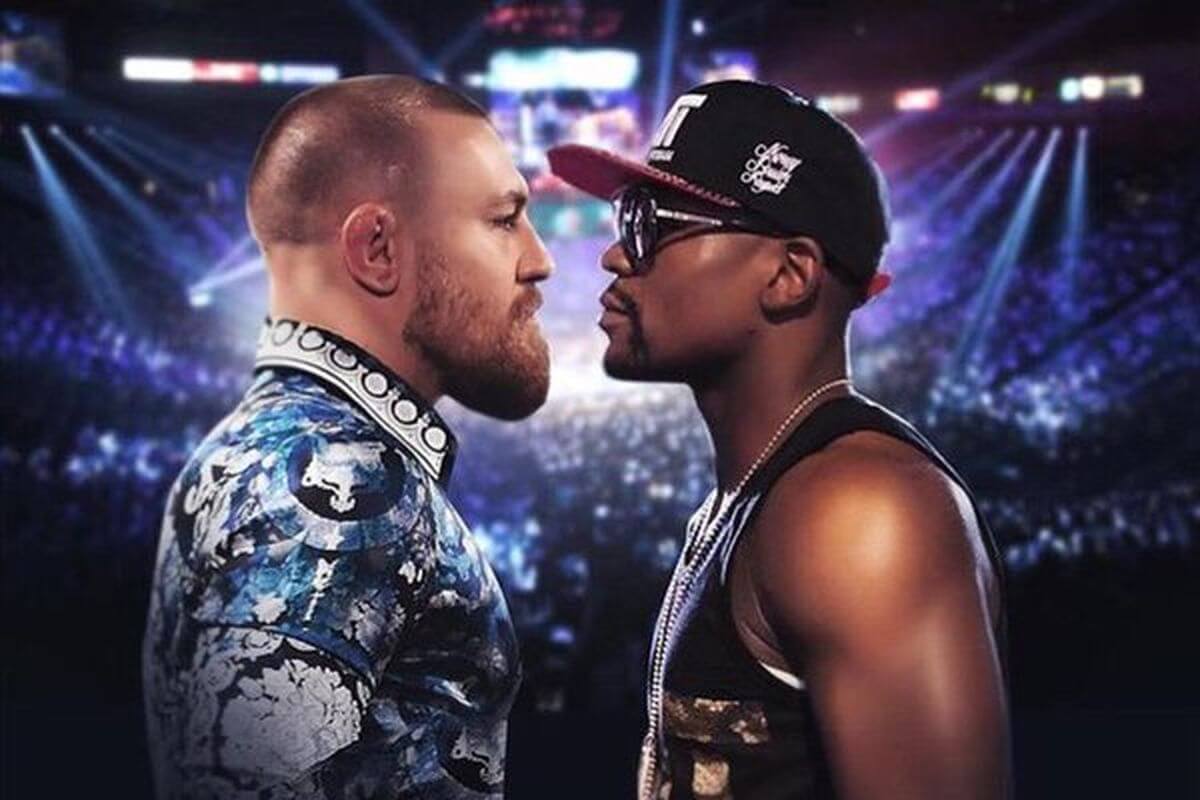 We're not here to talk about the outcome of the fight though; we're more interested in the lifestyles of the two men. So whose shoes would you prefer to walk in: Floyd 'Money' Mayweather or Conor 'The Notorious' McGregor?
Background
Floyd Mayweather was born in 1977, in Grand Rapids Michigan. As the son of pro boxer Floyd Mayweather Senior, and with two uncles following the same trade, there was never any doubt that Floyd Junior's future lay in the ring. His mother had substance abuse problems and his father began dealing drugs to support his family, leading to a spell in prison during which Floyd Junior looked after himself. Conor McGregor is 11 years younger, born in 1988 in Crumlin, Dublin into a more stable family environment, and he attended Irish language schools throughout his childhood. Aged 20, McGregor embarked on a plumbing apprenticeship.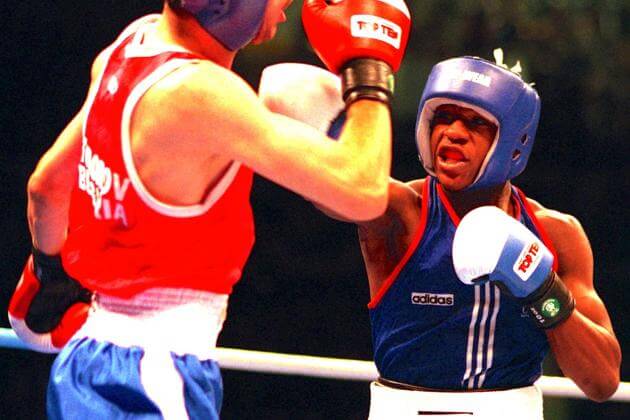 Career
Floyd's impressive amateur boxing career led to a controversial bronze medal at the '96 Atlanta Olympics, when many felt he was cheated out of a gold by unfair judging. He turned pro shortly afterwards and won his first world title at super featherweight within 2 years. Over the course of a glittering career he would become world champion at lightweight, super-lightweight, welterweight and light middleweight, remaining unbeaten over 49 fights. Conor made his MMA debut in Ireland as an 18-year-old, turning pro straight after his first TKO fight win. After 5 years on the pro-circuit Conor was signed by the UFC, making his debut in 2013. He has held the featherweight and lightweight UFC titles, but has suffered 3 defeats over the course of his career.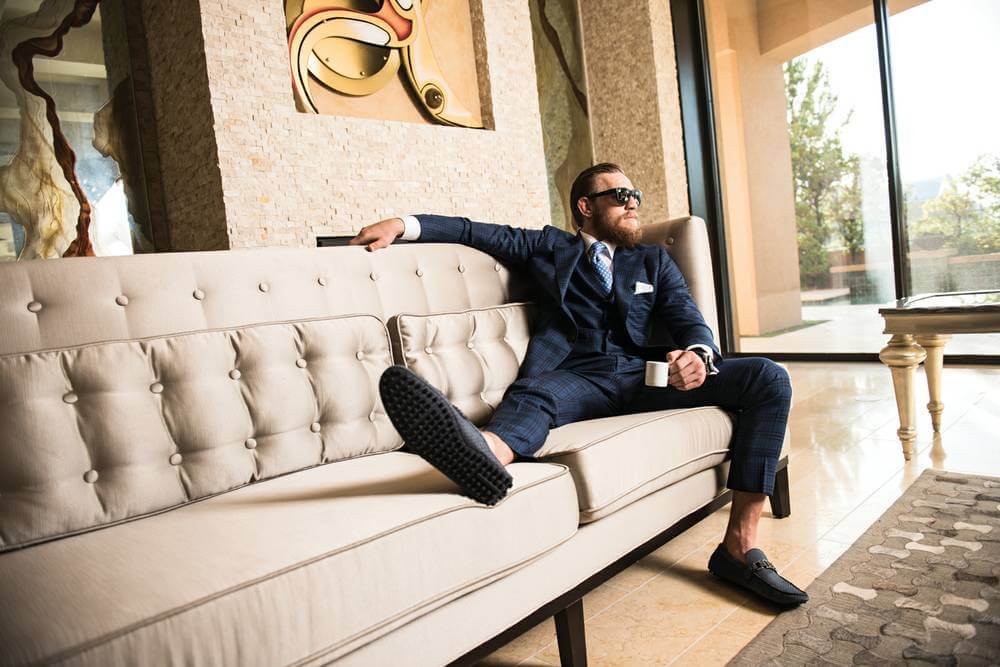 House
Now let's take a look at where these two superstars call home. It seems like Conor is waiting for the big cash money to roll in from the fight before settling down, because right now he is renting a luxury villa in Ireland's most exclusive neighbourhood in South Dublin, very close to where Bono lives. When he prepares for his fights he can generally afford to rent wherever he chooses Stateside, recently introducing the world to his 'Mac Mansion' in Vegas. Floyd's main residence is also in Las Vegas (in a 22,000 square foot, 5 bedroom mansion), although he recently paid $7.7 million in cash for a new property in Miami.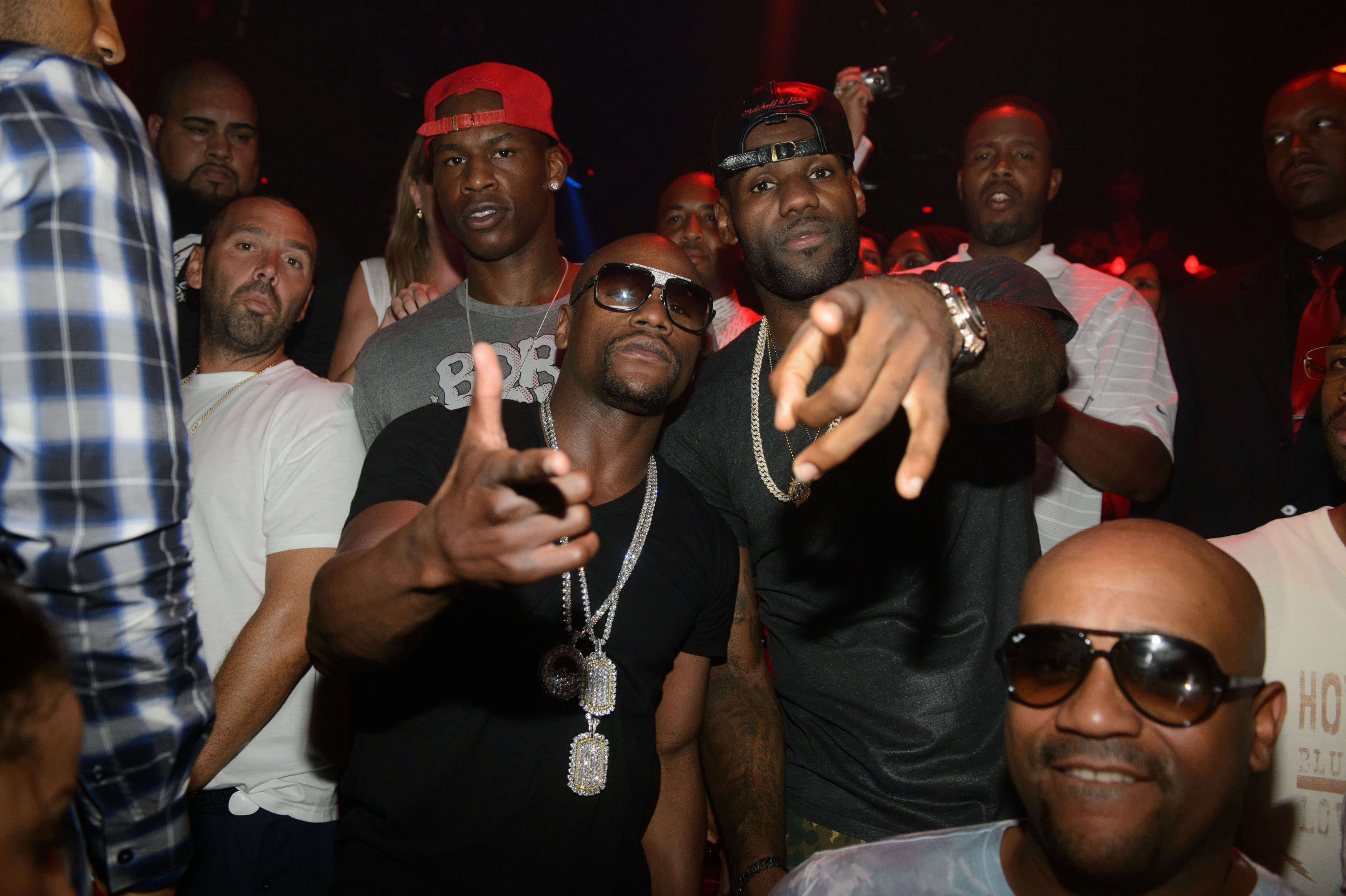 Social Life
Conor certainly enjoys the trappings of celebrity, but at heart is a family man and lives with his girlfriend of eight years and their baby son Conor Jr. Floyd has a more flashy lifestyle, running an exclusive strip club in Vegas, spending $1,000 on haircuts twice per week and regularly seen in nightclubs in LA, Vegas and Miami. While 'Money' enjoys hanging out with celebs like Justin Bieber, 50 Cent, Lil Wayne, Justin Timberlake and Snoop Dogg, (not to mention a succession of attractive ladies) 'The Notorious' prefers the company of fellow UFC fighters and boxers.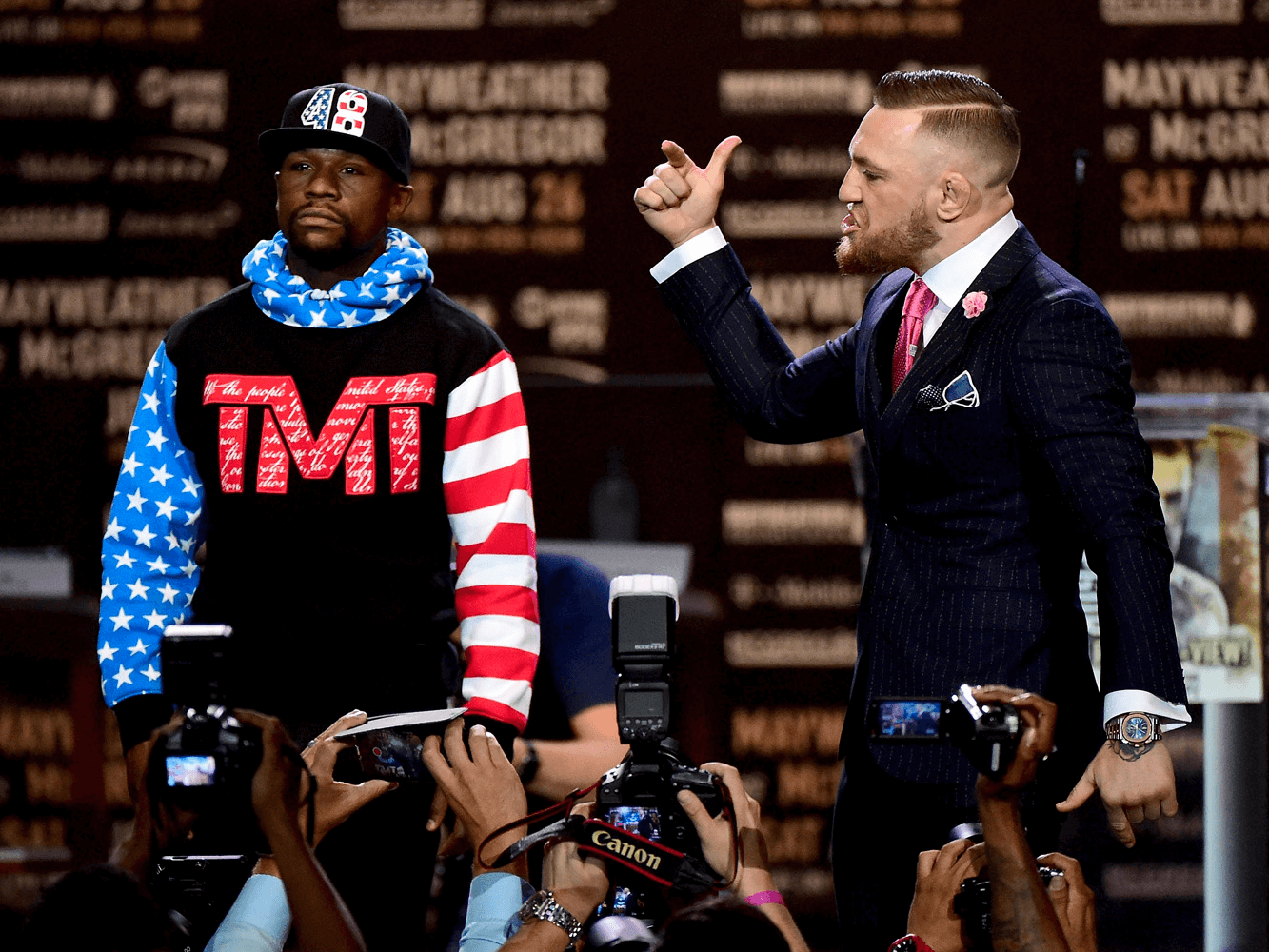 Clothes
Conor likes to rock a sharply cut suit, generally with a co-ordinated pocket handkerchief to set off the look. He's not afraid of going for a bold chequered design in a nod to his Irish roots, and is able to pull off a bow-tie if the occasion demands it. At a recent press conference to promote the fight Conor wore a pin-striped ensemble where the stripes consisted of the words 'F—k You'! Floyd is certainly not afraid of bright colours, and tends to favour a more casual style of dress. A designer tracksuit one day, a denim jumpsuit the next, Floyd tends to mix and match to suit the occasion.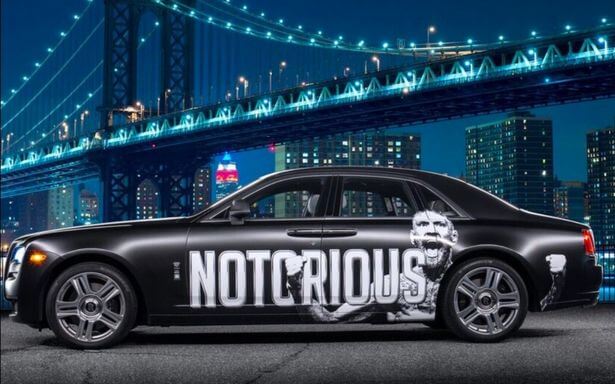 Cars
Both Conor and Floyd are big petrol-heads, and between them they own a collection of sweet rides. Conor is estimated to have a collection of between 10 and 20 top-of-the-line motors, including three Rolls Royces, a Lamborghini, a BMW i8 and a number of Range Rovers. Floyd has had longer to build up his collection, and claimed to have $15 million worth of cars he never drives sitting in his garage. One US car dealer said he has sold Floyd over 100 cars in an 18-year period, including 16 Rolls Royces, 2 Ferraris, a Bugatti, a McLaren and a Lamborghini.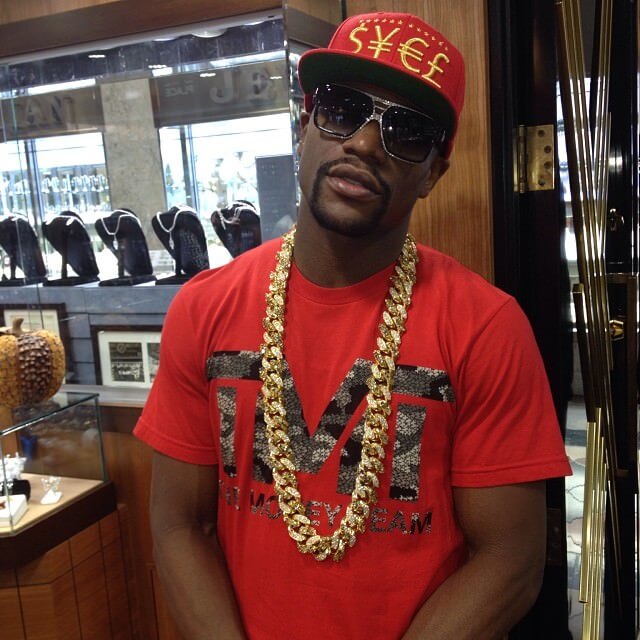 Jewellery
When it comes to Floyd Mayweather and jewellery, More is More. Bigger, brighter, golder and with more diamonds is how Money likes to roll. It's hard to know just how many millions Floyd has spent on jewellery, but given that he spent $250K on an enormous gold chain and no less than $10 million on a diamond studded ring and necklace combo, we're guessing that the sum total is getting up there. Conor favours a more low-key approach, although he is a man who loves a nice Rolex watch. In fact Conor Mac always knows what time it is thanks to an extensive collection of high-end watches from the likes of Patek Philippe, Audemars Piguet, Breguet, and of course any number of those Rolexes.
So the question remains: which lifestyle would you choose? Is it the sharp-suited Irishman with the quiet family life and a penchant for Rolls Royces and Rolexes? Or the brash American who lives a party lifestyle and is all about the bling and the dollar bills?
Have your say and we'll give €150 in cash money to whoever comes up with the best comment!
---