Lotto News 14 October 2016
Over Half A Billion To Be Won This Saturday!
MegaMillions Special Jackpot - It's Huuuuuge!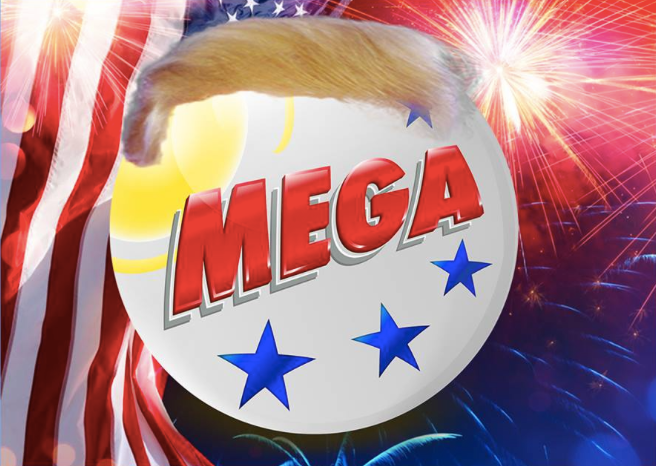 So, some random Belgian won the big EuroMillions jackpot this week, but let's not waffle on. At Lottoland we never miss a beat, so naturally we've already got something extra special lined up for you this weekend.
It's another one of our famous Special Jackpots – this time for America's amazing MegaMillions lottery and this Saturday the jackpot is worth a grand total of €520 million!
Yes, that's over half a billion euros – and to put it into perspective more than three times what was won on EuroMillions this week.
Or, to put it another way, it's also way more than all of our other current lotto jackpots combined!
Spending Power
So, what would you do with €520 million? It's a tougher question than you might first think.
I guess you could build a big ugly tower with your name on it, like Trump did, and proceed to burn your money up in politics, but it's not advisable. And besides you're way more grown up than that and you've certainly got way more tact and style.
Truth is, even if you went out of your way Brewsters Millions style, you probably couldn't even spend it all in your lifetime, or ten lifetimes.
It's an absolutely enormous amount of money which could easily set your family up for generations to come. And that's easily done with just the €20 million – leaving half a billion left over!
Fancy a change of scene? How about Mars? SpaceX, the company owned by Silicon Valley billionaire Elon Musk, recently announced its Red Dragon mission – estimated investment cost, $320 million, or around €290 million. That would leave you plenty of spending money, around €230 million, left over to do with as you please.
Though exploring deep space ain't everyone's cup of tea. I mean sure, Planet Earth's not perfect, but it's home, and with €520 million you could certainly help to make the world a better place!
You could give to charity, help give people a new start, fund medical research , build hospitals, improve your local schools, regenerate your community and revitalise your home town! The possibilities are endless!
Making Lotteries Great Again
This latest jackpot is just one of the various ways why people are making the switch to Lottoland.
As well as bringing you all the world's biggest and best lotteries and jackpots we also have plenty of other tricks up our sleeves including our DoubleJackpot feature, simple yet extensive play and subscription options and, of course, exclusive Special Jackpots like this Saturday's massive MegaMillions.
So don't miss your chance to win this absolutely EPIC jackpot – play MegaMillions now!
---