Lotto Winners 31 December 2014
The best stories
New Year's Eve: The highlights of 2014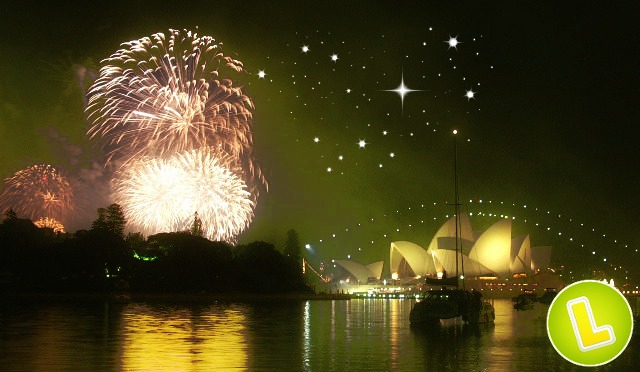 Tricked homeless man ends up in tears after unexpected windfall
One of this year's most viral videos involved a homeless man and a YouTube prankster. Video maker Rahat usually pulls stunts that have his victims and viewers scarred for life. But this time around he opted for a different approach and the result made for one of this year's most emotional clips.
Rahat decided to play a prank on Eric, a homeless man. While the premise may sound sinister the intention and outcome was, in fact, quite the opposite.
In the video, YouTube celebrity Rahat is seen handing Eric a lottery ticket to cash in at the store they are in. What Eric didn't know at the time was that Rahat had previously given the clerk $1,000, making whoever cashed in the ticket a sure win.
If the setup was somewhat manipulative the outcome was the sincerest form of gratitude and generosity: A tearful Eric offered to share his win with his secret benefactor, an act that resonated with millions of viewers.
But the story doesn't end there. The millions of people touched by the video and by Eric's fate came together. They donated a total of $44,000 in 17 days, providing Eric with a new home.
The couple who did the "impossible"
Back in March, Calvin and Zatera Spencer were dubbed "the luckiest couple in the world" when they one-upped the impossible by winning the lottery in spectacular fashion. But big winners are not rare – so what made the Spencers special?
The couple made headlines because they didn't settle for one win. The miracle duo picked up an astonishing three windfalls in just one month! Calvin and Zatera scooped up two $1 million prizes and one $50,000 win.
After their wins, the couple who beat seemingly impossible odds dished out one last slap in the face to probability telling the press: "We're not done yet."
Keep an eye out for this power couple in 2015.
From the Factory Floor to the VIP List
Matt Myles made the rounds on social media this year when he went from the factory floor to kicking in VIP doors after winning the EuroMillions.
The British 27-year-old won £1 million and didn't waste any time deciding what to do with it. It only took three days for the young winner to leave his hometown of Hereford to go on a year-long, round the world spending spree that saw him living it up in Asia and visiting the World Cup in Brazil.
The hedonistic winner didn't spare any expenses and brought his brother Pete with him on the tour. Since he first picked up his cheque, Myles has returned home – after settling the £80,000 bill that his adventure cost him.
The argument for frugality sure took a beating when pictures of Myles' spending spree started making the rounds on social media. The young winner crushed an old adage by saying: "They say money can't buy happiness, but I've never been happier."
Crooked clerks
This year wasn't without its scandals. In December 2014 a story broke that had lottery players fuming and conspiracy theorists putting on their hate-to-say-I-told-you-so-faces.
The cause of the uproar was an investigation by a local US paper that claimed half of the most frequent winners in the New Jersey state lottery were in fact lottery clerks, or family members of store owners.
The New Jersey Lottery is now launching an investigation to find out whether these dodgy winners have been breaking the law by pocketing lucky tickets in return for a percentage of the prize money.
At Lottoland we don't like to hear about people who sully the good name of our industry. Suffice to say, following a year with stories of forgotten tickets, unclaimed prizes and, now, crooked clerks, we should point out that you avoid all the risks associated with buying a paper ticket by playing online.
Man beats odds in more than one way
A winner can't enjoy his money without his health, a lesson this winner knows more than anyone. Sampson Jones Jr. achieved celebrity status when he picked up a cool million on the lottery.
But what made this special was the fact that this wasn't the first time the American beat the odds. Jones Jr., 67, beat cancer three times and, as such, can be classified as one very lucky guy.
But the army veteran didn't stop there. The same day as picking up his million-dollar win he scooped up another $50,000 when he matched his numbers in a yet another draw.
Down on his luck Hungarian wins the lottery
László Andraschek had little left to lose when he decided to spend his last coins on a ticket. At the time, the Hungarian man was down on his luck and faced another night of being homelessness.
But that all was about to change.
Andraschek became one of his country's all-time highest lottery winners when he picked up a windfall worth £1.7 million.
The 55-year-old's fate went unnoticed at the time. But the previously destitute man became an instant celebrity when it was revealed that part of his winnings would be used to fund a homeless shelter for recovering alcoholics.
The father of three also decided to spent his newfound wealth on estranged family members, buying them houses and cars.
Andraschek's fate was just another of the many happy lottery stories of 2014, a year packed with winners who went from having nothing to having it all.
What's next in 2015?
This year you can look forward to more stories, more winners, promotions, competitions and good causes. Lottoland will keep you up to date on all things lotto. Make sure to check back regularly and also connect with us on Facebook to avail of all our exciting new promotions.
So from all of us here at Lottoland we wish you and yours a Happy and Prosperous New Year!
---