Lotto News 24 July 2019
The Magic of Living in the Now!
The 10 Principal Benefits of Mindfulness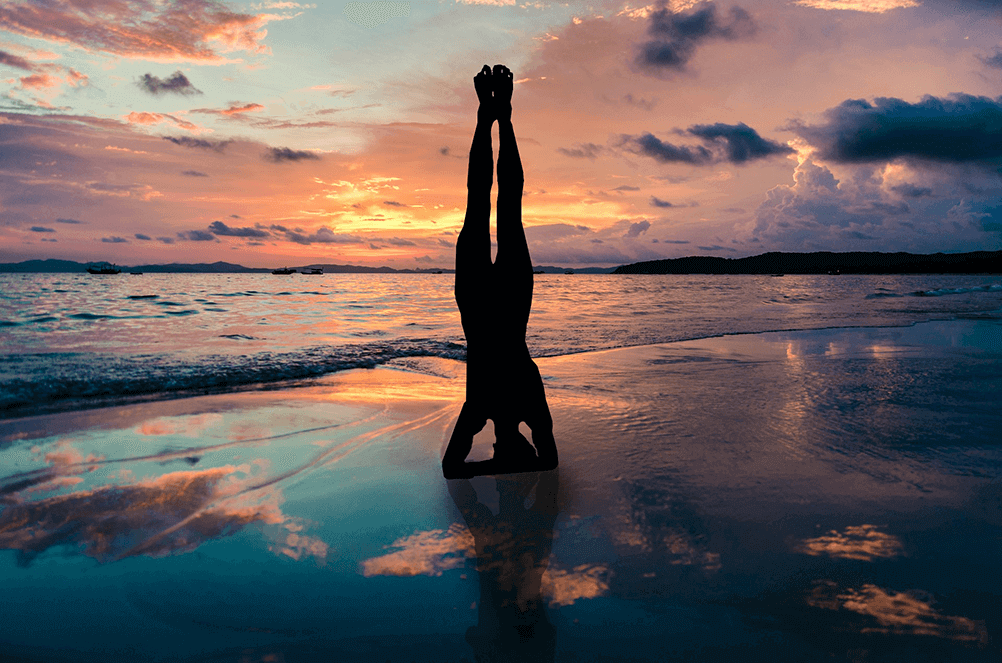 Before we get to know some of the benefits of mindfulness we would like to give you some information about this increasingly popular concept.
What is Mindfulness?
One of the major proponents of learning to live in the now is the American Jon Kabat-Zinn, who defines mindfulness in the following way:
"Mindfulness means paying attention in a particular way: on purpose, in the present moment, and non judgmentally".
How many times have you been walking without being fully aware of where you are going? In how many conversations have you been physically present but haven't properly heard what the other person is talking about? Have you ever wondered how many experiences, wonderful things and emotions you have not noticed by not being connected to your present? This is what mindfulness is all about! From the connection without prejudice to what you do, feel, and live!
Next, we will present an infographic that we have prepared for you, with clear and relevant information about mindfulness, as well as some studies that have demonstrated the benefit of living by applying full awareness to our daily lives.


Mindfulness is a state of consciousness that transcends beyond sitting meditating and can be used at all times, while you work, travel, walk, have fun... any time!
This notion of focusing the mind has been applied for thousands of years and over time has been adopted as a technique in various areas. Before delving into the benefits, let's take a look at the concept of mindfulness from its origins!
The Transcendence of Mindfulness
Although we are becoming increasingly familiar with the practice of "mindfulness", this does not mean that it is something new. In fact it is quite the opposite, as this practice was born about 2,500 years ago! Its origins date back to the ancient Indo-Aryan language "Pali", with the term "Sati", an essential part of Buddhist practice. In Buddhism, "Sati" constitutes the first of the Seven Illumination Factors and refers to the full awareness of reality.
The practice of full consciousness has been involved in various religions, spiritual traditions and philosophical doctrines, being very common in Buddhism, Hinduism and yoga. However, although its popularity began with Eastern cultures, it has spread to many western camps with more focused purposes on the scientific side, giving rise to various programs used for mood regulation, and for treating diseases, anxiety, stress, among others.
Modern mindfulness is based mainly on the "Zen" and "Vipassana" meditation techniques. The latter is an Indian form of meditation that means "seeing things as they really are." Transcendental meditation is also used in mindfulness, which consists in the constant repetition of a mantra to let thought transcend naturally.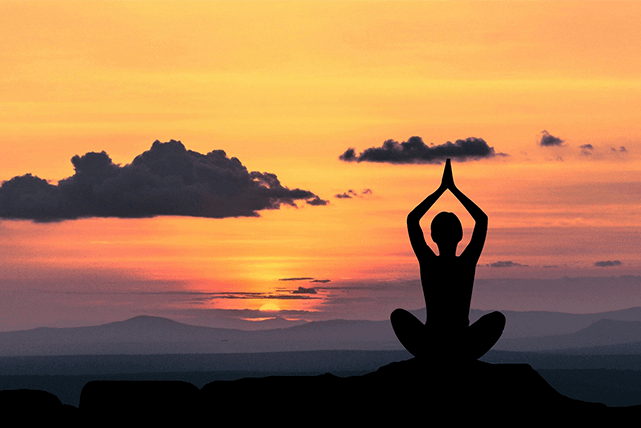 One of the famous programmes that apply the technique of mindfulness is the Mindfulness Based Stress Reduction (MBSR) by American Jon Kabat-Zinn. The MBSR method employs mindfulness as a technique and has been used to promote tranquility in the mind and body, and to cope with stress, pain and illness.
Another programme is Mindfulness Based Cognitive Therapy (known by its acronym as MBCT). The MBCT is a kind of psychotherapy that has been used to both prevent and treat depression.
As you will see, the practice of full consciousness has transcended so much that it is not only present in religious traditions and philosophical doctrines, but has also reached areas such as cognitive therapy and psychotherapy. It has also been an experienced tool in educational centers, prisons, in the work environment and even in veteran centers, showing positive results.
So far, more than 4,500 scientific studies have been done to analyze the impact of mindfulness and a variety of benefits have been found during these analyzes.
Are you ready to know how beneficial the practice of mindfulness can be? Here we go!
10 Benefits of Mindfulness
And now we present our selection of the 10 principal benefits of the practice of living in the present: mindfulness.

1. Pain reduction
The way we perceive pain is something we can improve with the practice of mindfulness. Currently, there are several studies that relate the decrease in pain sensation with meditation.
According to a 2011 study published in JNeurosci (The Journal of Neuroscience), mindfulness meditation can reduce the perception of pain by half.
2. Reduction of stress and anxiety
Our brain is connected with our emotions, so if we are constantly thinking about negative things or worrying, we could suffer stress and anxiety. Imagine that that could be improved with the incorporation of new habits into your life!
An internal study published in the journal PLOS ONE found that stress could be reduced by up to 14% with the use of mindfulness techniques. Other research done at the University of Minnesota and published in Science Direct, shows how Jon Kabat-Zin's MBCT programme can reduce stress and anxiety levels.
3. Positive changes in the brain
Did you know that mindfulness can change the structure of the brain? In a study by Britta Hölzel of Harvard Medical School, they discovered that after 8 weeks of 30 minutes of daily meditation, there was an increase in the gray matter of the hippocampus, an important area of ​​the brain for memory and learning. Additionally they noticed a reduction in the gray mass of the amygdala, a region connected to stress and anxiety.
Another study published in the National Center for Biotechnology Information in the United States found structural changes in the brain as a product of meditation, in areas of importance for sensory, emotional and cognitive processing.
4. Improve attention
We have all gone through moments when we feel scattered and make incorrect decisions, and this has a lot to do with our thoughts and the way we process information on that personal computer which we know as our brain!
In this sense, the cerebral cortex plays an important role in memory, attention and awareness. A 2012 study, from the UCLA School of Medicine, found that people who meditate in the long term have more folds of the cerebral cortex, which improves neuronal processing. Another study which was carried out by the creators of the Headspace application found that the focus of attention can improve by 14% with mindfulness. Regular practice of mindfulness can improve the way our brain processes information and therefore our attention and decision making.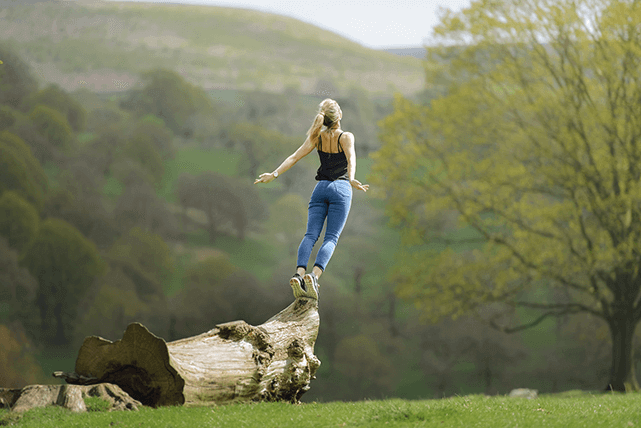 5. Boosts creativity and the state of consciousness
Precise observation is what plays a key role in relation to creativity and problem solving. Learning to observe what happens around us makes us have greater vision and therefore allows us to have new perspectives.
A 2011 study analyesd the ability to solve problems before and after meditating by people without any previous experience with meditation. The result, after 20 minutes of meditation, showed a satisfactory resolution of problems that were not resolved before meditating.
6. Increase emotional stability
How important is perception in our lives? Very! Perception is what makes us react in one way or another in certain situations, and can trigger positive or negative emotions, such as anger, hate and even aggressiveness.
Whitney Heppner and Michael Kernis of the University of Georgia argue in an article that people who practice mindfulness techniques can react more positively to awkward, difficult or threatening situations. They suggest that, perceiving less hostile intentions can react more calmly. On the other hand, different studies conducted by the University of Northeast Boston state that 3 weeks of mindfulness practice could reduce aggression by up to 57% and increase compassion by up to 23%.
7. Reduce blood pressure
As we have already seen, the state of our mind and our emotions can cause a number of problems, both physical and emotional. In the same way, high blood pressure can be caused by psychological distress, with stress being one of the most common factors.
In recent years there have been several studies on the use of mindfulness as a tool to improve blood pressure, showing satisfactory results through the use of the MBCT program, as well as through the use of transcendental meditation. It should be noted that although there are several studies that exist in this regard and with very positive results, some clinical trials consider that many of them require greater quality and accuracy to confirm there results. However, what is beyond question is that when we don't suffer from stress we feel so much better!
8. Improve memory
When do you feel that you forget things more? When are you stressed or when are you calm? The state of tranquility and full awareness allows us to be aware of our surroundings and above all to be present with all of our senses! An investigation by Mrazek MD, Franklin MS, Phillips DT, Baird B, and Schooler JW of the University of California, published at the National Center for Biotechnology Information (NCBI), found that after a group of people followed a mindfulness program for two weeks, their memory capacity improved.
The results of the study, "suggest that cultivating mindfulness is an effective and efficient technique to improve cognitive function." In addition to this, there are several studies that relate the improvement of memory with mindfulness.
Do you remember the investigation of Britta Hölzel? His studies showed an increase in the gray mass of the brain, in the hippocampus! And of course this is a very important area for the brain and memory.
9. Treat insomnia
The difficulty of sleeping and falling asleep is something that many will be able to identify with. It is common for people to be tossing and turning in bed at night, sailing on the sea of ​​thoughts, worried, stresses and anxiety about tomorrow, or even about what has already happened. Do you notice anything which these situations have in common? All are about the past or the future but never about living in the present!
Several studies claim that mindfulness can fight insomnia, and the secret seems to be in the here and now! According to a study published on the "Research Gate" platform, 1 of 3 people suffering from insomnia also suffer from depression, which can also be treated with the MBCT program, and therefore, by reducing the level of depression, it would be decreasing to in turn the insomnia suffered by the person.
10. Decreases irritable bowel syndrome
According to an article by Dr. Paul Latimer, between 10 and 20% of the population suffers from irritable bowel syndrome, which presents unpleasant physical symptoms. People who suffer from it tend to suffer more from depression and anxiety compared to the general population.
Various investigations argue that training the mind through mindfulness can reduce the severity of this condition. A study published in the National Center for Biotechnology Information in the United States concluded that those who practiced the technique of full consciousness had a positive effect on the state of the syndrome, extending up to 3 months after training.
How to Practice Mindfulness
As we have seen, there are many benefits that can come hand in hand with simply living in the present. I guess now you want to know how to enjoy these benefits in your daily life! For this, we have compiled some recommendations and techniques suggested by mindfulness professionals. Next, we will present a selection of 5 basic principles that you can practice to apply full awareness at all times, as well as some mindfulness techniques recommended by specialists in the area.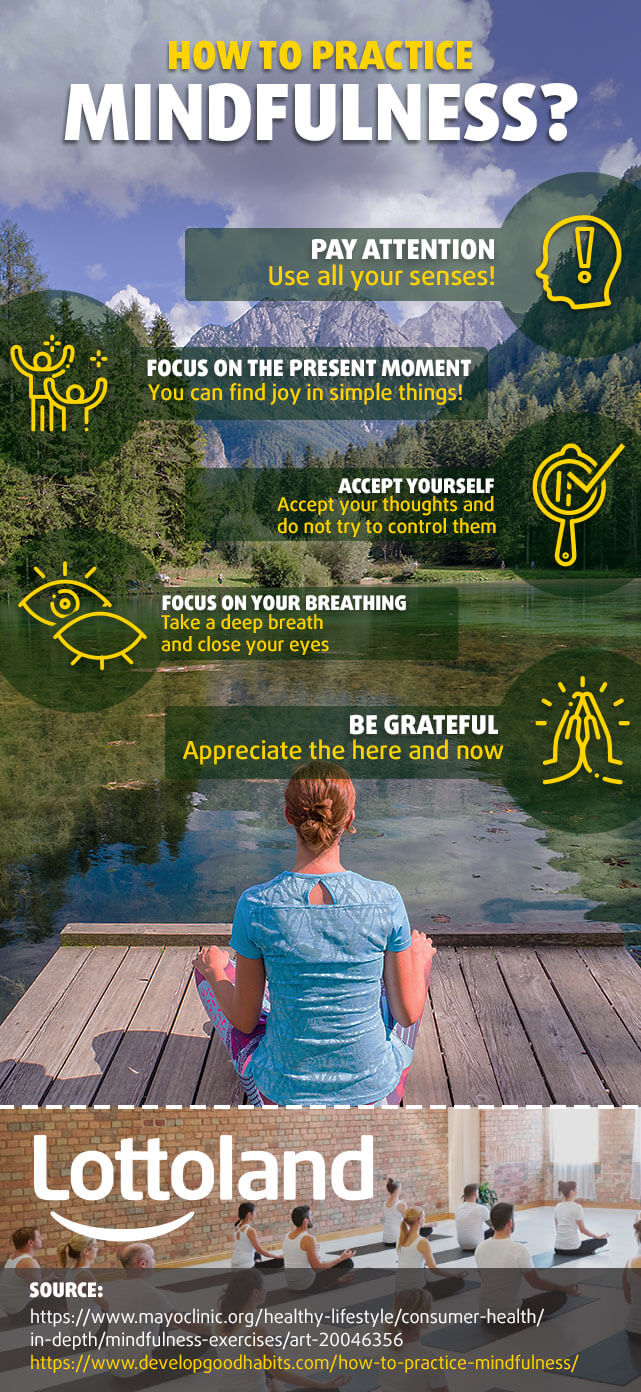 1. Pay attention: We have many senses; use them and allow yourself to enjoy every life experience! Look around, discover aromas, sounds, flavours, physical sensations and textures. When you eat, focus your attention on the taste. One technique of mindfulness that you could practice is that of "walking meditation". Walk 20 minutes a day and connect with every step you take. It may seem very simple, but how many times have you walked and really felt the physical sensations in your body instead of thinking or doing something else?
2. Live in the here and now: See that your attention is focused on the present and on only one thing at a time! Another simple mindfulness technique that you can apply is "body scanner meditation." Lie down and take a deep breath, trying to focus attention on every part of your body, from your feet to your head. It is important that you be aware of what happens while you do it, experiencing sensations, emotions and thoughts.
3. Accept who you are: Don't fight against yourself, much less against your thoughts. Mindfulness is not about evading your thoughts, just the opposite! It's about facing them, without judging them, knowing them allowing them to come into sharp focus and then letting them go. Once you have confronted these thoughts and feelings, subtly return your attention to the present.
4. Take a deep breath: It is always important that you take this moment for yourself. Concentrate your attention on breathing, let the full consciousness guide you. Do not resist the thoughts that pop into your head, they will leave naturally! You can meditate while sitting, simply by focusing on your breathing. And if you are interrupted by physical sensations or thoughts, become aware of them and return your attention to the action of breathing.
5. Be thankful: Are you aware of how many wonderful things you have in your life? Look at everything good around you and give thanks! Feel grateful for where you are right now, and for what you have in your life.
Enjoy the magic of living in the present!
We hope you have enjoyed finding out about the benefits of mindfulness and above all, that you feel like applying it in your day to day, and benefit from its techniques. Remember that focusing on your present is important, that the past has passed and that the future cannot be predicted, but we can control our actions today. Live with less stress and anxiety; it is possible to be happier and calmer people!
And don't think that by living in the present you can't dream, because of course you can! Dreaming is wonderful and should be a part of everybody's experience! Do you dream of traveling around the world? Would you like to win the lottery? Cool! The present is the most valuable thing you have right now, take advantage of it! Follow those dreams and you never know just where they may take you.
Have a great day!
Sources:
​​https://www.mindfulness-salud.org/mindfulness/que-es-mindfulness/
https://en.wikipedia.org/wiki/Sati_(Buddhism)
https://es.wikipedia.org/wiki/Lenguas_indoarias
https://positivepsychology.com/history-of-mindfulness/
https://www.aurahealth.io/4-scientific-facts-mindfulness-prove-transformative-effects-humans/
https://www.northshore.org/healthresources/encyclopedia/encyclopedia.aspx?DocumentHwid=abl0293&Lang=es-us
https://es.wikipedia.org/wiki/Reducci%C3%B3n_del_estr%C3%A9s_basada_en_la_atenci%C3%B3n_plena
https://jamanetwork.com/journals/jamapsychiatry/article-abstract/2517515
https://www.tendencias21.net/La-meditacion-hace-que-el-cerebro-procese-mas-rapidamente-la-informacion_a10724.html
https://www.ncbi.nlm.nih.gov/pubmed?Db=pubmed&Cmd=ShowDetailView&TermToSearch=22038009
https://www.ncbi.nlm.nih.gov/pubmed/23538911
https://intimind.es/como-practicar-meditacion-caminando/
---