Lotto News 17 February 2015
"We Made It!" – Young Single Mother Of Four Wins Millions
Single Mother, 26 Hits Record PowerBall Jackpot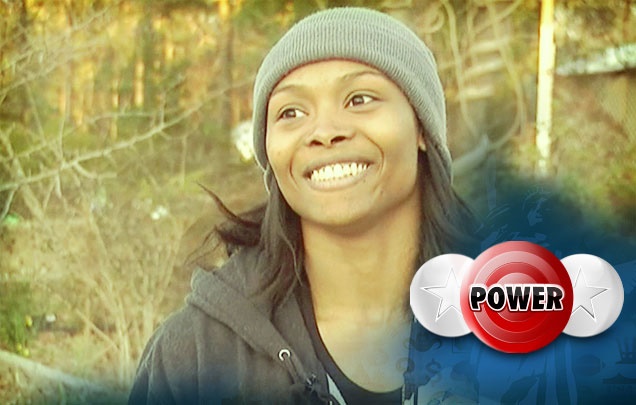 Not long after the draw the news was out. Three winners of one of the largest jackpots in PowerBall history; one in North Carolina, one in Texas and one in the territory of Puerto Rico. The winning numbers were 11, 13, 25, 39 and 54. The winning Powerball number was 19.
So far only one winner has come forward, Marie Holmes, a single mother of four from North Carolina.
Marie told the press she had been struggling to raise her kids and had been looking for work at the time. She had worked for McDonalds and Walmart previously but left in order to better take care of her kids, one of whom has cerebral palsy and therefore requires specific care.
Marie's share of the jackpot stands at $188 million and is the largest in the state's history. "It's all for them", she told the press, referring to her children.
A Better Life
Marie was not a regular lottery player, admitting that money was usually too tight to play every week but the lure of the large jackpot proved irresistible.
"We made it!" Marie declared.
Still she can scarcely believe her luck, admitting on camera that she doesn't wish to appear ungrateful. She said she feels very lucky, but that the reality of the win hasn't yet set in, and that it wouldn't really hit her until she sees the amount on her bank balance.
Despite her age Marie is hardly your typical giddy and exuberant young lottery winner. Instead she radiates a calm and dignified demeanour coupled with a pragmatic approach to her newfound wealth, approx. $125 million after taxes.
"Money doesn't change you, it can help you." So while others may be thinking about big houses and fancy cars Marie's stated goal is to help others, namely those who are in similar situations as she had faced, as well as providing a better life for her children.
She will start by donating a sizable amount of her winnings to her local church, stating that her lucky win would not have happened "if it wasn't for God."
After that she will turn her attention towards her family. "This is all for them", she told the press, before detailing what the win meant; no more struggling, no debt woes, a college education – all the opportunities Marie never had, she can now provide to her children. She is therefore seeking financial and legal advice first before making any big decisions to ensure she's well informed and can make the very best possible decisions for her family.
All in all this makes for an inspiring story, a true American rags-to-riches tale with a highly deserving protagonist. Someone who worked hard and made huge sacrifices, slogging her guts out just to put food on the table, and can now provide her children with a quality of life she could have only ever dreamed of before her win. So, from us here at Lottoland we would like to convey our warmest congratulations to Marie and our best wishes for the future.
A First For Puerto Rico
There's also another interesting story to come out of this remarkable PowerBall jackpot win. The PowerBall lottery has only been available in Puerto Rico since last October and, due to the Carribean island's unique status (it's a US territory, but not a state), the tax structure is different. This means that, unlike the state-side winners who will be heavily taxed on their wins, Uncle Sam likely won't take such a big bite this time around.
In the absence of any legal precident for such a win the IRS have been caught with their pants down. Income from inside Puerto Rico doesn't get taxed in the same way as mainland US income does. So now it's a case of whether or not PowerBall lottery winnings are technically local earnings or whether they should be classified as income from abroad. If the winnings are deemed to be local income then they will not be eligible for federal tax meaning the winner's share will be far greater than the other two winners.
Win Even More At Lottoland
Lottoland lets players from this side of the Atlantic share in the excitement – and winnings – of America's super-lotteries with the chance of winning hundreds of millions just a few mouse clicks away.
Plus you also get exclusive options that you won't find anywhere else. If you play with our Number Shield feature you can protect yourself from shared wins. Big record-breaking jackpots tend to result in far more players, and therefore wins tend to be split between them. The recent $564 million PowerBall jackpot is a perfect example. With Number Shield you can lock out other players from using the same numbers as you, making you the sole winner of the jackpot.
Then there's the Double Jackpot feature, where you can automatically double the payout of any jackpot win. In this particular instance that would have netted you over a billion US dollars, or approx. €987.9 million – enough to unseat John Magnier and jump up under JP McManus to be #13 on Ireland's rich list!
So, you fancy a taste of some American largesse? Well our biggest jackpot this week is $88 million USD or €77 million on the other big American lottery Mega Millions. But you'll need to hurry as the draw will take place in a few hours time!
---