Lotto News 13 June 2016
Now That We're In – It's Time To Win!
The Euro Lotto Cup – The Underdogs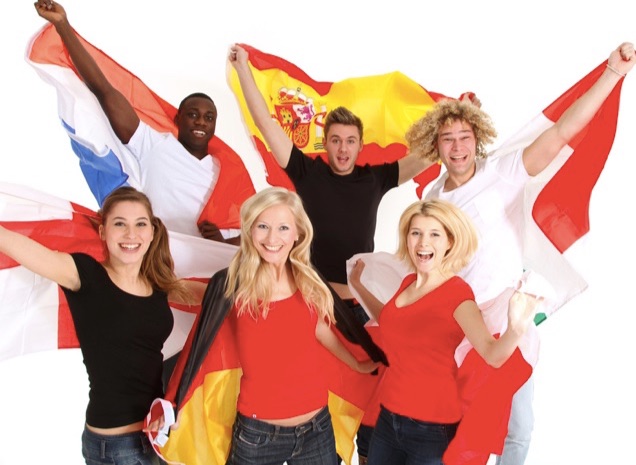 In our previous article we looked at four of the favourites to win Euro 2016. So, now that we've covered the (alleged) top dogs, let's now turn to the underdogs. Not that we'll be cheering for them, of course, since we're underdogs ourselves.
So instead we're going to be looking at their respective lotteries – which most certainly are winners, representing some of the best value lotteries available anywhere.
#1 Italy
The hosts of our first ever World Cup appearance in 1990 were also the very nation who booted us out of it. The man behind that boot was wild-eyed, Sicilian-born Salvatore "Toto" Schillaci, who knocked us out of the quarter finals with hitman-like precision. (I think Colm Meaney's t-shirt in the movie The Van summed up our nation's sentiments the best, not that we can print that here.)
Four years later we were headed to America looking for some payback. We got it too; thanks to Ray Houghton we beat them 1-0 in our first match of Ireland's second ever World Cup.
The Italians would go on to the semis, where a missed penalty by Roberto Baggio (not Dino's brother, despite Jimmy McGee's ongoing confusion) meant they lost to Brazil. They won outright in 2006 but saw a quick exit from South Africa 2010. They done well in the last European Cup, thanks to Mario Balotelli. Then, in Brazil, they were knocked out having been well and truly beaten (and bitten) by Luis Suárez' team, Uruguay.
The bookies don't fancy the Italians' chances this year much but you can never discount them. Much like our old nemesis Schilaci, you never know which direction they're going to go.
Always unpredictable, frequently controversial and famously flamboyant, Italy can have you stunned in silence with the power of their strikers once minute, then, seconds later, have you screaming at the ref in a frothing rage.
They're not cheering a goal, just a really good, Oscar-winning dive.
The Stats
Italy's SuperEnaLotto is the biggest national lottery on the planet. Its placed forth overall on the jackpot leaderboard after PowerBall, MegaMillions and EuroMillions. Indeed before EuroMillions it used to be Europe's biggest lottery, and jackpots still regularly exceed the multi-national game.
There's a catch, of course, the reason for these colossal jackpots is because it's very difficult to win, so there are lots and lots of rollovers. But then it's not just the size of the jackpots that makes this game attractive. The price per game, of just €1 versus €2 for EuroMillions, makes this Italian lottery an offer you can't refuse.
Record Jackpot: €177.7 million
Jackpot Odds: 622,614,630 : 1
Price: €1
Current Jackpot: €94.3 million
The Ferrari of Lotteries – Play SuperEnaLotto
#2 Austria
Unlike neighbouring Germany and Italy, Austria isn't a country synonymous with football greatness. It first qualified for the European Cup in 2008, but since then hasn't really set the sporting world on fire. Maybe its because the Alpine slopes don't make for good playing fields. Still, we do like an underdog don't we?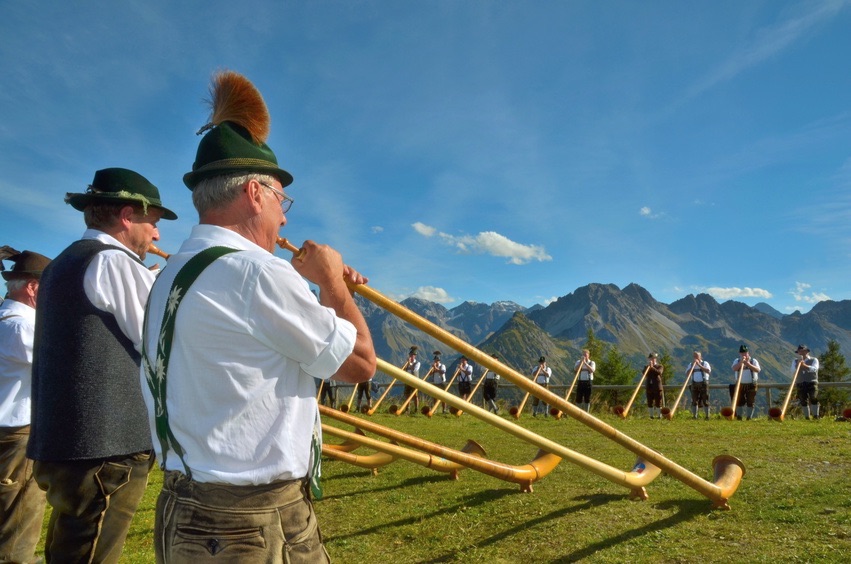 The Austrians were into Vuvuzelas way before they were cool.
The Austrian Lotto, on the other hand, well that's a completely different story. If you're one of the many Irish players missing the old days of the Lotto before they put the price up and made it harder to win, then check this game out. It has the same odds as the old Irish Lotto, but it's cheaper to play. There's also the bonus features to to help you win more. So, while backing Austria's football team is longshot, with the Austrian Lotto you're definitely onto a winner!
Record Jackpot: €9.6 million
Jackpot Odds: 8,145,060 : 1
Any Prize Odds: 12 : 1
Current Jackpot: €1.8 million
Get Yer Skis On! – Play The Austrian Lotto
#3 Poland
Poland have always been a solid football team, particularly in the 70s and 80s. The nation co-hosted the last European Cup in 2012, along with Ukraine. Nobody's expecting them to win, but, in fairness, nobody's expecting to beat them easily either –as Northern Ireland learned the hard way yesterday.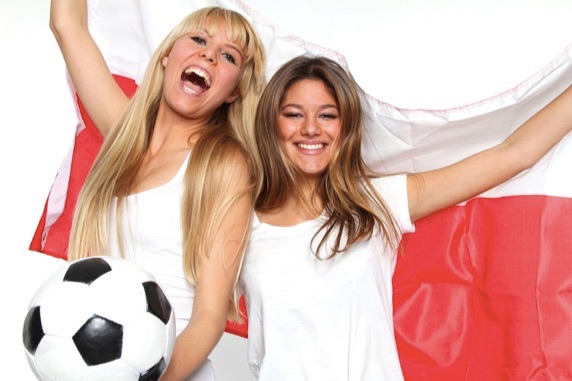 Poland flying the red and white – not to be confused with Cork supporters
The Polish Lotto is actually one of the easiest lotteries to win here at Lottoland. At just 75c for a simple line it's also one of the cheapest. There's also a Lotto Plus game, which costs just 25c extra. (And, if you want yet another chance to win, for an additional 30c you can play the game's baby sister, the Polish Mini Lotto, which boasts the best jackpot odds of any other lottery game.)
Record Jackpot: €13.3 million
Jackpot Odds: 13,983,816 : 1
Any Prize Odds: 57 : 1
Current Jackpot: €3 million
Cheap and Cheerful Plus Easier To Win – Play The Polish Lotto
#4 Sweden
Unlike France, Italy and Holland, who've dashed our hopes in the past, we've not had much trouble with the Scandinavians, least not since 1014 when Brian Boru sent them (flat)packing back up north on their longboats.
Now they're back – and hoping to beat us in our first ever match of France 2016.
Well, we'll see about that!
Time to Make Some Swedish Meatballs!
Sadly the bookies aren't giving us great odds on this match but one thing that does have amazing odds is the Swedish Lotto. Much like the Irish Lotto it's drawn every Wednesday and Saturday night, but costs just 50c. It also gives you the best chance of becoming a multimillionaire than any other game at Lottoland!
Like Ireland's Lotto, it's drawn each Wednesday and Saturday night. There's also a Lotto Plus draw AND a bonus game. So, although we want Sweden to loose on the pitch, in lottery terms, taking the price, odds and extras into consideration, Sweden is the clear winner.
Record Jackpot: €25.6 million
Jackpot Odds: 6,724,520 : 1
Any Prize Odds: 55 : 1
Current Jackpot: €8 million
Get Revenge For Brian Boru! - Play The Swedish Lotto
Come On Ireland!
We're happy to win Euro 2016, but I'm sure many of you would be just as happy to win one of our fellow competitors' lottery jackpots! (Especially when you consider what great value they are.)
In the meantime it's time to cheer on the lads tonight because, unlike lotteries, which are selective, when your national football team wins we all feel like winners!
And speaking of winners, don't forget to follow us on Facebook for lots of exciting Euro 2016 contests and free competitions!
---