13 July 2017
Free Lotto Lines for new SportsJOE Live members!
The Lottoland Chipping Challenge with SportsJOE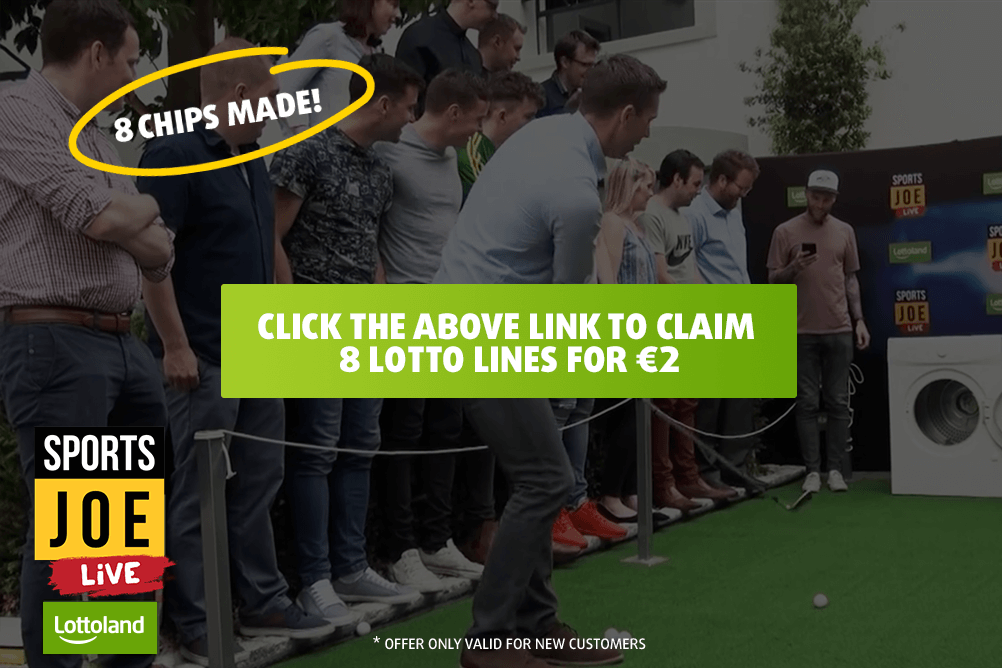 Chipping Challengers have 60 seconds to chip as many balls as they can into the maw of a strategically placed washing machine, which turns out to be a lot harder than you might imagine. For every successful shot in the Chipping Challenge, Lottoland will give a minimum of one free line to new sign ups for the next Lotto draw on Lottoland.
This week Tipp hurling legend Lar Corbett visited the SportsJOE Live Studios to try his hand at the Chipping Challenge, making a fantastic 8 successful shots.
Chipping Challenge: Lar Corbett
*Video to come*
On this week's edition of SportsJOE Live, the well-known GAA pundit Shane Curran managed an admirable 4 successful chips:
Chipping Challenge: Shane Curran
Chipping Challenge Classic: Rory McIlroy
Some people are late bloomers, whereas others seem destined for greatness at an early age. Fair to say that Rory McIlroy falls into the latter category, as evidenced by the golfing skills he demonstrated on the not-at-all lamented Gerry Kelly Show at the tender age of eight years old. Based on his recounting the tale of chipping golf balls into his mum's washing machine at home, Gerry got the fresh-faced Rory to recreate the trick in studio.You can see how the young Rory got on here (*Spoiler* Rory McIlroy has been very, very good at golf for a long time!):
Claim this week's Chipping Challenge offer: 8 lines of Lotto for the price of 1
We will keep you posted with details of how the latest Chipping Challenger gets on!