Lotto Winners 31 October 2017
Can happiness be bought? What can we do to make ourselves happy?
What makes us happy?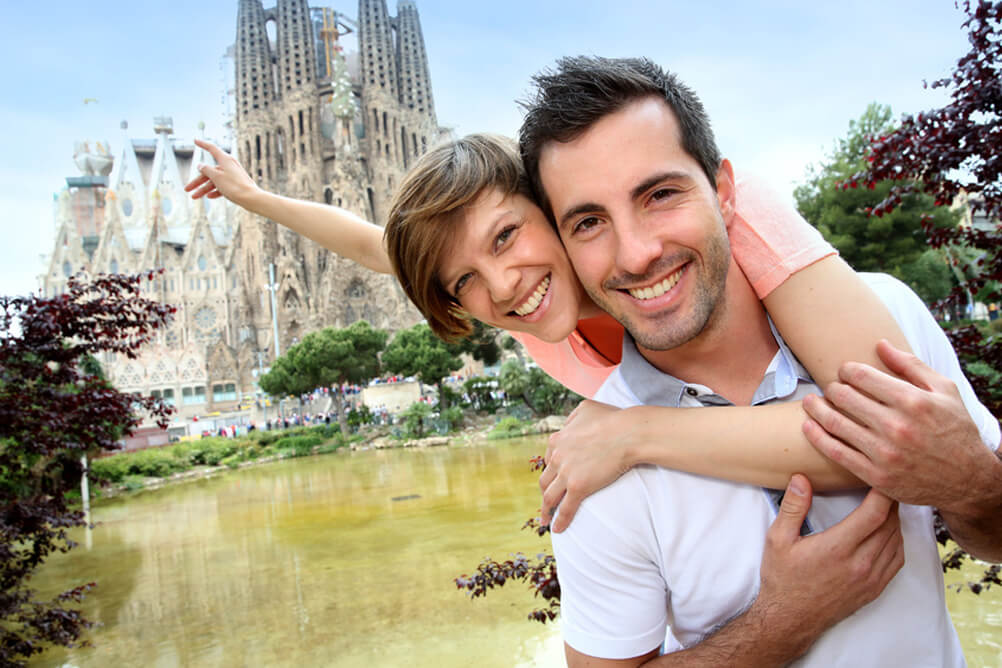 What is happiness?
Most people would probably describe happiness as a temporary feeling of satisfaction, joy, euphoria or pleasure. On the other hand 'learning' is characterized as a long-term feeling of fulfilment and satisfaction, regardless of sporadic failures and difficult moments. Knowing that the feeling of sadness, disappointment or anger is only temporary can be a helpful way to think about our own lives. So, what gives us a feeling of long-term satisfaction? What makes us happy? The answer is 'lots of things', but most people would list factors like health, love, friendship, wealth and so on. But is that enough?
We create our own happiness!
Researchers from the Universities of California and Missouri have shown that human beings are influenced by three different factors: genes, the environment and our actions and plans. Interestingly, only 10% of our happiness depends on external factors, and 90% from within ourselves.
Exactly 40% of our happiness depends on our daily activities, our thoughts and plans. As a result, people who are able to enjoy small successes and pleasures and get over failures quickly are far happier than pessimists who only see the glass half-empty. So, if you want to be happy, it is important to focus on what you do to attract happiness and improve your well-being.
Happy Hormones
There are many ways to be happy, but at the end of the day they all really come down to chemicals. In other words, happiness is dictated by your levels of hormones such as serotonin, dopamine and oxytocin, which are commonly called the 'happiness hormones'. Just have a little laugh or think about something funny, eat chocolate, listen to your favourite music, play sports, play your favourite games, cuddle with partner or your pet. You can also take a hot bath or do a little sunbathing. Some of these may seem like very minor things, but taken as a whole these small things can have a big impact on our well-being.
Interestingly, research by Paul Zak, (a scientist specializing in neuroeconomics), has shown that viewing photos of our Facebook friends also increases the level of oxytocin in the brain by giving us a feeling of happiness. This might explain why so many people spend so much time on this popular social networking site. With that in mind don't forget to visit the Lottoland Facebook page where we give away free bets and rewards all the time; an increased level of happiness hormones guaranteed!
Everybody has different opinions about happiness and how easy it is to achieve, but it seems that how long happiness lasts depends to a large extent on your genes. According to Professor Andrew Oswald of the University of Warwick, genes actually have a big impact on our sense of happiness, which would explain why some nations seem to be naturally more cheerful.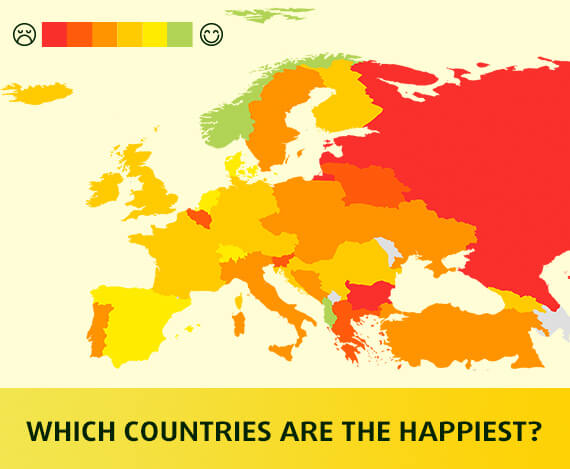 The happiest nations of the world - how do they do it?
A great example here is the Danes, who are considered to be one of the happiest people in the world. Studies have shown that people in this country have a gene that is responsible for elevated levels of serotonin, the happiness hormone. It is no wonder that the citizens of Denmark took first place in the United Nation's World Happiness Reports in 2013, 2014 and 2016. Interestingly, the nations that are genetically related to Denmark – such as Norway and Sweden - also achieved higher scores in the aforementioned ranking.
Happiness is infectious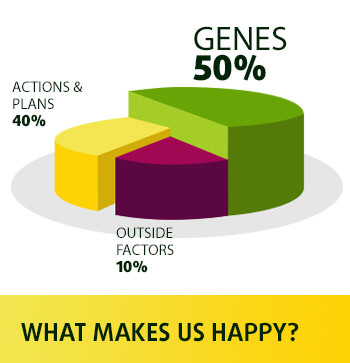 Interestingly, a study by researchers at Yale and California showed that happy people have a huge impact on their environment. It turns out that the happiness of your friends increases the chances that you too will be happy too by up to 15%. By contrast, the happiness of your relatives will increase by 10% if you are happy. So if you have a neighbour who is particularly cheery all the time, you should try to make friends with him and try to catch some of his infectious happiness!
There is still one very important question which we need to answer, namely: can you buy happiness? We like to believe that money can't buy happiness, but recent research suggests that in fact it can have a big impact on the level of our happiness. It has been shown that rich people are generally happier than those who have difficulty making ends meet. Not too surprising perhaps, due to the fact that financial independence makes our lives easier and thus allows us to limit the stress that has a destructive effect on our well-being and overall happiness.
Can't buy happiness?
However, wealth does not guarantee a happy life, and the key to success is what we spend our money on. It turns out that experiences give us much more pleasure than material goods. Although at first glance it would seem that life experiences give us a sense of happiness only for a short time, many of the respondents admitted that those experiences are far more valuable. Rather than spending all your cash on jewels, holiday homes and sports cars, spare some for life experiences such as world travel and adventures which will make you feel really happy! The good news is that most of us can afford some type of 'experience', whether it is a weekend painting course, a holiday or something which doesn't cost a penny like open-water swimming or trekking in the countryside.
Work on making yourself happy this year, and reap the benefits in the form of a better way of life!
Sources:
Fowler, J.H., Christakis, N.A. (2008). "Dynamic spread of happiness in a large social network: longitudinal analysis over 20 years in the Framingham Heart Study" Bmj 337, a2338.
Lyubomirsky, S., Sheldon, K.M., Schkade, D. (2005). "Pursuing Happiness: The Architecture of Sustainable Change" Review of General Psychology 9 (2): 111-131.
Proto, E., Oswald, A.J. (2015). "National Happiness and Genetic Distance: A Cautious Exploration" by the University of Warwick.
huffingtonpost.com/2014/01/06/tpl-what-makes-people-happy_n_4548604.html
projecthappiness.com/science-of-happiness
worldhappiness.report
wsj.com/articles/can-money-buy-happiness-heres-what-science-has-to-say-1415569538
http://www.dailymail.co.uk/sciencetech/index.html
---