Lotto News 15 December 2014
Buying Spanish Christmas Lottery Tickets
What you need to know about the draw!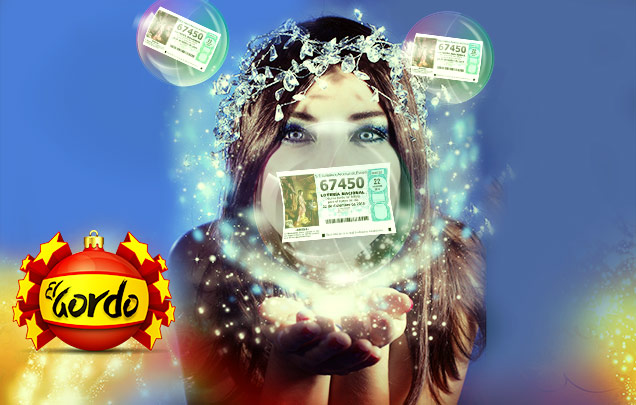 When can I buy tickets?
First of all, although it is a Christmas lottery, ticket sales start at the end of July. Smart players will often buy their tickets early, because, as mentioned, waiting to the last minute leads to a potential three hour long wait. (Though generally, as you probably know, Spaniards tend to prefer to do things "manana".)
How are the tickets sold?
In Spain the tradition is to pool together and, hopefully, win together. A full lottery ticket or "billete" costs €249.99 if you play from Ireland with Lottoland however they are traditionally sold more commonly in 1/10th shares called "decimos". At Lottoland you can also buy 1/50th or 1/100th portions if you don't want to spend as much.
It is common in Spain for businesses, sports teams, clubs, unions and other organisations to buy tickets for distribution amongst its members, players and customers. It's also common for towns, villages and city neighbourhoods to all buy the same series of tickets, leading to unbelievable stories each year when whole villages become transformed overnight with untold riches.
In Spain, lottery tickets are sold in many forms from official kiosks and stores in big cities to door-to-door sellers in smaller villages. Every dealer is only given a set amount of tickets and takes a portion of the sales. Vendors who have produced El Gordo winning tickets in the past can often sell out all their tickets within a few days or even hours, such is the superstition and effort to get that lucky ticket.
As each dealer only has a set quantity of tickets and numbers, there have been tales of Spanish people willing to travel all across the country to find the village selling their particular lucky numbers. At Lottoland, because you are betting on the results, you do not have to go to such extraordinary lengths. Lottoland will not sell out and you can choose whichever numbers you like.
While there are now some websites selling Spanish Christmas Lottery tickets online, for the most part Spanish players still buy their tickets from traditional sources.
Lottoland is one of the only sources to allow players who are not residents of Spain to take part. If you take part in El Gordo with Lottoland you can avoid many of the hassles that go along with playing offline, including loosing your ticket. What's more, if it's your first lottery purchase you can play risk-free with the Money Back Guarantee that refunds you the price of any losing ticket, no matter how many tickets you choose to buy in your first shopping basket!
So if you haven't signed up for an account a Lottoland yet there's no better time to do so, as you'll get a risk-free chance at playing the world's largest lottery – El Gordo.
---