Lotto Winners 07 July 2016
How Far Would Record Lotto Wins Get You?
Which Footballers Could You Buy With Lotto Jackpots?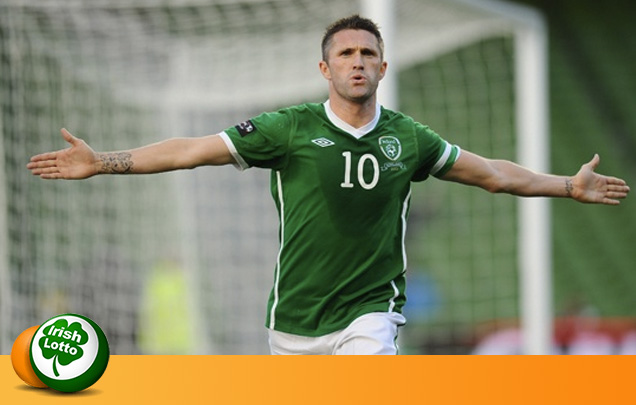 At Lottoland you can play all the world's best lotteries, including many of Europe's biggest and best. Since we've also been watching Europe's best square off on the football pitch for the last few weeks that got us to thinking - if we were to win a given lottery jackpot, which footballers would we buy?
The result was a very special sort of fantasy football, the kind where your richest lottery fantasies have come true!
German Lotto: Mario Götze
The German Lotto, known as 6aus49, saw its record jackpot hit in 2007, worth €45.4 million. And when we're talking about German footballers you're really spoiled for choice. Still, big though that jackpot is, it's not enough to buy big names like Özil, but it could easily afford Mario Götze, a player once referred to as "The German Messi".
Götze made his name with Borussia Dortmund. He played an integral part of Jurgen Klopp's famous Dortmund side when they rose to the top of Germany's Bundesliga, unseating Bayren Munich to claim back to back titles, and a German Cup.
On the eve of Dortmund's Champions League match against Real Madrid, Götze shocked the sports world and infuriated Dortmund fans by signing with Bayren Munich. He didn't show anything of his earlier promise since the move, however.
UK Lotto: Andy Carroll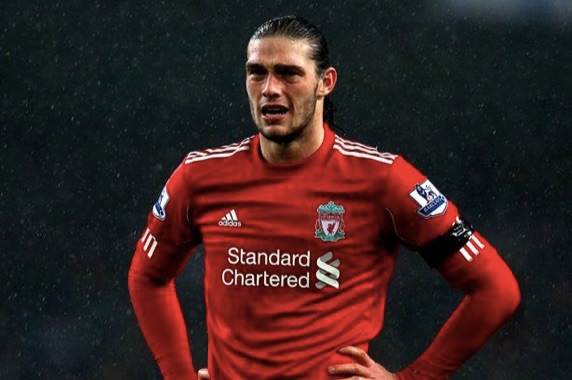 The UK Lotto has an all-time biggest jackpot of £35 million, or at current rates approximately €40.9 million). It was banked by an unknown player in April 2016. The mystery winner snatched the title of UK Lotto's biggest winner away from David and Carol Martin, who scooped £33 million (approx. €38.7 million) just a few months before.
With that amount of money in your wallet, you could just about afford Andy Carroll, or at least you could during the height of his Newcastle powers, when he switched Tyneside for Merseyside for £35 million.
Of course any financial advisor, or indeed anyone of sound mind, would suggest that splurging on big Andy these days is not your best course of action.
Despite that bumper payout, you'd be unable to afford Raheem Sterling, whose £49 million (approx. €57.2 million) switch from Liverpool to City made him England's, and the Premier League's most expensive transfer.
Mega-Sena: Kaká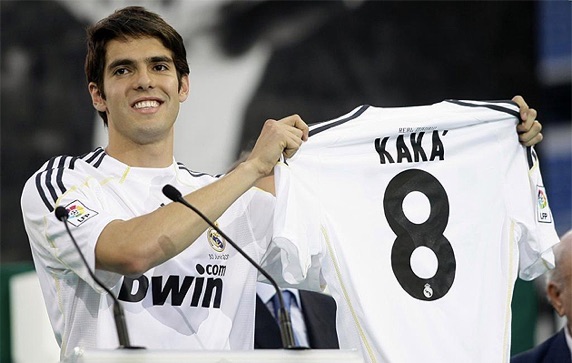 Brazil's Mega-Sena lotto saw its biggest ever winner back in 1999. The R$ 263.3 million (approx. €71.3 million) jackpot was claimed by a player from Salvador, and it looks unlikely to be topped anytime soon.
Of course, back in 1999 the world of football was a very different place, and it would be 10 more years until Kaká made his big money switch from AC Milan to Real Madrid. The headline move cost Real €68 million, meaning our jackpot winner could have funded the move all by themselves, with change for a supercar or two.
Kaká's move made him the most expensive Brazilian of all time and catapulted him into the infamous Galácticos side.
SuperEnaLotto: Buffon, Vieri And Inzaghi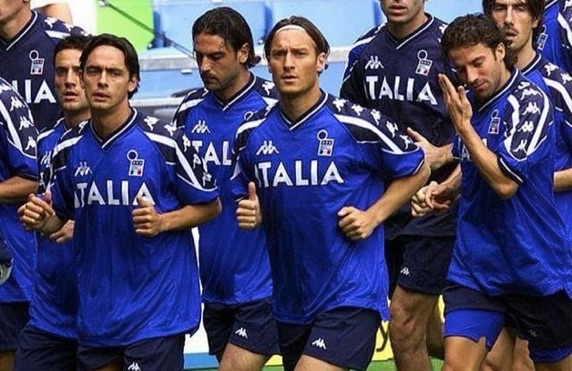 Italy's SuperEnaLotto is famous for two things: vast jackpots and even bigger odds against winning. Of course the advantage of entering SuperEna is that, should you win, your prize money will dwarf that of any other draw.
After no less than 8 months of rollovers in 2010, the accumulated jackpot of €177.7 million was banked by a syndicate of 70 people.
Should this lucky gang have clubbed together which of Italy's most expensive footballers could they have bought? The answer, unsurprisingly, is more than one.
To snap up Gigi Buffon, Christian Vieri and Filippo Inzaghi would cost "just" around €101 million, leaving €45.5 left over for Ferrari's and such.
Irish Lotto: Robbie Keane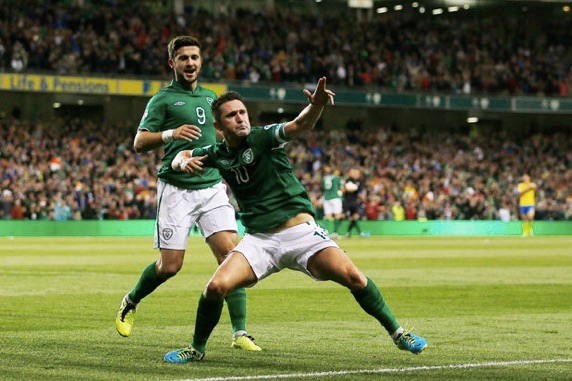 Talk about saving the best for last!
The architect of many of Ireland's Greatest Footballing Moments, many might not think it's right to put a price on Robbie, because, if you're a fan of the Boys in Green, Robbie's priceless!
In the 2008/09 season Robbie Keane made not one, but two big money transfers. In the summer he moved from Spurs to Liverpool for £19 million (approx. €22.3 million), before bouncing back to Spurs for a cut price of £12 million (approx. £14.1 million).
Had you been the lucky recipient of Ireland's biggest lotto jackpot, €18.9 million, you might not have been able to snatch Keane from Spurs, but could have lured him back after the Liverpool experiment failed.
You could also easily afford the 2016 version of Robbie who, when he's not donning the green jersey Robbie is now playing in the MLS league in America. Indeed he's widely considered to be the best forward player ever in the history of the league. Considering this is a league that includes Didier Drogba and featured Thierry Henry, that's quite an accomplishment.
The American Dream Team
Splashing out on American league football players will certiainly help you get lots of great players, but what about the likes of Neymar, Ronaldo and Bale? And maybe Germany's Neuer in goals to keep things safe? Would any jackpot be big enough to buy one of them? Of course!
If you haven't already noticed, the MegaMillions draw is getting seriously big. Currently standing at €458 million, it could well be the next big world record-breaking lottery jackpot.
With that sort of money you could start your very own dreamteam, buy all the best players on the planet, and still have enough money left over for a really smarmy multi-million yacht like Chelsea owner Roman Abramovich.
So, would you like to get super-rich this weekend? Then don't miss out on Saturday's incredible €458 million MegaMillions draw!
---