news 28 November 2014
The Spanish Christmas Lottery and El Gordo
Why the Spanish Xmas Lottery is unique?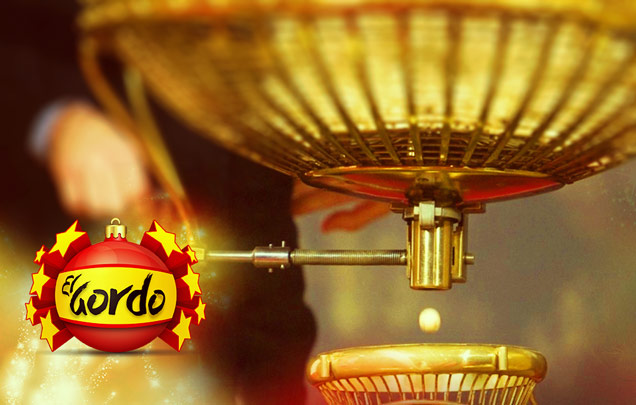 What's the difference between the Spanish Christmas Lottery and other lottos?
The Spanish Christmas Lottery is a true lottery as opposed to the National Lottery or Euro Millions, which are technically lottos. A true lottery is more like a traditional raffle; there are a set number of winning tickets for a set number of prizes that are determined on the day of the draw by the total number of tickets sold.
In contrast a lotto does not have to result in a jackpot win so they rollover and accumulate. Practically speaking a lotto must be ongoing while lotteries like El Gordo only happen once a year.
The Spanish Christmas lottery pays out more money than any other lottery in the world, worth €2.24 billion in 2013.
There are different classes of prizes but El Gordo distributes its prize money much more equitably than lottos do. A winning El Gordo jackpot ticket is only worth a relatively small €4 million but your odds of winning are significantly better, an almost unbelievable 100,000 to 1 in comparison to most lottos where your chances are less than 100,000,000 to 1.
Players enjoy a 10 to 1 chance of breaking even. In Spain when this happens it is traditional to try again on a second smaller El Gordo that happens in the new year. Second and third tier prizes are worth hundreds of thousands of euros and there are also nearly 1,800 La Pederea, literally the "avalanche of pebbles", are all worth €1,000 each.
As the name suggests, the Spanish Christmas lottery is drawn just before Christmas on 22 December and in Catholic Spain there is quite a bit of religious imagery that accompanies it. The draw is in fact one of the major social events of the year, with over 90% of the population owning at least a portion of a ticket, families, friends and whole villages hold El Gordo parties to watch live on big screens which often go on long into the night.
To participate in the official lottery you have to be a Spanish resident however at Lottoland we offer our players an even better alternative. You can bet on the results using the same numbers, with the same odds for the same prizes. We even take the stress out of queuing up for tickets as you can choose whichever numbers you wish and you can even choose to buy 1/50th portion of a ticket if you don't want to spend a lot of money on a chance at a life changing amazing Christmas present!
---