Lottoland welcome offer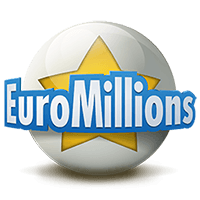 £ million
EuroMillions, Friday 7:30pm
Please choose 5 different numbers from 1 to 50 and 2 different star numbers from 1 to 11
---
Text line which will be tied to the Google adword campaign

Easy payments

Player satisfaction

Secure payouts

24/7 Customer care
Terms and conditions
×
1. Offer only available to players aged 18 or over.
2. Offer only available to new players, unless otherwise specified.
3. Offer can only be redeemed once.
4. Offers cannot be used in conjunction with any other promotion.
5. Only one Lottoland account per person, per household.
6. No deposit required redeeming the Bonus amount.
7. Player must register at Lottoland.co.uk and complete their details prior to confirmation of their Free Line Ticket.
8. Bonus amount is the equivalent cost of a Single Line entry for EuroMillions at Lottoland.co.uk.
9. Bonus amount cannot be withdrawn prior to bet placement.
10. Bonus only applies to the first purchase.
11. Bonus will automatically be applied in checkout section and it is the player's responsibility to check their shopping cart before confirming the transaction.
12. Any participant found to be operating multiple accounts in promotions will be in breach of these and general account terms and the promoter will determine at its sole discretion by whatever means it deems necessary to establish if different entries or accounts are connected to the same person. Bonus offers are limited to one bonus per person, and/or payment method unless otherwise stated.
13. Participants, whether individually or acting in a group, will be found to be in breach of these and promotional specific terms if the promoter at its sole discretion has reason to believe that a promotion has been abused, manipulated, or that irregular, fraudulent, collusive or illegal activity has occurred.
14. The decision of the promoter in all promotional matters is final and no correspondence will be entered into. The promoter reserves the right to withhold promotional benefits until resolution of any dispute.
15. The decision of Lottoland Limited in respect of any matter concerning or related to competitions and promotions is final. In the event of a breach of these terms and conditions Lottoland Limited reserves the right to take such action as it deems appropriate in its absolute discretion.
16. Lottoland reserves the right to amend or withdraw any offer at any point for whatever reason. Lottoland Limited general terms and conditions apply.
17. Lottoland Limited general terms and conditions apply.
18. Promoter: Lottoland Limited, Office Suite C, Ocean Village Promenade, Gibraltar (EU).