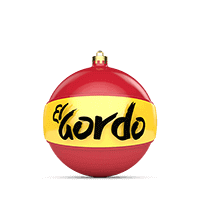 Grab a guaranteed Christmas Lotto prize!
Grab a sure-fire prize this festive season with the €2.6billion* Christmas Lottery prize pool!
We've developed a savvy system that ensures a GUARANTEED PRIZE by equipping you with a bet for every final digit.
As well as a guaranteed cash prize win, that means TEN CHANCES to win one of the top tier prizes!
To get involved, simply choose your lucky numbers, pick the share percentage you would like, then place your bet.
Remember, the higher the share percentage you choose, the more you'll save!
* Prize pool of underlying Spanish Christmas Lottery is

€

2.6

billion. With us, you bet on the draw's outcome; if your number is drawn, your bet wins the same prize as an official ticket. For each prize tier, full bets win the full amount, while share bets win the corresponding percentage. Subject to currency fluctuations.