Lotto News 21 February 2018
€174 Million EuroMillions Draw
Lottoland and the Irish Red Cross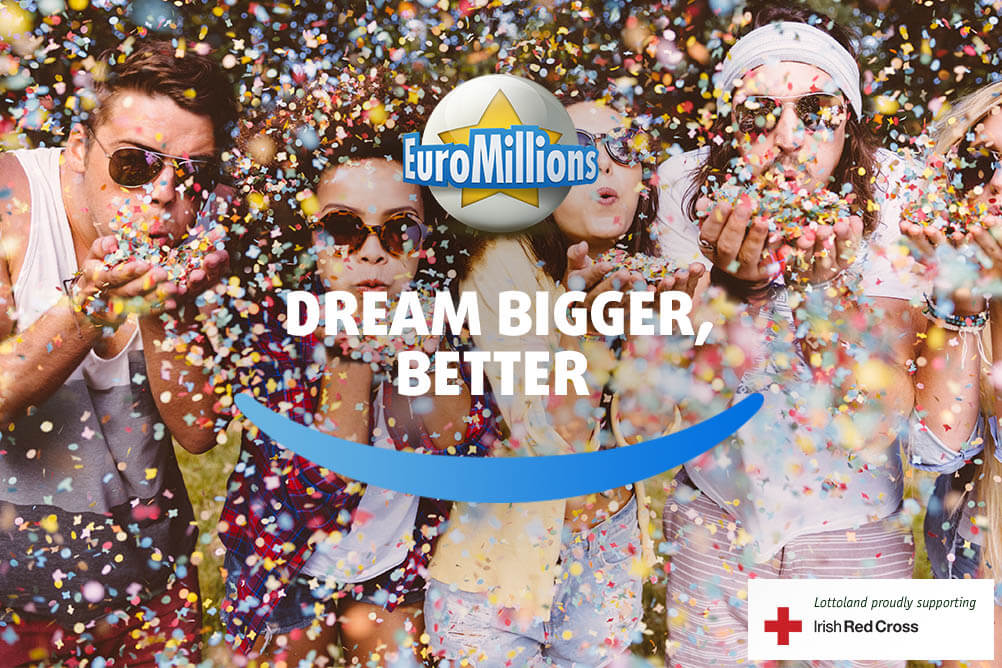 About the Irish Red Cross
The Irish Red Cross was founded in 1939, as part of the global Red Cross organisation, and since then has been carrying out vital work both at home and overseas. The stated mission of the Irish Red Cross is to 'identify and deliver humanitarian assistance, both at home and abroad, to those who are most in need'. The Irish Red Cross provides ambulance services to all kinds of public events, like major concerts and sporting events, and chances are that you have either noticed them or maybe even been assisted by them at an event in the past. At the moment their fleet of 139 emergency vehicles operates using a paper management system, and they are trying to update the fleet by transferring from paper to digital. This may not seem like a big change, but the Irish Red Cross estimate that the time efficiency gain per ambulance is 1.5 extra hours per day to provide emergency care and to save lives. It's certainly a cause worth getting behind, and any money that we can raise towards their target of €50,000 will be gratefully received.
And that's where you come in, as we are hoping that with your help we can smash through that target! Read on to find out how we hope to do just that...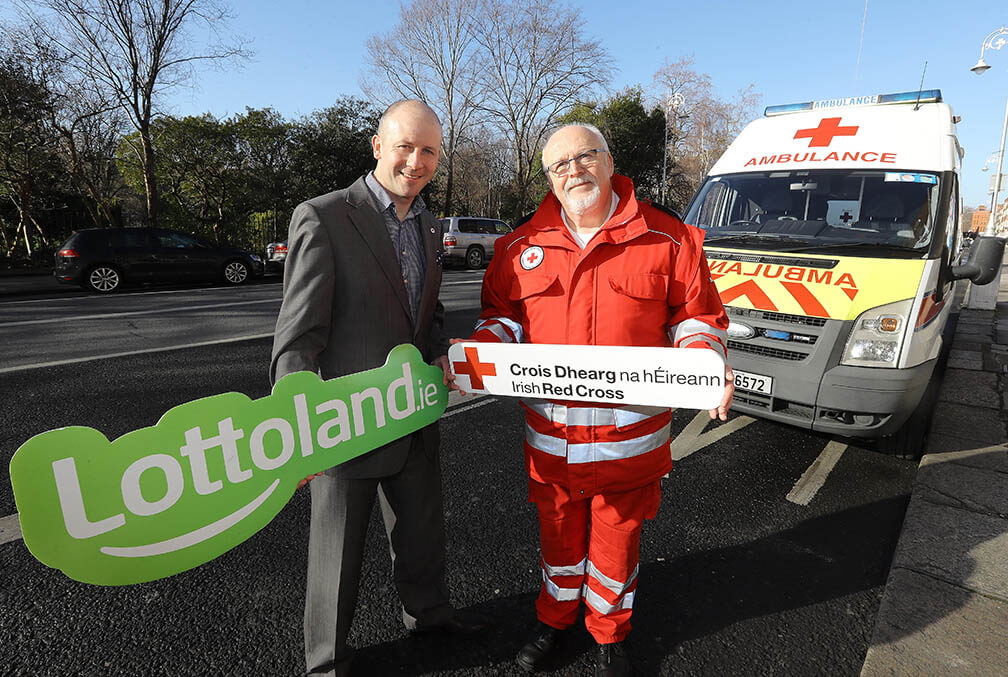 How Can We Help?
Lottoland is a big supporter of the selfless work done by the Irish Red Cross, and we were looking for a way to offer our assistance to such a worthwhile cause. We think that you are going to like the idea that we've come up with! It works like this: every cent that you spend betting on EuroMillions at Lottoland between Wednesday 21st and 8pm on Friday 23rd of February when the draw takes place will go to the Irish Red Cross. That's right, not 10% or even 50%; the whole lot. What's more, this is no ordinary EuroMillions draw because this is a EuroMillions jackpot worth an incredible €174 Million! That means that not only will you be betting to win a potential Irish record EuroMillions jackpot, but you will also know that 100% of your line bets are going to a very good cause. That's what they call a win-win! Head on over to our EuroMillions page to start betting and to help the Irish Red Cross at the same time.
And there's ANOTHER BONUS for you to think about too! If you purchase 2 lines for Friday's draw you will get a FREE line for next Tuesday's draw on February 27th!
Help us to support this incredibly worthwhile cause, and you will profit at the same time. You get to benefit from Lottoland's low €2 entry price, plus you'll get that free entry to next week's draw if you buy two tickets. And of course, you will be betting to win the enormous €174 Million EuroMillions jackpot at the same time!
If you would like to make an additional donation to the Irish Red Cross, then please pay a visit to this page, where donations are accepted via PayPal.
---