Lotto News 10 January 2017
The Fastest Way To Win!
Instant Win Games & Online Scratchcards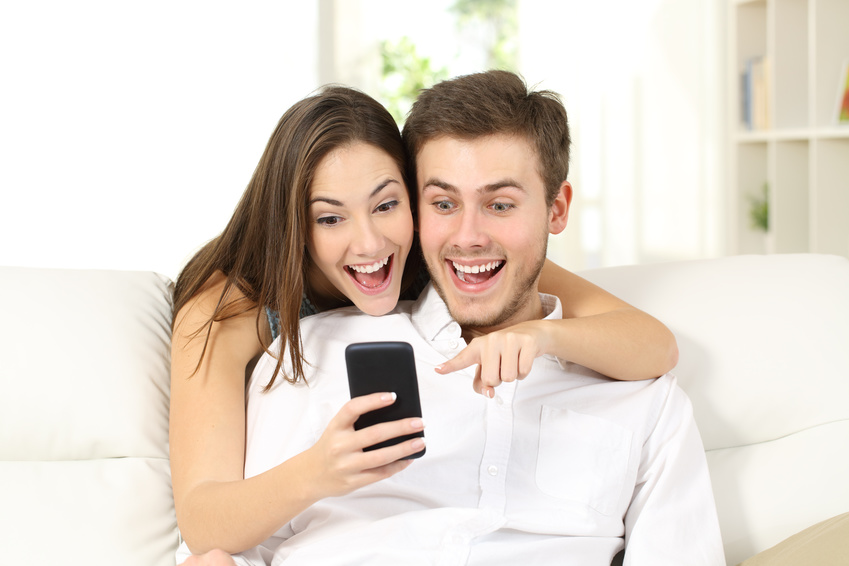 At Lottoland we want to give you more ways to win big. That's why we've assembled all the world's best lotteries under one roof. Then we brought you all the most popular slots and casino games from all the top games developers. Next came our scratchcard games and now, to top if off, we've got a new range of instant win games for you to enjoy!
Instant Win Games
"I want it all! I want it al! I want it all! And I want it now!"
The famous words sung by superstar Freddy Mercury. And with our brand new instant win games you can have it all.
First off, we've got exclusive titles, including some based on our own lotteries, as well as popular classics from top game developers.
My own personal favourite has to be Asteroids. Based on the Atari classic you win prizes by blowing up the galaxy! It's every bit as fun as it sounds except, unlike the 80s arcade original, which was all blocks and bleeps, it takes place within a richly rendered 3D environment. And, while the original saw you piloting a ship that managed to skid around the screen with all the style and grace of an air hockey puck, in the Asteroids instant win game you're not the pilot but the gunner. So take aim, fire your blasters and win big by blowing those rocks to space dust!

Relive the glory days of the video arcade with our Atari Asteroids instant win game!
Scratch Card Cames
"Your best hope for 250 grand is to buy yourself a scratch card!"
So said Lord Sugar in the last series of The Apprentice.
Ok, so the next two words out of his mouth were "you're fired", and he'd meant it sarcastically, but that's probably because nobody told him about the exciting range of scratch card games available at Lottoland. (And somebody definitely should be fired for that!)
In fact, €250k is nothing compared to what you can win with us. You can win more than double that with Ten Lucky Years, paying out €5,000 per month, every month, for ten years.
Or win a million on the spot with our Instant Millionaire game.
And let's not forget our very own millionaire maker and your chance to win big, with Chris Tarrant's Millions!
Still, there's more to life than money, right?
There's… sports cars!
Which is why we we also have our DreamCar range, giving you the chance to win sexy supercars like Porsches and Ferraris!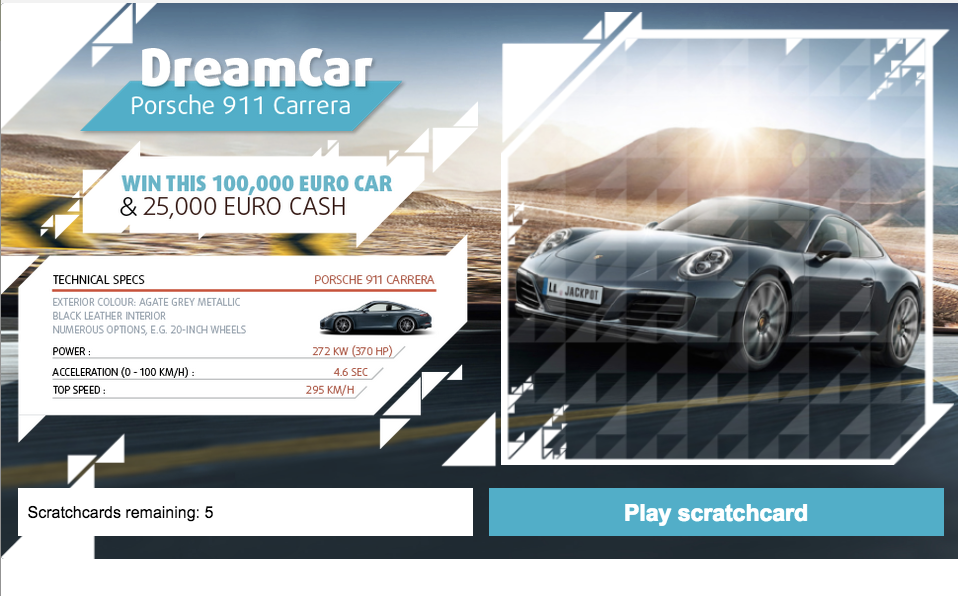 If, like me, you've dreamed of owning a 911 since childhood, this is the game for you!!!
Win Big, Anywhere, Anytime!
With lots of great titles and plenty more in the pipeline, only Lottoland gives you so many different ways to win big! After all, where else can you become an instant millionaire or win a Porsche while waiting for the bus?
So, got a moment to spare? Killing time? Waiting for someone or stuck in a boring meeting? There's always time for a cheeky flutter on one of our online scratchcards or instant win games.
---