Lotto News 10 December 2021
Super jackpot!
When is the next Millionaire Superdraw?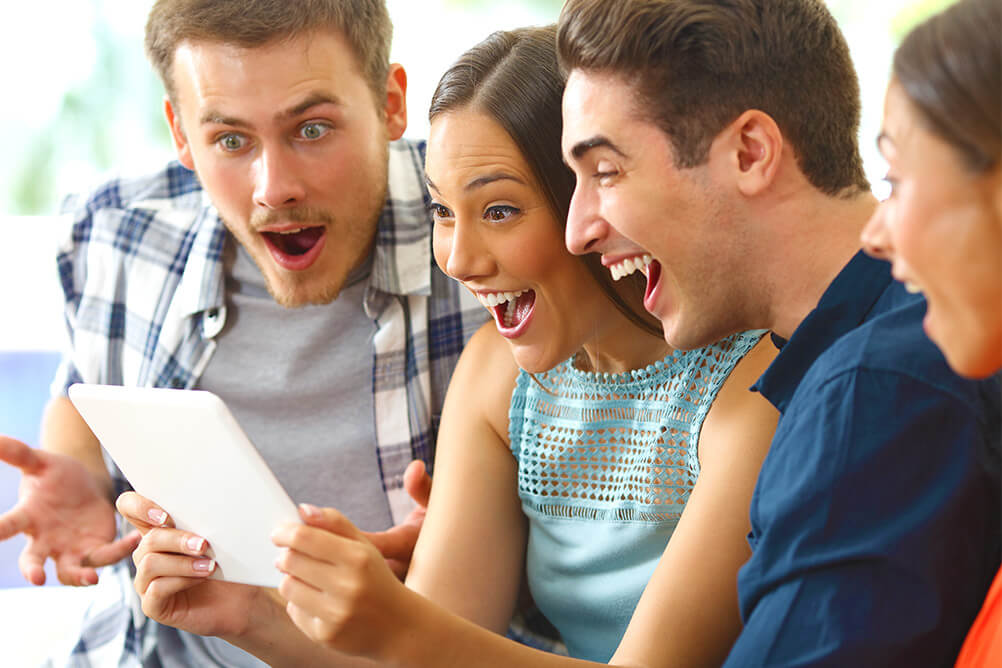 Table of contents:
WHAT IS A EUROMILLIONS SUPERDRAW?
A EuroMillions Superdraw (or Megadraw) is a special jackpot which is boosted to guarantee a 9-figure jackpot. This happens only a few times a year. Apart from the size of the jackpot, there is no difference between a Superdraw and a regular EuroMillions draw as all the rules remain the same. That means that if a Superdraw is not won, it rolls over and continues to increase.
WHEN WAS THE LAST EUROMILLIONS SUPERDRAW?
The last EuroMillions draw took place on Friday, 3rd of December, 2021. The jackpot was set at €130 million. There was no winner on the night so the jackpot rolled over and was won on the following draw, which took place on Tuesday, 7th of December. The winning ticket was sold in Spain with a jackpot of €143,469,842.
WHEN IS THE NEXT EUROMILLIONS SUPERDRAW?
The date for the next EuroMillions Superdraw has not yet been set. The EuroMillions Superdraw usually takes place every 3-4 months. Based on previous years, we can predict that the next EuroMillions Superdraw could potentially take place from February to April 2022. However, there is no guarantee that this will be the case and in previous years, the first EuroMillions Superdraw of the year has taken place as late as September.
Below are the dates of the first Superdraw of the year, each year since the Superdraw began. Note that these are the dates for only the first draw of the year, there are usually a couple of Superdraws a year. The amount of draws per year and the dates of the draws can vary from year to year.
First Superdraw of the Year
Year
Day and Month
2021
5th February
2020
3rd July
2019
1st February
2018
20th April
2017
15th September
2016
30th September
2015
6th March
2014
7th March
2013
22nd March
2012
28th September
2011
10th May
2010
5th February
2009
6th March
2008
8th February
2007
9th Februrary
PREVIOUS SUPERDRAWS
On Friday, 15th of October 2021, a lucky ticketholder from Tahiti, French Polynesia, won an extraordinary €220 million, the biggest EuroMillions jackpot to date. This massive win came about after the jackpot was boosted to €130 million by a Superdraw on 24 September which rolled over until it hit the jackpot cap of €220 million. As a result, the EuroMillions jackpot cap was increased to €230 million.
Prior to September 2021, the previous EuroMillions Superdraw took place on the 4th of June 2021, the jackpot was also €130 million and was won by a single ticket in the UK on the first time round.
Before that, another jackpot worth €130 million was up for grabs in the first Superdraw of 2021 in February. After several attempts, a Swiss tipster finally hit the mark and cleared the maximum of €210 million on the 26th of February which set a new record that remained until the new record of €220 million was won in France.
Recent EuroMillions Superdraws
Date
Initial Jackpot
Winning Country
Final Jackpot
3-Dec-2021
€130,000,000
Spain
€143,469,842
24-Sept-2021
€130,000,000
France
€220,000,000
04-Jun-2021
€130,000,000
United Kingdom
€130,000,000
05-Feb-2021
€130,000,000
Switzerland
€210,000,000
20-Nov-2020
€130,000,000
France
€200,000,000
25-Sep-2020
€130,000,000
Spain
€130,000,000
03-Jul-2020
€130,000,000
Spain
€144,000,000
07-Feb-2020
€130,000,000
Spain
€130,000,000
07-Jun-2019
€130,000,000
United Kingdom
€138,716,863
01-Feb-2019
€120,000,000
Ireland
€175,475,380
21-Sep-2018
€130,000,000
Switzerland
€162,403,002
20-Apr-2018
€130,000,000
United Kingdom
€138,724,202
15-Sep-2017
€130,000,000
Spain
€190,000,000
30-Jun-2017
€100,000,000
United Kingdom
€100,000,000
30-Sep-2016
€130,000,000
Belgium
€168,085,323
06-Nov-2015
€100,000,000
Portugal
€163,553,041
05-June-2015
€100,000,000
United Kingdom
€129,204,405
06-Mar-2015
€100,000,000
Portugal
€100,000,000
03-Oct-2014
€100,000,000
Portugal
€190,000,000
06-June-2014
€100,000,000
Spain
€137,000,000
07-Mar-2014
€100,000,000
United Kingdom
€129,384,564
NEVER MISS A SUPERDRAW
At Lottoland, we've got a nice little feature which means you never have to miss out on a Superdraw or massive Millionaire rollover. You can set your account so that you place a bet on Millionaire only if the jackpot exceeds a particular limit from €25 Million to €150 Million. Make sure to keep your account funded and you will automatically bet on every Millionaire draw where the jackpot is bigger than your selected limit.
Another of the unique features available at Lottoland is the option to place a syndicate bet, to increase your chances of winning. For just €5, you get a share in 168-line bets, meaning 168 ways to win! You can also subscribe to future weeks for up to a maximum of 52, so you don't need to remember to buy a ticket every time. When that Superdraw comes around, a syndicate bet is a great way to boost your chances of sharing in a monster win. Of course, if you're not the sharing type, then Lottoland allows you to use the NumberShield feature, meaning that nobody else can bet on the same selection of numbers that you've chosen.
6 STEP GUIDE TO MILLIONAIRE SUBSCRIPTION
Betting on the Millionaire Superdraw with Lottoland is not only the cheapest option around, but if you follow our tips it also means that you will never miss out on the next monster draw. Here's our simple 6 Step Guide to make sure you never miss out on a massive lottery draw. Note that EuroMillions bets are not available at Lottoland, but our Millionaire product has the same jackpot and odds:
1. Go to the Millionaire page
2. Choose your 6 numbers (1-50) plus 2 extra numbers (1-12)
3. Select the 'Tues&Fri' option
4. Tick the box marked Participation and select a minimum jackpot of €100 million
5. Choose Duration
6. Click Submit
Now you will automatically place a bet on every Millionaire draw with a minimum jackpot of €100 million over the course of the period of time that you selected, from a week to a year. This means that you will never miss out on a Superdraw during that time, as they will always have a minimum jackpot of €100 million. Note that the Subscription will renew for the next period unless you untick the Subscription box. You will also automatically bet on all Millionaire jackpots that roll over €100 million. (If you just want to bet on the next Superdraw then skip numbers 3, 4 and 5).
Last updated: December 2021
---