Lotto News 03 January 2020
15 Top Tips
How To Play Lotto Online Safely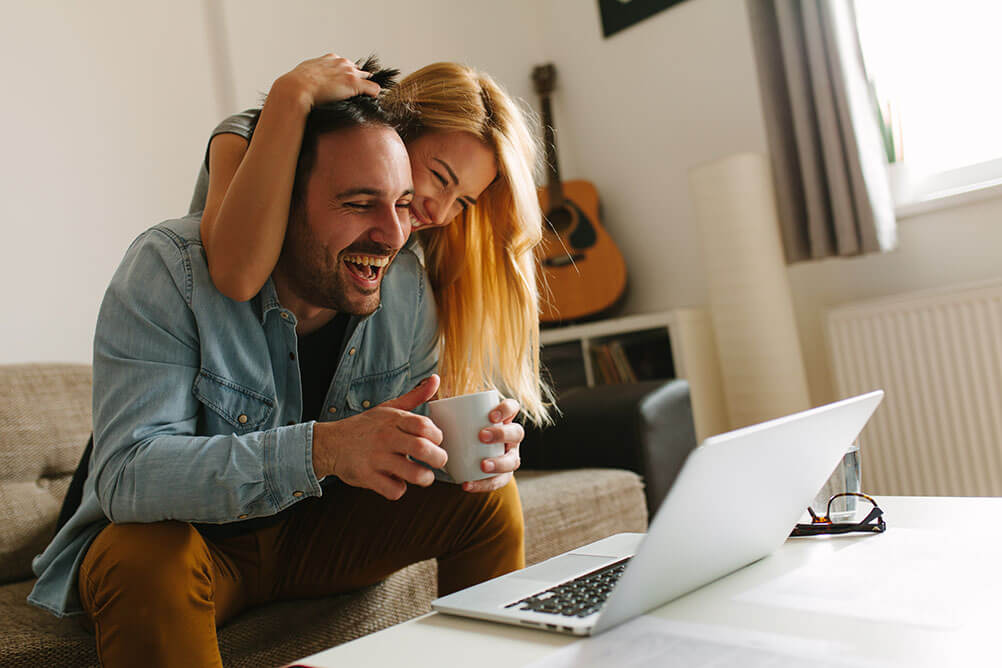 Unfortunately, the success and popularity of sites like ours invites predators looking to make a fast buck by duping innocent players with phoney lottery scams. So what do you do to protect yourself? In this article, you'll find 15 Top Tips to avoid getting ripped off by scammers.
1. Watch Out For Phishing Emails.
"Phishing" is a type of scam, predominantly email-based, whereby scammers try to lure you in with a phoney message pretending to be from a trusted source in order to steal your personal information, such as your credit or debit card number. Often times the email will impersonate a known company, such as a bank, using the same company branding to make it seem legitimate. The nature of the message will be designed specifically to get you to take action, for example by telling you that your account has been disabled or compromised, or, in the case of lottery scams, telling you that you've won a lottery that you've never actually entered. Be very careful of these emails, don't give out any personal information over email, and avoid clicking links that look suspect as the target site may attempt to download malware (e.g. viruses) onto your computer.
2. Use only SSL-protected pages.
Before you enter your user data, or any other sensitive information required to complete a transaction online, you should always make sure that the site you are using is secured with SSL. SSL is a type of encryption that encodes sensitive data making it difficult for hackers to intercept it. When an SSL connection is activated you will see a "lock" icon in your address bar. This is common across all browsers. Also, you'll note that the page address in your address bar will start with https, rather than the just http, the S denoting that it's Secure.
3. Check For Signs Of Trust
Make sure that the website you are using is a trusted one. Check for certificates from companies like VeriSign or Thawte, and ensure they're legitimate (clever scammers often just use the logo images but don't provide the service). Also make sure the company you're using is licenced, as in our own case where we're licenced by both the Gibraltar Government and the Irish Government. Legit gaming sites must have all this information on the footer of each page with further details in their about and terms and conditions pages.
4. Check the contact details of the company
Before you make any transactions check the legitimacy of the company by ensuring the company actually exists and it's not just a dummy website. Check the site's contact page to see if the company has a physical, company address that matches the company name and not just an email form and/or phone number.
5. Check if the company is insured
Unfortunately, there are lots of scammers out there offering the opportunity to play the lotto who aren't in a position to pay up. In the past situations have arisen whereby players won jackpots they couldn't claim because the providers either went bankrupt or simply disappeared. So always make sure that the company you play with is properly insured with a globally recognised insurance company. Lottoland is fully insured so that we can pay out even the largest of jackpot wins.
6. Check the reputation of the company
Thankfully in this day and age, it's easy to check up on companies with some quick Googling. Check out forums and review sites to read past reviews, though be aware that some of these reviews may be written by affiliates and therefore biased. In which case, when in doubt, be sure to always ask directly to hear what other players think.
7. Read the fine print
This is a given – while we understand that nobody has the time to read through reams of legalese every time they do something online, when it comes to sites where you will be spending money it's always recommended that you read exactly what the service entails and what your individual rights are. You're also advised to check out the site's privacy policy, so you know exactly how they intend to collect and store your personal information, particularly to see whether or not they will share it with third parties – if, for no other reason than to protect you from spam.
8. Make sure there are no hidden fees
Another critical thing to watch out for, when reading the fine print, is to check for hidden fees. Also, when completing transactions always keep an eye on the transaction total. Sadly it's quite common for e-commerce sites to try and upsell unwanted products or services on an opt-out rather than an opt-in basis, as anyone who's wasted countless minutes looking for the "I don't want to buy travel insurance" checkbox on various airline sites will tell you. So always keep your eyes peeled.
9. Make sure that your data is entered correctly
Every time you log into the website make sure that all your data is entered correctly. You should also make a careful note of your password and double-check the accuracy of your account data before finalising your transaction.
10. Keep a copy of your transactions
As soon as you finalise your transaction make sure to keep a record of it. Print out a hardcopy or PDF of your purchase (the date, time or number of transactions) or create a screenshot and save the image so you have proof should anything go wrong. By rights, you should also receive automatic confirmation via email – be wary of any company that doesn't do this.
11. Do not give your details to any third party
It is also important not to respond to emails when someone asks you about your bank account or other financial information. No financial institution or reputable company will ever ask for information in such an insecure manner.
12. Use a secured debit card
When making online transactions it's better to use a recognised card for payments as you always have recourse to the issuing bank. Also, be sure to ask your card provider exactly what type of added fraud protection they offer to better protect you online.
13. Play online only on your computer
If you make transactions and/or gamble online then you should only use your own computer and avoid using public computers and/or connections such as internet cafes and public wifi. Even in private you should always take care to log out of your account properly when you're done to ensure nobody else can gain access.
14. Install protection against data theft
In this day and age, with weekly stories of identity theft and frequent hack attacks, you should take extra precautions to ensure your computer is safe and secure in order to prevent falling foul to viruses, hacks, Trojans and other malware. There are lots of products on the market – some free, some not – that can provide you with the protection you need and plenty of sites that provide unbiased reviews to ensure you make the best selection. Always remember, however, that no software can ever provide you with 100% protection, and that's where common sense comes in.
15. Create a Strong Password
We all have so many different online accounts these days that it is tempting to create an easy-to-remember password which you can use to access a number of different sites. This temptation should be resisted, as it can allow scammers to hack multiple accounts more easily and could lead to financial loss. Instead, use a long sequence of random words and characters to create a strong password which you will still be able to remember. Using the services of a trusted password manager such as LastPass will mean you only need to remember a strong master password, and LastPass will manage all of your other passwords for you.
Stay Safe Online with Lottoland!
Phew! Now that's a long list! But then, as the old maxim goes, "better safe than sorry", right? After all, it's your money.
At Lottoland we believe in providing the utmost transparency to all our clients and constantly strive to ensure that all your transactions, and winnings, are as secure as possible. With Lottoland you can play safely in the knowledge that your wins will be automatically credited to your account. In addition, the company is insured by some of the best and largest insurers in Europe. All personal data is encrypted and payments are processed in accordance with the security requirements established by the world's leading credit cards. Lottoland is fully licenced and regulated to ensure that you can play online with us without having to worry about security concerns.
As you can see from our winners' page we have been making millionaires at Lottoland for years, including a world-record breaking jackpot payout!
Try a bet on your favourite lotto today and maybe we will be adding your name to our winners' Hall of Fame!
Last Updated: December 2019
---