Lotto News 20 December 2019
Helping Sick Children
Lottoland & the Crumlin Tiny Hearts Christmas Appeal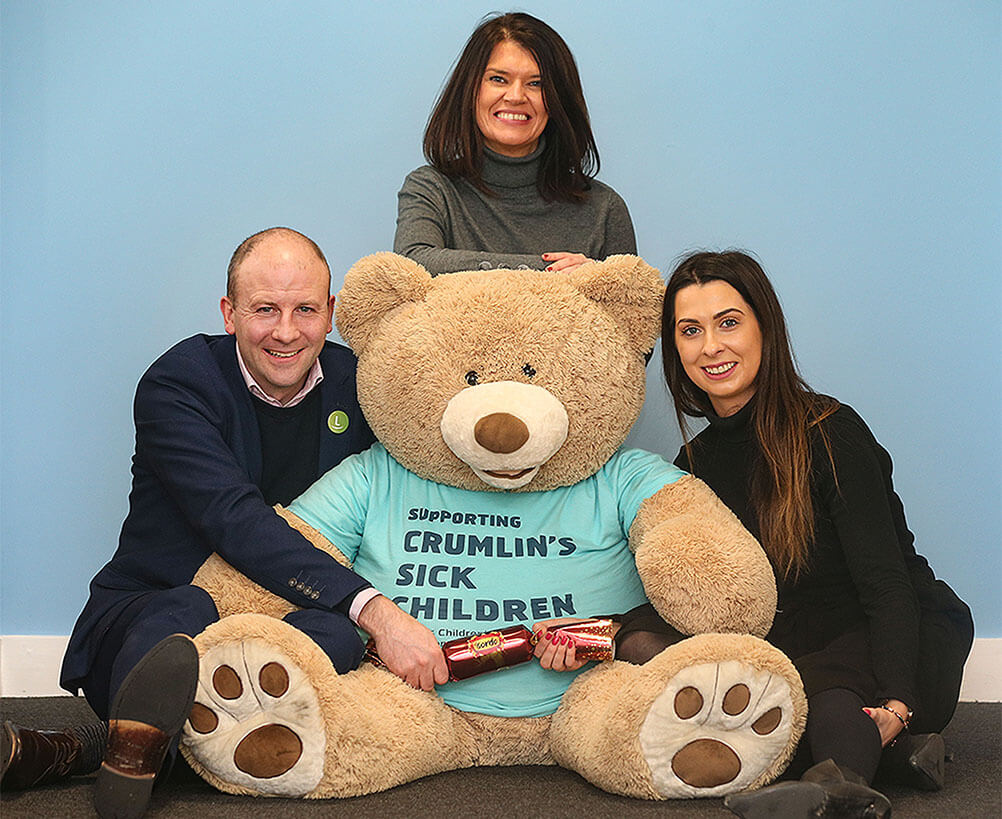 We chose CMRF (Children's Medical & Research Foundation), Crumlin as one of their new charity partners this Christmas due to their hugely committed work helping to mend tiny hearts, save tiny organs and breathe new life into tiny limbs. In addition to our donation to the Tiny Hearts Appeal this Christmas, we also presented CMRF, Crumlin with a ticket worth €500 for the largest lottery bet in the world, the annual Spanish El Gordo Christmas Lottery, worth €2.3bn, which takes place every year on December 22nd.
Donations Make a Difference
Grainne Kennedy is the Head of Philanthropy and Partnerships at CMRF, and she said "I can see first-hand the difference that any donation can make in Crumlin hospital. I had the privilege recently of meeting a mother of one of the young patients in CHI at Crumlin. She told me - "It's not until you're in this desperate situation, with a small child or a baby who so badly needs critical and urgent treatment, that you realise you would give any amount of money to make sure the resources are there, the equipment is there, the staff is there. We're one of the lucky families for sure. But it's more than just luck. Every child should have this chance, but it only comes from more funding, more research, more staff and more equipment. That's what it all comes down to, and that's how babies will have the best possible chance at surviving, at being operated on quickly. That's why support is so absolutely important." – and that's why we are very grateful to Lottoland for coming on board to support our fundraising efforts."
Fingers Crossed for a Big El Gordo Win
Graham Ross - Lottoland's Irish Country Manager - said "There isn't anyone in Ireland whose family or friends haven't been touched by the amazing work done by the amazing medical professionals and staff in Crumlin Hospital. We, at Lottoland, are proud to support the Tiny Hearts Appeal and CMRF this Christmas. We have our fingers crossed that this hugely worthy charity strikes it lucky in Sunday's El Gordo Christmas Lottery where the €4 million top prize would more than meet the charity's 2020 fundraising target, delivering a Feliz Navidad with a difference for those most in need of our support and help."
If you would like to support the incredible work done by Crumlin, CMRF, go along to their website to donate to the Tiny Hearts campaign.
Of course, we hope that CMRF, Crumlin hits the jackpot when the draw is made for the Spanish Christmas Lottery on Sunday morning. However, with thousands of prizes to give away there are plenty of winning opportunities for everybody, so go to our El Gordo page and don't miss out on this once-a-year lottery spectacular.
---