Lotto News 20 December 2019
Christmas Treats!
Lottoland and the DSPCA Christmas Foster Programme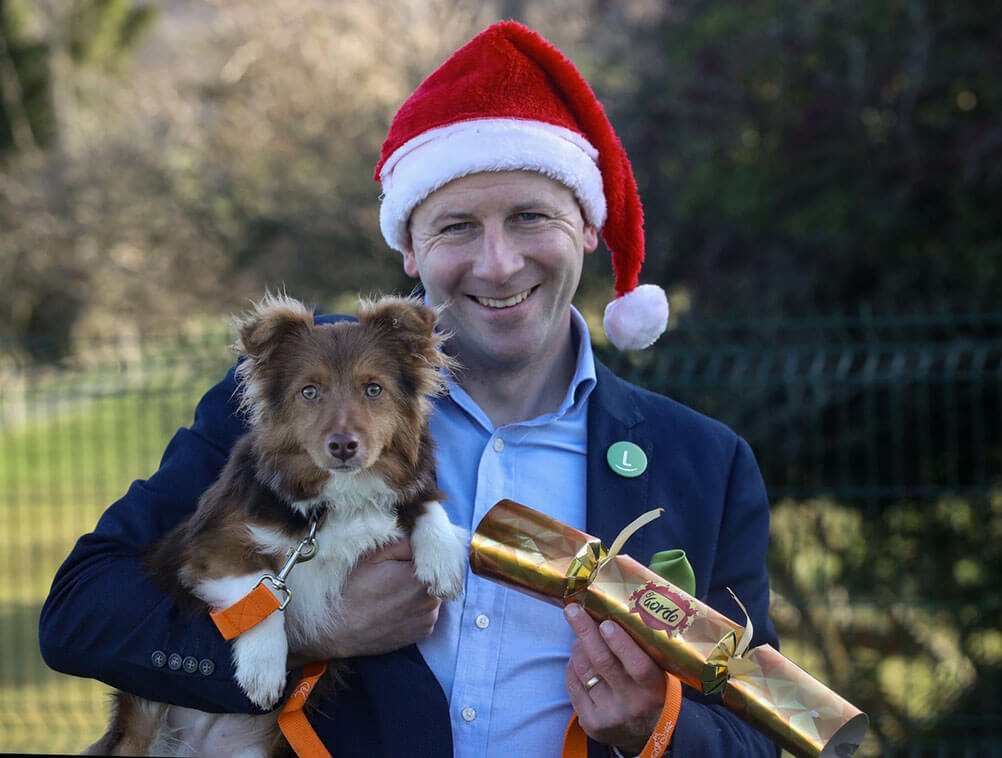 Christmas is almost upon us, and the DSPCA is asking people to think about those animals without a home over the festive period. Lottoland are teaming up with the DSPCA to support their annual Christmas Foster Programme which aims to give sheltered animals a break from their regular routine over the Christmas holidays.
DSPCA Corporate Relations Manager, Suzanne McGovern, said:
"We appeal to the public to open up their homes over the Christmas holiday and foster a pet for the DSPCA.
The DSPCA provides all food, bedding and items needed during their foster stay.
It is a wonderful thing to do for an animal in need and has become very popular each year at the DSPCA. Over 30% of the animals end up being officially adopted by their foster family which is wonderful to see.
Our adoption team also rehome over 2,500 animal each year through our adoption programme which has changed and enriched the lives of many people, children, families, the elderly and people who face social and mental health challenges."
Lottoland and the DSPCA
Here at Lottoland we are delighted to be able to do our bit for our furry friends. Any animals that do not manage to find a foster home this Christmas will receive special treats from us. Lottoland will also support the DSPCA Education Team as they reach out to over 150,000 children via schools and work experience programmes.
As an extra Christmas gift from Lottoland to the DSPCA, we have given them a €500 ticket for the Spanish Christmas Lottery ('El Gordo') which has a prize pool of €2.3 Billion. The draw takes place on the morning of Sunday December 22nd, so let's hope that our animal-loving partners get lucky this year and take home a big prize!
Festive Spirit
Lottoland's Irish Country Manager, Graham Ross, said: "We're delighted to partner with the DSPCA for the Christmas period and we're hoping our donation can bring some festive spirit to the many animals that won't be lucky enough to find a loving home as part of the Christmas Fostering Appeal.
The DSPCA do amazing work all year round and we look forward to continuing to support that through 2020, hopefully starting with a big win in Sunday's massive El Gordo Christmas Lottery."
If you want to help out, then pay a visit to the DSPCA website to find out more about fostering an animal this Christmas.
And don't forget that it's not too late for you to take part in the Spanish Christmas Lottery, with the world's largest prize pool up for grabs and thousands of prizes to be distributed. There is an excellent 1 in 7 chance of winning a prize, so try your luck today and you may be in for an even Happier Christmas this year!
---