Lotto Knowledge 14 January 2015
Europe's Favourite Lottery
Lottery Spotlight: EuroMillions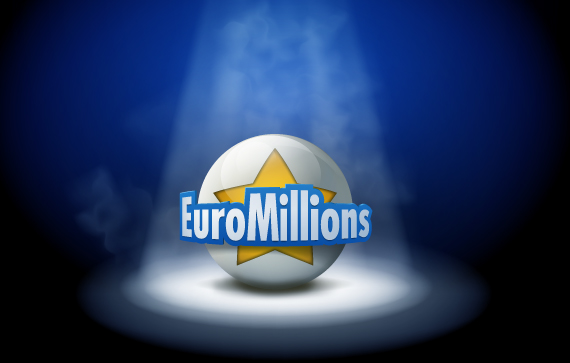 Overview
Most seasoned lotto players would tell you right off that EuroMillions is where the big money and best odds are. Ranked right after the big American lottery powerhouses Powerball and Mega Millions in terms of jackpot size, EuroMillions is the biggest regular game in Europe, played across some 9 participating nations and promising a minimum payout of €15 million. The maximum jackpot is currently capped at €190 million, a magic figure which has already transformed the lives of a couple of extra lucky winners since 2012. Indeed, Euromillions has literally changed the fortunes of thousands of people ever since the first draw was held in Paris, France in February 2004.
Launched by French Française des Jeux, Spain's Loterías y Apuestas del Estado and Britain's Camelot Group, EuroMillions was initially open only to the original 'Big Three', but it has grown into a truly trans-national pan-European lottery – one which can today be played from almost anywhere in the world, thanks to the internet.
Rules of Engagement
Tickets are priced at €2 for a line of 5 'main numbers' and 2 'Lucky Stars'. The 5 numbers are to be selected from a range starting from 1 to 50, while the Lucky Stars can be chosen from 1 to 11. The draw takes place on a bi-weekly basis, every Tuesday and Friday at 20:45 in Paris, and the results can be known at around 23:00 online.
The lottery can be played both via ticket playslips purchased at licensed retailers or online by players at least 18 years of age and subject to the lottery tax rules of their country. Online lottery operators also ensure that the lottery is available to residents of countries other than the original syndicate of France, Britain, Spain, Ireland, Austria, Belgium, Luxembourg, Portugal and Switzerland – provided that the lottery game is considered legal in their country and the player is of legal age. The prize money for overseas players would like-wise be subject to their own countries taxation laws, even while the prize itself is tax-free at source. So, if you are an overseas lottery enthusiast, you can still play Euromillions online. Modern technology sure can be vexing at times, but it also helps bring all the fun and excitement of Euromillions into to your home, irrespective of where you are and what time, weather and mobility restrictions you are bound by. Unfortunately the one exception to this is the United States where state laws currently prohibit American lotto players from buying tickets to overseas lottery draws.
Playing EuroMIllions online also presents a few other added advantages. You can purchase tickets even 30-40 mins prior to the draw, even while travelling abroad. You can get discounts for multiple lines and multiple plays with or without subscription. You can set filters to play on selected numbers on draws above specific jackpot amount, even refining it to whether you want to do just Tuesday draws or Friday draws or both. Plus, at Lottoland you benefit from our unique special features, like Double Jackpot and Number Shield, and can even let a number-generator select your 'lucky' numbers for you.
Odds of Winning: Can I really win EuroMillions?
Your chances of winning a EuroMillions top prize are not as hard as you might think. Out of the top 3 lotteries worldwide, the odds of hitting jackpot in a Euromillions has by far the best odds for your money. At the end of the day it's a low risk investment at just €2 per ticket. Let's face it there's not many things €2 can buy these days, and certainly nothing as potentially life-changing as this!
In fact, if you like playing the lottery just as a game and are happy even when you get a match for a couple of numbers, the odds are even better – a very achievable 1:23, which would quite make up for the ticket price for a couple of plays! The overall odds of winning any prize in the Euromillions are 1 in 13. Each week at Lottoland we get plenty of players winning anything from a few Euros to several hundred or even thousand Euros, so these prizes are certainly achievable with a little good fortune.
EuroMIllions has 13 different prize levels with the jackpot awarded to the players who are able to match all of the 5 regular numbers plus the 2 Lucky Stars correctly. The lowest levels are known to have the largest number of prize claimants, in thousands and even millions.
| | | | |
| --- | --- | --- | --- |
| Main Numbers | Lucky Stars | Probability of winning | Expected winnings (€) |
| 2 | 0 | 1 in 23 | €4 |
| 2 | 1 | 1 in 46 | €8 |
| 1 | 2 | 1 in 156 | €10 |
| 3 | 0 | 1 in 327 | €12 |
| 3 | 1 | 1 in 654 | €14 |
| 2 | 2 | 1 in 821 | €19 |
| 3 | 2 | 1 in 11,771 | €59 |
| 4 | 0 | 1 in 14,387 | €101 |
| 4 | 1 | 1 in 28,773 | €201 |
| 4 | 2 | 1 in 517,919 | €4,143 |
| 5 | 0 | 1 in 3,236,994 | €51,792 |
| 5 | 1 | 1 in 6,473,989 | €310,751 |
| 5 | 2 | 1 in 116,531,800 | Jackpot |
EuroMillions Comparison
How does EuroMillions stack up to other lotteries? Exceptionally well, giving players a perfect balance of big jackpots, high odds of winning and 13 levels of prizes.
EuroMillions vs. Irish National Lottery
Comparing EuroMillions to the National Lottery is admittedly a bit like comparing apples and oranges since the Lotto has much smaller jackpots and only caters to Irish players.
What the Lotto does have in its favour, when compared to EuroMillions, is better jackpot odds and higher amounts for the lower tier prizes; with €5 versus €4 and €26 versus €8 for the lowest and second-lowest prize tiers respectively.
Right now playing the Irish National Lottery is also cheaper, though just 50c cheaper, and rumours abound that PLI, the new operators of the Irish National Lottery, are considering increasing the price this year - perhaps not the best strategy considering the ongoing outrage over austerity, water charges and other price increases.
The highest Lotto jackpot to date is €18.9 million, whereas the maximum EuroMillions jackpot is over ten times that amount. So if the price of playing the Lotto does get put up it will make playing EuroMillions even more of a no-brainer.
EuroMillions vs. EuroJackpot
EuroJackpot is probably a better comparison for EuroMillions. EuroJackpot is EuroMillions' biggest direct competitor, having basically the same format but based in Europe and targeting strictly continental players. Both EuroMillions and EuroJackpot cost €2 to play and both have big draws on Friday evenings (EuroMillions also has a Tuesday draw).
Despite now being played in more countries and making leaps and bounds in closing the gap, EuroJackpot still isn't quite at the EuroMillions level. Most noticeably, its jackpots are much smaller with only a €90 million jackpot cap and with a €10 minimum pot there are weeks when you'd have much better odds playing the Irish Lotto for a similar payout! However, in general EuroJackpot does have better odds of winning than EuroMillions and some of its lower and mid level prizes are often bigger since they are decided by total ticket sales, rather than on a fixed amount like EuroMillions.
The advice we always give Lottoland players (and the beauty of playing with Lottoland) is to have a look each week, compare the current jackpots of both EuroMillions and EuroJackpot, and then choose the better of the two! Generally EuroMillions will offer larger jackpots than EuroJackpot though not always. If, of example, a big EuroMillions jackpot has been won after a large rollover, then the next EuroMillions jackpot will be lower. By playing EuroJackpot on those occassions you are getting a chance at bigger prizes at better odds than the majority of Irish players who play EuroMillions exclusively - giving you a serious edge!
Why we love Euromillions
To summarize, there are plenty of good reasons why EuroMillions is Europe's favourite lotto as well as our most popular lottery at Lottoland Ireland as it offers:
A perfect balance of huge jackpots and good odds of winning for €2.
13 levels of prizes, ranging from nice little windfalls to huge cash sums.
The opportunity to win that life-changing €190 million max jackpot
2 draws a week on Tuesday and Friday evenings mean double chances to win.
Top Tip: compare EuroMilllions to EuroJackpots at Lottoland each Friday and pick the best draw!
---