Lotto News 03 September 2021
Europe's Biggest Lottery
How to Win The EuroMillions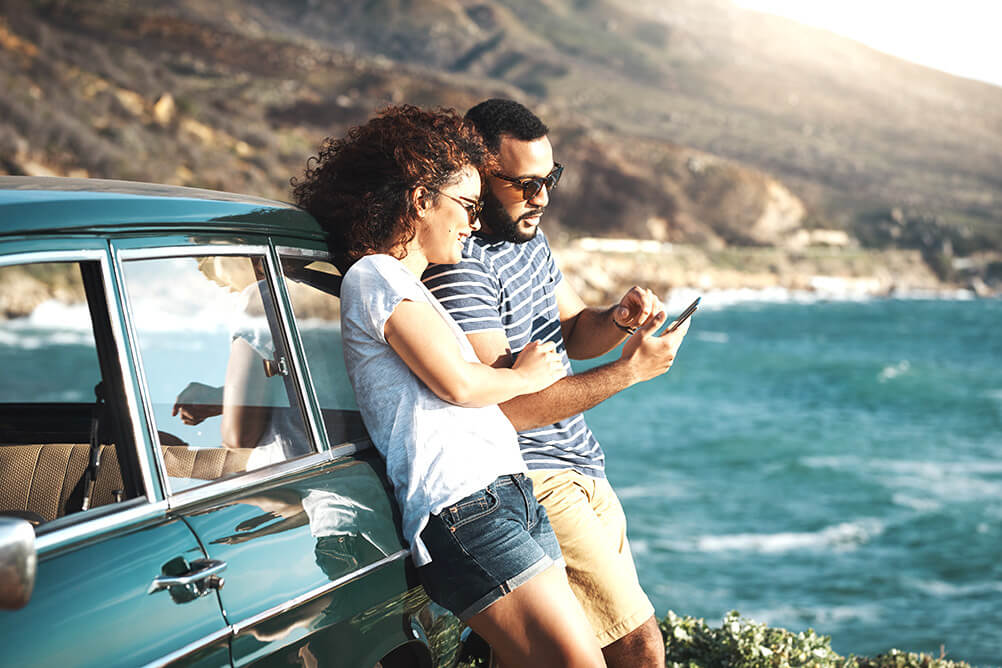 Table of Contents:
EUROMILLIONS - EUROPE'S BIGGEST LOTTERY
Launched on February 7, 2004, EuroMillions was initially only offered in France, Spain and the UK. By October 8, 2004, the draw was open to players in Austria, Belgium, Ireland, Luxembourg, Portugal and Switzerland, bringing the total numbers of participating countries to 9. It has since established itself as Europe's foremost lottery, this is due to its huge jackpots and the fact that the odds of winning the EuroMillions are equal to the Spanish, Swedish and German lottos, at 1 in 139,838,160. EuroMillions odds are also much more favourable than the Italian SuperEnalotto which has odds of 1 in 622,614,630.
The minimum jackpot is €17 million and can roll over to a cap of €220 million. The current record jackpot-win of €210 million was won by a ticket purchased in the German-speaking region of Switzerland in February 2021.
HOW MANY NUMBERS DO I NEED TO WIN THE EUROMILLIONS?
Tickets are priced at €2.50 a line, in order to win the EuroMillions jackpot you need to correctly pick 5 'main numbers' and 2 'Lucky Stars'. The 5 numbers are selected from 1 to 50 (5/50), while the Lucky Stars are chosen from 1 to 12 (2/12).
Apart from the jackpot, there are a whole host of other prizes to be won:
EUROMILLIONS ODDS & PRIZES
Main Numbers
Lucky Stars
Odds
Average Prize
5
2
1 in 139,838,160
Jackpot (€200 million cap)
5
1
1 in 6,991,908
€200,738
5
0
1 in 3,107,515
€20,851
4
2
1 in 621,503
€1,299
4
1
1 in 31,075
€120
3
2
1 in 14,125
€57
4
0
1 in 13,811
€39
2
2
1 in 985
€14
3
1
1 in 706
€11
3
0
1 in 314
€9
1
2
1 in 188
€7
2
1
1 in 49
€6
2
0
1 in 22
€4
TIPS HOW TO WIN EUROMILLIONS
Let's get down to the nitty-gritty and the question on everyone's mind, how to win the EuroMillions?

Sadly, there is no magic formula or secret to winning any lottery, if so, we'd all be millionaires! However, there are certain tips which could increase your chances of winning a prize.
Although every number has the same chance of winning, certain numbers appear more frequently than others, these are known as 'hot' numbers. The current 'hot' EuroMillions numbers are: 20, 23, 27, 5, 15 + 2 & 3. Numbers that are overdue are known as 'cold' numbers. The current EuroMillions 'cold' numbers are 4, 28, 43, 18, 15 + 1 & 3. Some lotto players like to choose a mix of hot and cold numbers.
However, rather than putting careful thought into which numbers to pick, the soundest advice is on which numbers not to pick! The following numbers should be avoided:
Previous winning number combinations – the chance of the same combination of numbers winning the EuroMillions twice is once every 1,344,598 years!
Five consecutive numbers – A surprising amount of people choose combinations such as 1,2,3,4,5 + 1,2. Whilst the odds of these numbers appearing is the same as any others, it is an extremely rare occurrence in any lottery. Furthermore, as many people choose these combinations, you would be sharing your prize with many others.
Pattern betting – This is a very popular way to choose numbers. People like to mark their numbers off in a straight line, either across, vertically or even diagonally. Because of this, in the case you were to win, you'd have to share with possibly thousands of other winners.
Calendar numbers – This is perhaps the most common way that people choose their numbers, based on dates such as anniversaries and birthdays. Thus, the most common numbers chosen are 1 to 31 which means that you would be likely to share your prize. Plus, EuroMillions has 50 numbers to choose from so you are neglecting 19 other numbers which are likely to appear. If you feel that you would like to play numbers that have a sentimental meaning to you, it would be worth also including some larger numbers.
Numbers with the same last digits - such as 2-12-22-32, almost 90% of all draws are numbers with no more than one repeated last digit.
Numbers multiples – Such as 5-10-15-20 and numbers from one group such as all teens, all 20s etc.
When it comes to which numbers to pick for the EuroMillions, the best advice is to choose a mix of odd and even numbers as well as a mix of high and low numbers. All odd or all even numbers are drawn less than 3% of the time whilst a mix of 3 high and 2 low, or 2 low and 3 high numbers occurs 68% of the time. Low numbers being 1 to 25 and high being 26 to 50.
ODDS OF WINNING: CAN I REALLY WIN THE EUROMILLIONS?
The odds of winning the EuroMillions are significantly higher than the odds for the world's two biggest lotteries, the U.S. Powerball and Mega Millions, whose odds of winning are 1 in 292,201,338 and 1 in 302,573,350 respectively.
€2.50 a ticket is a low-risk investment for the chance to win a minimum of €17 million, as long as you gamble responsibly. You have a 1 in 13 chance of winning any prize so there is a good chance you'll get your money back at the very least!
HOW TO PARTICIPATE
The EuroMillions draw takes place on a bi-weekly basis, every Tuesday and Friday evening in Paris, with the results published around 20:45 UTC.
You no longer need to buy a physical ticket in order to be in win a chance to win the EuroMillions jackpot and the good news is that you can take part even if you are outside the 9 countries where EuroMillions tickets are sold.
Lottoland gives you the chance to bet on the EuroMillions with Millionaire. Rather than entering the official draw, you will be placing a wager on the outcome of the jackpot numbers. If you win, you will win the same prize (or possibly more), the odds are the same and so is the number format. Furthermore, Lottoland's Millionaire betting experience offers fantastic exclusive features such as DoubleJackpot (win double the jackpot amount), NumberShield (block anyone else from choosing the same numbers as you), Last Minute Tickets and Magic Million (an extra chance to win €1 million for just €0.50 extra).
SYNDICATES
1 in 5 lotto jackpots around the world are won by syndicates. Syndicates are groups of individuals who buy multiple tickets and put them into a pool in order to play together and increase their chances of a win. In March 2019, a large family syndicate (reportedly 49 members) from Naul, County Dublin, won €175.4 million on the EuroMillions.
In March 2020, a huge 295-member syndicate from Cavan won a €256,142 prize on the EuroMillions, amounting to €868.27 each. Fortunately, you don't need to go out yourself and find nearly 300 people to join a syndicate with as Lottoland offers syndicate bets which you can take part in from the comfort of your own home.
Of course, we shouldn't forget about the syndicate of 16 workers from Dan Morrissey & Co. concrete and quarry firm in Bennekerry, Co. Carlow, who won the current Irish Lotto jackpot of €18.9 million in 2008. Speaking of the Irish Lotto, let's see how it stacks up the EuroMillions and its rival EuroJackpot.
EUROMILLIONS COMPARISON
EUROMILLIONS COMPARISON
Lottery
Numbers to Win
Jackpot Odds
Record Jackpot
EuroMillions
5/50 + 2/12
1 in 139,838,160
€210 million
EuroJackpot
5/50 + 2/10
1 in 95,344,200
€90 million
Irish Lotto
6/47
1 in 10,737,573
€18.9 million

EuroMillions may be Europe's biggest lottery as its jackpots are unrivalled, but EuroJackpot is not far off and is also a very popular lottery. Eurojackpot was launched in 2012 and there are 18 participating countries. EuroJackpot odds are more favourable than EuroMillions and therefore payouts are more frequent, meaning the jackpot is unlikely to keep on rolling to reach the amounts of the EuroMillions. Nevertheless, €90 million would be more than enough for most!*Minimum bet is 2 lines
Irish Lotto jackpots are much smaller than EuroMillions and EuroJackpot but the odds are much more favourable. Tickets cost €2 a line but you need to play at least 2 lines to participate unless you bet on the Irish Lotto with Lottoland for only €2. With some of the best odds in Europe plus a minimum jackpot of €2 million, it's worth a go!
THINK POSITIVE!
There is no way to guarantee to win the lottery but as we have shown, there are certain things which you can do to give yourself a better chance.
There's no use scoffing at someone who's just won the lottery if you haven't even gone out of the way to play yourself. Even if the person who won did not think they'd win, they still brought in on themselves to buy the ticket. On the other hand, it would not be wise to go through life just waiting to win the lottery or convincing yourself that you are going to win and basing your life decisions on that.
However, if you go through life with a positive mindset and keep positive when you play the lottery, you just might be able to attract those good vibrations. Although, it would be worth bearing in mind the tips on how to win the EuroMillions which we have divulged in this article.
WHY WE LOVE EUROMILLIONS
In summary, there are several reasons why EuroMillions is Europe's biggest lotto as well as Lottoland Ireland's most popular lottery:
1. The perfect balance of huge jackpots and decent odds of winning any prize, for only €2.50.
2. 13 prize levels, which range from nice windfalls to huge upper tier prizes.
3. The opportunity to win a life-changing €220 million max jackpot.
4. 2 draws a week, on Tuesday and Friday evenings, meaning double the chance of winning.
5. Top Tip: Compare Lottoland's Millionaire! to EuroJackpot and pick the best draw!
Last Updated: September 2021
---