Lotto News 10 February 2022
What is the probability of winning the Irish Lotto?
What are the odds of winning the Irish Lotto?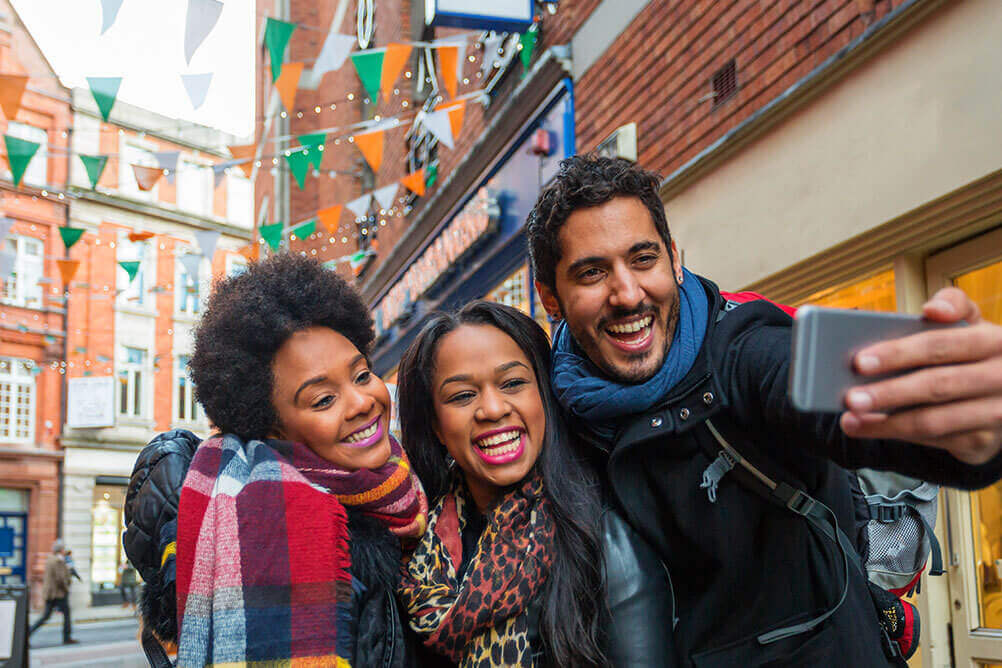 Table of contents:
WHAT ARE THE ODDS OF WINNING THE IRISH LOTTO?
The current odds of winning the Irish Lotto jackpot are very reasonable with 1 in 10.7 million compared to the official EuroMillions whose odds are 1 in 139.8 million. Moreover, there are different prize tiers available and the probability of winning the seventh prize (matching 3 numbers) is as high as 1 in 54. In Ireland itself, the Irish lotto is the lottery with the best prize odds.
As we already mentioned, the Irish lotto odds are not only good for the first prize, the jackpot, but also for the other seven prize tiers available. In the table below you will find the winning odds depending on how many numbers you match. Plus, the returns for each category. It is outstanding to see the big chances of winning any prize which are 1 in 29. Therefore, the cost of the bet being just €2 gives you many opportunities to get at least, your money back!
Irish Lotto Odds
Prize Category
Winning Odds
Jackpot (6 numbers)
1 in 10,737,573
5 numbers + bonus
1 in 1,789,596
5 numbers
1 in 44,740
4 numbers + bonus
1 in 17,896
4 numbers
1 in 918
3 numbers + bonus
1 in 688
3 numbers
1 in 54
2 numbers + bonus
1 in 72
IRISH LOTTO PLUS 1 ODDS & PLUS 2 ODDS
Irish Lotto Plus 1 and Plus 2 are additional games that complement the Irish Lotto and give you the chance to win some fantastic extra prizes. Here are the odds for Irish Lotto Plus 1.
Lotto Plus 1 ODDS
Prize Category
Winning Odds
Estimated Returns
6 Numbers
1 in 10,737,573
€1 Million
5 Numbers plus Bonus
1 in 1,789,596
€5,000
5 Numbers
1 in 44,740
€500
4 Numbers plus Bonus
1 in 17,896
€50
4 Numbers
1 in 918
€20
3 Numbers plus Bonus
1 in 688
€10
3 Numbers
1 in 54
€3
2 Numbers plus Bonus
1 in 72
€2
Once you have chosen your numbers for the main Irish Lotto draw, those same numbers can be entered into the Lotto Plus 1 draw for an extra €1 per line.
In order to win the top prize of €1 million, six numbers from the main draw must be matched. Despite the extra cost, Lotto Plus 1 gives you the chance to win one of eight guaranteed prizes. Unlike the main Irish Lotto, there are no rollovers in Lotto Plus 1.
Lotto Plus 1 draws take place twice a week, on Wednesday and Saturday night after the main Irish Lotto draw.

Irish Lotto Plus 2 works the same as Lotto Plus 1, for just an extra €1 you get the chance to win additional prizes, the top prize is €250,000. The odds for Irish Lotto Plus 2 are the same as the Irish Lotto and Irish Lotto Plus 1.
Lotto Plus 2 Odds
Prize Category
Winning Odds
Estimated Returns
6 Numbers
1 in 10,737,573
€250,000
5 Numbers plus Bonus
1 in 1,789,596
€2,500
5 Numbers
1 in 44,740
€250
4 Numbers plus Bonus
1 in 17,896
€25
4 Numbers
1 in 918
€10
3 Numbers plus Bonus
1 in 688
€5
3 Numbers
1 in 54
€3
2 Numbers plus Bonus
1 in 72
€2
Even though the prizes for Lotto Plus 2 are smaller, at least you are getting another chance to win something and an extra €250,000 always comes in handy!
IRISH LOTTO ODDS: HISTORY OF FORMAT CHANGES
The Irish Lotto launched in 1988 with a 6/36 format – players picked six numbers from a range of one to 36, giving jackpot odds of 1 in 1,947,792. Today, those odds would be considered exceptionally good, but given the population of Ireland itself was only around 3.5 million, they would have been astronomically high.
They weren't high enough though, as in 1992, a Polish-Irish accountant based in Dublin, correctly calculated exactly how high the jackpot needed to be, and how many tickets he and his syndicate needed to buy in order to guarantee a win. This made the organizers change the format and increase the odds to prevent this from happening again.
The Irish Lotto has seen a total of four format changes over the years (plus several price increases). The most recent of which, in 2015, took place ahead of the September 3rd draw – roughly a year after the lottery's privatization. See in the table below, how the format and odds changed throughout the years.
Irish Lotto Format Changes
Year
Format
Odds
1988
6/36
1:1,947,792
1992
6/39
1:3,262,623
1994
6/42
1:5,245,786
2006
6/45
1:8,145,060
2015
6/47
1:10,737,573
IRISH LOTTO RECORD JACKPOT
An unprecedented seven month jackpot drought finally ended on Saturday 15th of January when the biggest ever Irish lotto jackpot, €19 million, was won in Castlebar, County Mayo, a small town with a population of around 12,000. Castlebar had already claimed the title of "Luckiest Town in Europe" due to three previous huge EuroMillions wins since 2014. The combined jackpot wins add up to an unbelievable sum of over €80 million. Castlebar's population is just over 12,000.
The incredible run of rollovers began on Saturday 12th of June. The previous draw had been held on June 9th, 2021, when a jackpot of €2 million was won. By Saturday 2nd of October, the Irish lottery jackpot had hit its cap of €19 million, where it remained until January 2022.
The situation caused quite a stir in the press, attracting much public attention and also that of members of the Irish parliament. Fine Gael TD Bernard Durkan remarked that the chances of winning the Irish lotto "seem so remote that punters must be thinking Shergar would have a better chance at winning Squid Game" and called for "a bit of reassurance" in the form of a "full investigation and audit" in order to "restore people's faith".
Under this pressure, Premier Lotteries Ireland, the operator the Irish National Lottery, requested a change to the rules to enable a "must-win" draw, which was eventually granted by Carol Boate, the lottery regulator.
Under the "must-win" rule, if the jackpot not be won, the full prize amount would flow down to the winner (or winners) of the following prize tier.
Future Irish lottery jackpots will now be capped for a maximum of five draws, after which a "must-win" draw will take place.
As it happened, the €19 million Irish lottery jackpot was won by a single ticket which matched all 6 numbers, meaning the "must-win" rule did not need to be enforced.
The winning numbers were 02,09,16,30,37 and 40.
WHAT MATHEMATICIANS SAY ABOUT THE IRISH LOTTO ODDS
Despite the alarm caused by such a long run of rollovers, the chances of this happening are not as slim as they may seem.
Dr Michael Cronin of University College Cork claims that a barren spell of this length has around a 1 in 32/33 chance of occuring.
Dr Cronin also pointed out that the "must-win" greatly reduces the odds for a winner to be produced.
Even though the odds to win the Irish lottery are 1 in 10.7 million, in order to play you must pick at least two lines, meaning that every ticket holder has a 1 in 5.3 million chance to win. These odds are further decreased to just 1 in 900,000 if you take into consideration that the winner could be the one to match five numbers plus the bonus. These are similar odds to when the lottery was first launched in Ireland as a 36-number game back in 1987.
Dr Cronin added that it would be "ironic" if someone where to match all six numbers for the jackpot on the night of the "must-win" draw. Which is exactly what happened. Although, the chances of someone winning were greatly increased due to the sheer numbers of tickets sold.
"The more people playing, the more likely it is to be won", were the wise words of mathematician Eamon Toland, who assured that the lottery was no more likely to be won just because it had rolled over many times.
This can be likened to gambler's fallacy, the false assumption that past independent events have an effect on future outcomes. A famous example of this occured in 1913 at the Monte Carlo Casino when the ball fell on black 26 times in a row during a game of roulette, costing gamblers millions of francs.
Mr Toland explained that the biggest factor in the rollovers, which was done deliberately and made a "massive difference", was the impact of the introduction of two new balls to the draw in 2015 from 45 to 47. This raised the odds from 1 in 8.1 million to 10.7 million, an increase of more than a quater.

Mr Toland emphasized that "there is nothing that players can do to increase their odds of winning" but "they can decrease their chances of sharing the jackpot" by not picking numbers in patterns and avoiding birthdays or special dates. If you pick a birthday you are limiting yourself to the numbers 1 to 31, meaning that there is a much greater chance that someone else will pick those numbers.

Mr Toland studied Physics, Maths & Computers at NUI Galway & Queens University Belfast and now runs an online maths tutoring company.
THE ODDS OF WINNING THE IRISH LOTTO VS EUROMILLIONS
The odds of winning the Irish Lotto jackpot (matching the 6 numbers) are 1 in 10,737,573. Instead, the official EuroMillions, being one of the most popular lotteries, has odds of 1 in 139,838,160. Which is a significant difference! However, we remind you that Lottoland offers the same odds with the Millionaire lottery.
Irish Lotto ODDS vs EuroMillions ODDS
Lottery
Jackpot Odds
win any prize
recover TICKET price
Irish Lotto
1:10,737,573
1:29
1:72 (match 2 numbers + bonus)
EuroMillions
1:139,838,160
1:23
1:22 (match 2 numbers)
WHICH LOTTO HAS THE BEST ODDS IN IRELAND?
Despite these format changes the Irish Lotto continues to have some of the best lottery odds available, ranking second for best odds compared to some of the other popular lotteries.
Find below a breakdown of lotteries with the best odds in Ireland and their price. You can now play all these lotteries from the commodity of your house at lottoland.ie.
Lottery Jackpot Odds
Rank
Lottery
Jackpot Odds
Base Price
1
MINI Lotto
1 : 850,668
€0.50
2
Irish Lotto
1 : 10,737,573
€2.00
3
EuroJackpot
1 : 95,344,200
€2.50
4
EuroMillions
1 : 139,838,160
€2.50
5
PowerBall
1 : 292,201,338
€3.50
6
MegaMillions
1 : 302,575,350
€3.50
MAY THE ODDS BE IN YOUR FAVOUR!
As you already know by now, the odds of the Irish lotto are remarkably good compared to other big popular lotteries such as EuroJackpot and EuroMillions. Not only will your chances of winning increase with this lottery but you will also bet, knowing that 1 in 29 times you will at least, get your money back!
Are you more aware of this lottery's high odds now? In that case, you can try your luck on this week's Irish Lotto jackpot!
Sources:
irishmirror.ie/news/irish-news/ireland-lotto-mathematician-gives-tip-25437937
irishexaminer.com/news/arid-40785357.html
irishtimes.com/news/ireland/irish-news/castlebar-s-status-as-the-luckiest-town-in-europe-continues-with-lotto-win-1.4778438
bbc.com/news/world-europe-59347304
Last Updated: 10th February 2022
---