Lotto News 25 February 2022
International Women's Day Quotes
Happy Women's Day! Quotes, History and Facts for 8th March!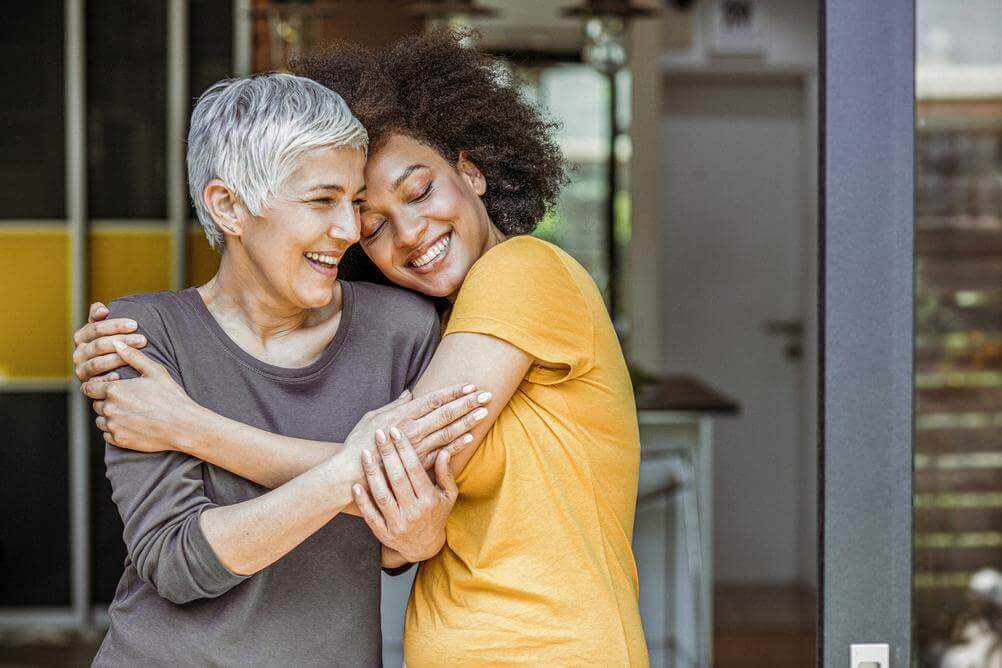 Women are decisive, they are fighters, they are dedicated and they are essential. However, despite incredible technological and educational advances in many parts of the globe, no country has yet achieved gender equality. Not all women have access to the same job opportunities as men, and many still experience gender-based violence. That's why International Women's Day is so important! It's a time to reflect on the progress made, fight for change, and celebrate the courage and determination of all women!
Let's make 2022 even better for women and girls across the planet! Whether they are engineers, doctors, teachers, students, mothers or housewives. With their strength, courage and determination, women overcome social obstacles on a daily basis, that's why it's so important to celebrate them!
INTERNATIONAL WOMEN'S DAY 2022
INTERNATIONAL WOMEN'S DAY QUOTES
Take inspiration from some of the most influential women in history with these strong women quotes.
Share these inspirational Happy Women's Day quotes with your friends and family, perhaps post them on social media to share the positive message and inspire other women to be strong!
INTERNATIONAL WOMAN'S DAY QUOTES
"Well-behaved women rarely make history." - Eleanor Roosevelt
"We realise the importance of our voice when we are silenced." - Malala Yousafzai
"Above all, be the heroine of your life. Not the victim." - Nora Ephron
"Women are already strong. It's about changing the way the world perceives that strength." – G.D. Anderson
"Strong women don't have 'attitudes', we have standards." - Marilyn Monroe/td>
"I do not wish women to have power over men; but over themselves." – Mary Shelley
"Every woman's success should be an inspiration to another. We're strongest when we cheer each other on." – Serena Williams
"Women have discovered that they cannot rely on men's chivalry to give them justice." – Helen Keller
"A woman with a voice is, by definition, a strong woman. But the search to find that voice can be remarkably difficult." - Melinda Gates
"The most alluring thing a woman can have is confidence." – Beyoncé
"I don't get my inspiration from books or a painting. I get it from the women I meet." – Carolina Herrera
"If there's a book that you want to read, but it hasn't been written yet, then you must write it." – Toni Morrison
"A lot of people are afraid to say what they want. That's why they don't get what they want." - Madonna
"A woman is like a tea bag – you never know how strong she is until she gets into hot water." – Eleanor Roosevelt
"The most common way people give up their power is by thinking they don't have any." – Alice Walker
"I believe in being strong when everything seems to be going wrong." – Audrey Hepburn
"One is not born a woman, one becomes one." - Simone de Beauvoir
"Life is tough, my darling, but so are you." - Stephanie Bennett-Henry
"Always be a first-rate version of yourself instead of a second-rate version of somebody else." - Judy Garland
"Think like a queen. A queen is not afraid to fail. Failure is another stepping-stone to greatness." - Oprah
WHAT IS INTERNATIONAL WOMEN'S DAY?
International Women's Day is a celebration of women's social, political and economic achievements over the years, adopted by the United Nations (UN) and, consequently, by several countries.
It's a day to celebrate the courage, strength and struggle of women for gender equality. To celebrate their influence in various sectors, be they educational, technological, financial, or scientific. Women's participation and leadership in all areas of life drive the world's progress!
HOW DID INTERNATIONAL WOMEN'S DAY BEGIN?
Several events led to the creation of a special day for women. Historians claim that IWD arose primarily out of efforts in the early 20th century, when the first debates regarding oppression, inequality and women's rights began. This was the time of the great expansion of the industrialised world, which saw the rise of radical ideologies.
The first National Women's Day was observed in the United States on 28th February, 1909. The event promoted by the Socialist Party of America took place on a Sunday to allow working women to participate in various events in New York City. These women protested against harsh working conditions and they demanded female emancipation along with socialist and suffragist causes (the right to vote without distinction of class, race, sex, colour or origin).
The following year, in 1910, an international conference of working women was held in Copenhagen, Denmark. It was there that the idea of​​ an official international date to celebrate achievements and reaffirm women's rights was proposed by Clara Zetkin, leader of the Women's Office of the Social Democratic Party of Germany. The idea gained traction in Europe, and on 19th March, 1911, the first international celebration of Women's Day was held, attracting over 1 million people to rallies around the world.
With the outbreak of the First World War in 1914, most attempts at social reform came to a halt, but women continued to fight.
In Petrograd (now Saint Petersburg), Russia, on March 8, 1917 (February 23 in the Julian calendar), a large demonstration of over 90,000 women and men led by feminist Aleksandra Mikhaylovna Kollontay took to the streets to protest food shortages, poor living conditions and the consequences of the First World War. The movement that took place under the slogan "Bread and Peace", triggered a series of events that helped to give rise to the Russian Revolution of 1917, leading to the abdication of Tsar Nicholas II. The provisional government formed, which then went on to become the first government of great power to grant women the right to vote.
IWD was only recognized by the United Nations in 1975, and in December 1977 the UN General Assembly adopted a resolution proclaiming the United Nations Day for Women's Rights and World Peace to be observed by its Member States.
WHEN IS INTERNATIONAL WOMEN'S DAY?
In 1975, the United Nations general assembly began to celebrate March 8th as IWD. Since then, the date has been celebrated in more than 100 countries, and in 27 of them it is a national holiday.
IWD continues to serve as a milestone in raising awareness and fighting for gender inequalities in all societies. As part of these efforts, there are a number of other equally significant dates. See some of them below:
OTHER IMPORTANT DATES
IN THE STRUGGLE FOR EQUALITY
11/02
International Day of Women and Girls in Science
28/05
International Day of Action for Women's Health
23/06
International Day of Women in Engineering
25/07
International Day of Afro-Latin, Afro-Caribbean and Diaspora Women
26/08
Women's Equality Day
15/10
International Day of Rural Women
25/11
International Day for the Elimination of Violence Against Women
FACTS ABOUT INTERNATIONAL WOMEN'S DAY
Did you know that there are special colours for IWD? The three colours are purple, green and white. Purple signifying justice and dignity, green signifying hope and white, albeit controversial, signifying purity. The colours originated from the Women's Social and Political Union (WSPU) in the UK in the year 1908 and they are still a cause of inspiration to this day.
As for the theme? Did you know that there is a topic of debate for IWD suggested by the United Nations annually? In 2022, the theme will be "gender equality today for a sustainable tomorrow", recognizing the contribution of female strength, leading initiatives in response to climate change around the world, with the aim of building a more sustainable future.
Among the projects for IWD 2022 is the #BreakTheBias campaign, which fights for gender equality, a world free of prejudice, stereotypes and discrimination.
To follow these and other campaigns dedicated to IWD, just follow the hashtags #WomensDay, #InternationalWomensDay, #IWD2022, #BreaktheBias, #SeeHer #EmpowerHer and #CelebratingWoman, on Twitter or Instagram.
For more interesting facts about IWD, check out the infographic below:
THE MOST POWERFUL WOMEN IN THE WORLD
Whether in politics, philosophy, economics, science, the arts or activism, countless women have shaped the world we live in today. Among the historical figures we can highlight is Harriet Tubman, a prominent voice in the abolitionist movement. Equally important was Frida Kahlo, the Mexican artist who shaped contemporary art, bringing personality and politics to the self-portrait. Cleopatra, the last pharaoh of the Ptolemaic Dynasty (Egypt), who was known for her great intelligence and economic advances.
The latest Forbes list of the 100 Most Powerful Women of 2021 highlights MacKenzie Scott as the first in the ranking. The philanthropist, author and owner of 4% of the shares of the company Amazon signed the "Giving Pledge" in 2019 - an agreement pledging to donate during the course of her life, at least half of her wealth of $53 billion (€47 billion*). As of June 2021, it has donated $2.74 billion (€2.4 billion*) to 286 groups. In 2020, it gave another $5.8 billion (€5.1 billion*) to around 500 NPOs and NGOs.
Taking second place on the Forbes list is Kamala Harris, the first woman, first African American and first South Asian American, to become Vice President of the United States. Close behind is Christine Lagarde, the first woman to head the European Central Bank, a position which she has held since 1st November, 2019.
If we only consider the total accumulated fortune, Forbes highlights among the powerful women of the world, Francoise Bettencourt, with her net worth of $73.6 billion (€64.9 billion*) and Alice Walton, with her wealth of $61.8 billion (€54.5 billion*).
THE LUCKIEST WOMEN IN THE WORLD
As lottery enthusiasts, here at Lottoland we couldn't help but investigate and celebrate the luckiest women in the world.
Among them is lotto legend Joan R. Ginther, who won the lottery an unbelievable four times! A maths professor and graduate in Statistics at Stanford University, Ginther allegedly discovered an algorithm to "calculate" the winning numbers. Ginther secured her first win in 1993, when she won $5.4 million (€4.8 million*). Her next prize came in 2006, when she won $2 million (€1.8 million*) on a scratch card. In 2008, she secured another $3 million (€2.7 million*). Lastly, in 2010, Ginther won an incredible $10 million (€8.9 million*), raising her total lottery winnings to a whopping $20.4 million (€18.3 million*). All her tickets were purchased in Texas and two were purchased at the same shop.
Another big winner was Michelle Shuffler, who won two incredible prizes in the same day: $10 million (€8.9 million*) and $1 million (€896,000*)!
Zatera Spencer won three super prizes within 30 days: two of $1 million (€896,000* each) and another of $50,000 (€44,800)!
That's not all! Lottoland player Christina won a mind-blowing €90 million! This is recorded in the Guinness World Records as the biggest online gambling pay-out!
THE WOMEN OF LOTTOLAND
A global network connects women around the world. From family businesses to big companies, government activities and networking events, there are many global corporations which support women. Lottoland is among them, seeking to guarantee an equal workspace and participating in campaigns and projects in favour of female empowerment.
47% of our jobs belong to women of 28 different nationalities. Of these, 32% hold strategic leadership positions, with 3 directors and 20 managers.
And among our customer base, 34% are also women, playing and winning big prizes with Millionaire, Irish Lotto, PowerBall, MegaMillions and EuroJackpot.
HAPPY INTERNATIONAL WOMEN'S DAY!
In the fight for gender equality, unity is fundamental. Women and men united generate an essential support network to break taboos, challenge standards, promote debate and create a better future.
Join yourself and make a difference! Support, celebrate and reward women's achievements every day. Your support today can create a ripple effect for a fairer, safer, and more rewarding tomorrow for all of us.
We here at the Lottoland Team wish a Happy International Women's Day to all women and to the "Lottolanders" who form part of it. Without you, the lottery world would certainly not be so rich, interesting, and fun.
Success always! We'll be cheering you on!

*Amounts show in EUROS are according to the exchange rate at the time of writing
---