Lotto News 27 August 2021
When Irish Eyes Are Smiling
Biggest Irish EuroMillions Winners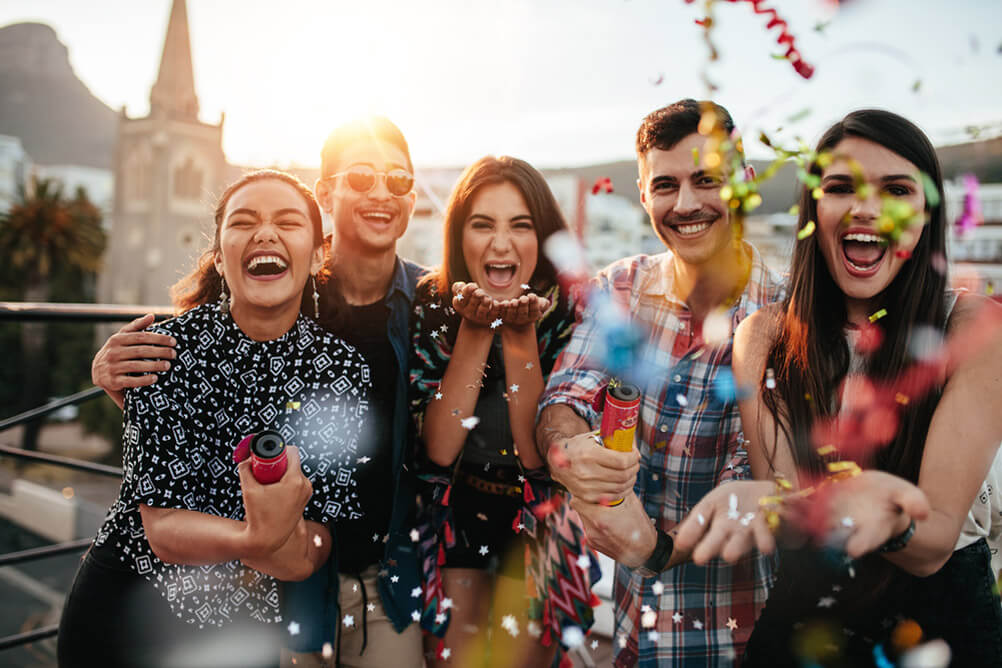 Table of Contents:
On July 21st 2020, an online player from Leinster became the 16th Irish EuroMillions jackpot winner. The jackpot of €49.5 million was Ireland's sixth-biggest jackpot win since the game began in 2004, it was also the second jackpot to be won in Ireland in the year 2020, the other being the €17 million won in Castlebar, Co.Mayo.
Irish players also have the advantage of being able to play EuroMillions Plus, which is Exclusive to Ireland and offers the additional chance to being able to win up to €500,00 using the same numbers you played for the main EuroMillions draw. EuroMillions Plus draws are held shortly after the main draw, with 5 numbers drawn from a pool of 50, therefore increasing your odds of winning.
THE TOP 5 BIGGEST IRISH EUROMILLIONS WINNERS
Below is a list of the Top 5 EuroMillions Jackpots, it is interesting to note how Dolores McNamara's €115 million win in 2005 held out as the biggest win in Ireland for 14 years. Numbers 1,8,3 and 5 have appeared 3 times in the top 5 jackpots whilst 19,7 and 4 have appeared twice.
Top 5 Irish Euromillions Jackpots
Date
Place of Ticket Purchase
Jackpot
Winning Numbers
19/02/2019
Naul, Co.Dublin
€175 million
1,8,18,19,39 + 7 & 9
29/07/2005
Limerick
€115 million
3,19,26,49,50 + 4 & 5
25/06/2013
Limburg (Belgium) & Beaumont, Dublin
€93 million
4,5,13,27,35 + 1 & 2
24/01/2017
Lusk, Co.Dublin
€88 million
1,5,7,17,23 + 3 & 8
19/10/2014
Ballybrack, Dublin
€86 million
6,8,34,38,48 + 3 & 9
1) €175 million - Family Syndicate, Naul
Playing the lottery as part of a syndicate has its advantages and what better way to play as a syndicate than with your own family? This lottery strategy paid off for a large family from Naul, North Dublin, who won an astonishing €175 million on the 29th of February 2019. The winning family chose to remain anonymous, although it is known that the winning ticket was sold at Reilly's Daybreak which is only 500 metres from the family's home, according to their spokesperson Gerry Brown. Members of the local community remained tight-lipped about the family's identity and despite their millions, the family does not plan to move out of Naul, as Brown asks, 'if you're happy there why would you go anywhere you don't even know?'. The ticket had been kept in an Argos catalogue for safekeeping. Following the win, Brown said the family were getting independent legal and financial advice.
2) €115 million – Dolores McNamara, Limerick
Dolores McNamara found herself in the right place for a celebration party when she won €115 million in 2005, although not the ideal place to be for those wishing to remain anonymous or with little self-control. This place was her local pub, the Track Bar in Garryowen. After she gave her ticket to a friend to check, she downed a brandy then broke into tears. The drinks began to flow and champagne was popped whilst Dolores celebrated with her friends. Dolores bought Lough Derg Hall, an estate in Ogonnolloe, near Killaloe, set on 38 acres including a coach house. She also bought houses for her children.
The former part-time cleaner has stayed out of the limelight, only speaking to the media once since her win when she spoke to the Limerick Leader. She says she only went to the shop to top-up her phone and the purchase of her ticket was a 'spur of the moment decision'. Her husband Adrian, a former bricklayer, passed away in April 2021. He had a passion for horse racing and owned a few horses. A friend of the couple claimed he didn't let the money change him and he had always been a hard worker. Apart from Lough Derg Hall, the couple also owned holiday homes in Spain and Turkey.
3) €93 million – Anonymous, Beaumont
On 7th June 2013, a EuroMillions Superdraw took place for €100 million. A Superdraw is a draw that guarantees at least €100 million even if the preceding jackpot prize is rolling to the next draw or not. These 'Super Jackpots' (also known as Megadraws) are made possible by the EuroMillions Reserve Fund. This Reserve Fund is built up by taking a percentage of the Common Prize Fund from every EuroMillions draw.
As nobody claimed the prize, the jackpot was rolled over for five successive draws to reach €187 million, which was won on the 25th of June. The prize was shared between two tickets which took home €93.9 million each. One ticket was purchased in Limburg, Belgium and the other was sold at a Mace shop on Shantalla Road in Beaumont, on Dublin's Northside.
The shop won €25,000 on commission. Shop owner Susan Barry claimed to have no idea who the mystery winner was but the National Lottery issued a brief comment from the winner, who said, 'I'm absolutely thrilled. Dreams do come true! The news is still sinking in so for the moment I'd like to keep the win private...I'm looking forward to thinking about all the opportunities that are now open to me. It's a really exciting time!'
4) €88 million – Work Syndicate, Lusk
The small town of Lusk became the town of luck in January 2017 when a work syndicate from Dublin won €88 million. The ticket was sold at the Applegreen Motorway Services station on the M1 Northbound, sparking the sale of hundreds of extra tickets a day at the service station. A spokesperson for the anonymous syndicate said holidays were on the agenda and the winners were looking forward to their financial freedom and paying off 'bills, mortgages, loans and whatnot'. They would be celebrating by having a 'quiet party with family and friends' and would not be 'getting carried away' with their win, with plans to 'return to normal everyday life as soon as possible'.
5) €86 million – Syndicate, Ballybrack
It was the Southside of Dublin's turn to hit the jackpot in September 2014 when another syndicate won €86 million. The 16 staff of Centra in Ballybrack were overjoyed to be receiving a bonus of around €1,000 each after tax for the win along with a big staff party to celebrate. The winning ticket was purchased as a €6 Quick Pick and David Whelan, owner of the Centra store, believed the winners were most likely to be local and the store did not receive much passing trade.
As we can see from the following map, EuroMillions jackpots in Ireland tend to be concentrated around the Dublin area, which is not surprising given that Dublin accounts for 28% of Ireland's total population.
GENEROUS WINNERS
Since we are on the subject of the biggest EuroMillions winners of all time, it is worth mentioning the case of Patrick and Francis Connolly from Moira, Co Down. Their win was actually the second biggest EuroMillions win on the island of Ireland, the couple won £114.9 million as they played via the UK (€129.6 million at the time of their win). The draw took place on New Year's Day, 2019 and the humble couple celebrated with a cup of tea.
The first thing that they did was to draw up a list of 50 relations, friends and neighbours who they took care of by paying for mortgages, buying homes and securing their futures. The couple moved out of their rented terrace house in Moira and settled in Hartlepool where their daughters were living, moving into a 5-bedroom bungalow, a far cry from the offers of castles and stately homes that estate agents had bombarded the couple with.
The Connolly's have rejected the flash lifestyle, dedicating themselves to philanthropy, 'I'm never going to be part of the jet-set' said Francis, 'I've had more joy from changing lives than buying jewellery' she affirmed. Some of the ways that the couple have changed lives include giving away hundreds of tablets, laptops and wifi dongles to young carers, schoolchildren and care home residents. They have also donated clothes, pyjamas and toiletries for residents of care homes and the destitute, including refugees and asylum seekers. The couple have founded two charities, one in Northern Ireland and the other in County Durham, UK. During the height of the coronavirus pandemic, they bought sowing machines to produce personal protective equipment (PPE).
With regards to their generosity, Frances, originally from Glebe, Co Tyrone, remarked 'it fills me with so much joy, it's like winning the lottery every day'. Patrick, originally from Belfast, now runs three plastic recycling plants in Teesside.
ALL IRISH EUROMILLIONS WINNERS
There have been 17 EuroMillions winners in Ireland to date. That's over €875 million won in Ireland, a truly astonishing amount and certainly a boost for the economy as most, if not all, of the winners are likely to have invested in property in Ireland as well as set up businesses. The first win was the famed Dolores McNamara who won €115 million in 2005 which remained the Irish record for 14 years until the €175 million win in Naul in 2019. The latest win, which took place in July 2020, was €49 million and was won by a ticket bought in Dublin. The town of Castlebar, County Mayo, has been called 'the luckiest town in Ireland' as the town of only 12,000 people has amazingly produced three EuroMillions jackpot winners.
All Irish EuroMillions Winners
Date
Place of Ticket Purchase
Jackpot
Winning Numbers
21/07/2020
Dublin
€49 million
14,15,24,29,42 + 2 & 4
11/02/2020
Castlebar (Mayo)
€17 million
24,26,32,43,46 + 6 & 10
19/02/2019
Naul (Dublin)
€175 million
1,8,18,19,39 + 7 & 9
05/06/2018
Thurles (Tipperary)
€17 million
9,15,22,39,46 + 4 & 5
29/12/2017
Dublin
€38 million
4,8,22,23,48 + 1 & 12
07/07/2017
Castlebar (Mayo)
€28 million
11,20,35,37,45 + 3 & 6
24/01/2017
Lusk
€88 million
1,5,7,17,23 + 3 & 8
01/07/2016
Dublin
€23 million
2,11,13,40,50 + 1 & 10
29/01/2016
Carlow
€66 million
1,5,23,29,32 + 1 & 7
19/09/2014
Ballybrack (Dublin)
€86 million
6,8,34,38,48 + 3 & 9
01/04/2014
Castlebar (Mayo)
€15 million
16,18,26,38,44 + 8 & 10
05/09/2013
Munster & Spain
€12 million each
4,5,13,27,35 + 1 & 2
25/06/2013
Beaumont (Dublin) & Belgium
€93 million each
4,5,13,27,35 + 1 & 2
12/06/2009
Dublin & UK
€29 million each
6,14,16,34,50 + 4 & 6
04/07/2008
Carrick-on-Suir (Tipperary)
€15 million
7,19,22,27,48 + 5 & 7
17/11/2006
Foynes (Limerick) & Millstreet (Cork)
€9 million each
12,22,32,33,36 + 2 & 6
29/07/2005
Limerick
€115 million
3,19,26,49,50 + 4 & 6
WHAT IS EUROMILLIONS BETTING AND WHY BET ONLINE?
Lottoland gives you the chance to bet on the EuroMillions with Millionaire. With Millionaire, Lottoland's lotto betting game, you are not participating in the official EuroMillions lottery, instead, you are placing a bet on the outcome of the lottery with the chance to win the same amount of the jackpot. It's hassle-free and convenient as you don't need to leave the comfort of your own home. The format is the same, the draws take place on the same days and in addition, you are able to make the most of exclusive features such as DoubleJackpot, NumberShield, Last Minute Tickets and Magic Million. You also get regular bonuses and promotions exclusive to Lottoland.
Last Updated: August 2021
---