Lotto News 03 September 2018
EuroMillions Superdraw is Coming!
Biggest Irish EuroMillions Winners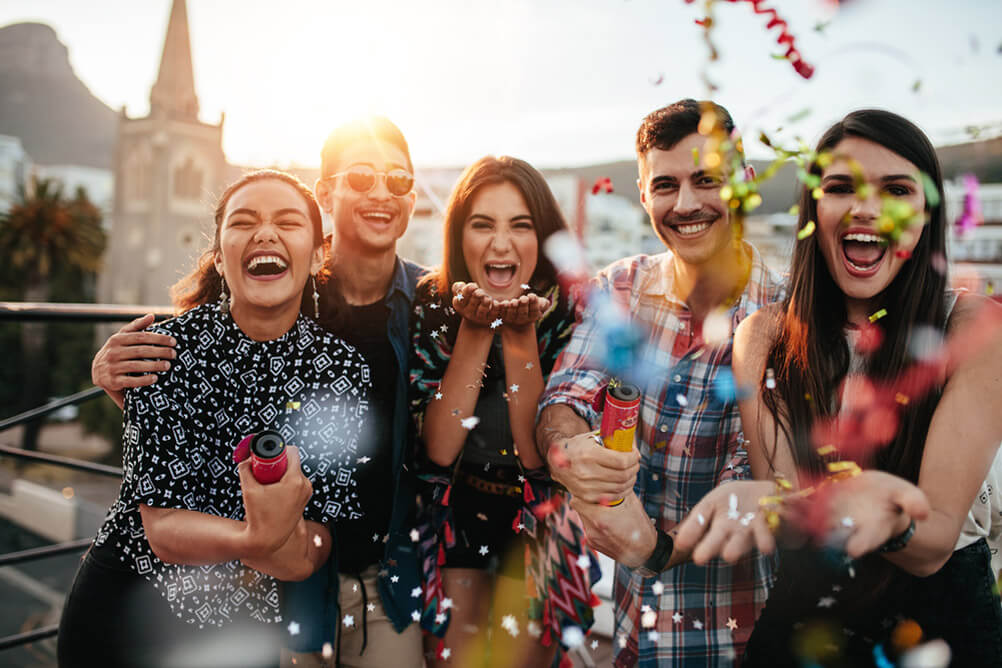 How Does the EuroMillions Superdraw Work?
The only difference between a EuroMillions Superdraw and a regular draw is the size of the jackpot. For a EuroMillions Superdraw the jackpot amount is boosted to at least €100 Million, and in recent times it has usually been boosted to an even more impressive €130 Million. So where does this extra money come from? In fact Superdraws are made possible by something called the EuroMillions Reserve Fund. This Reserve Fund is built up by taking a percentage of the Common Prize Fund from every EuroMillions draw. The fund exists to ensure that it will always be possible to offer the minimum EuromMillions jackpot of €17 Million. As the size of the Reserve Fund grows higher and higher, eventually the excess amount can be used to create a special EuroMillions Superdraw with those boosted jackpots.
The EuroMillions Superdraw can roll-over to the next draw, just like a regular EuroMillions jackpot. The overall limit of the EuroMillions top prize is set at €190 Million, and even the Superdraw cannot go any higher than that. If a €190 Million draw is not won, then the lower tier prizes are boosted which means there are likely to be even more millionaires created than normal.
Ireland's Biggest EuroMillions Winners
They say that 13 is an unlucky number, but try telling that to the thirteen Irish EuroMillions jackpot winners. These lucky players come from the length and breadth of the country, although it is notable that there have been no Corkonian jackpot winners so far. Just as well that Lottoland was able to make one Cork EuroMillions player €200,000 richer when he was just one number away from the top prize. Syndicates account for well over half of the winning tickets, although the overall number one spot is held by Dolores McNamara; she was also Ireland's first ever EuroMillions winner. Apart from Dolores, every one of the biggest Irish EuroMillion winners has opted to remain anonymous, so we don't have too much information about these winners other than where in the country the winning ticket was purchased. We don't even have that much information for the July 2005 winner, we just know that he or she definitely bought the ticket in Ireland.
According to the 2011 Census, the town of Castlebar in County Mayo had an adult population of just 9,344. Which makes it even more remarkable that this small town has sold two of Ireland's winning EuroMillions jackpot tickets. Here's the list of Ireland's biggest EuroMillions jackpot winners - see where the nearest ticket to you has been sold:
Biggest Irish EuroMillions Winners
How Much
When
Where
€115 Million
July 2005
Limerick
€93 Million
June 2013
Beaumont, Dublin
€88.5 Million
Jan 2017
Lusk, Co. Dublin
€86.7 Million
Sep 2014
Ballybrack, Co. Dublin
€66 Million
Jan 2016
Carlow
€38.9 Million
June 2009
Co. Dublin
€29.4 Million
July 2005
Unknown
€28.9 Million
July 2017
Castlebar, Co. Mayo
€23.8 Million
July 2016
Portarlington, Co. Dublin
€17 Million
June 2018
Tipperary
€15 Million
Apr 2014
Castlebar, Co. Mayo
€15 Million
July 2008
Carrick-on-Suir, Co. Tipperary
€12.8 Million
Sep 2013
Southeast of Ireland
Don't Miss Out on the Next Superdraw!
Remember, the next EuroMillions Superdraw is due to take place on Friday the 21st of September, 2018. To make sure that you don't miss out, why not place your bets ahead of time with Lottoland? You can choose the date of the 21st as the next EuroMillions draw you want to enter, so there will be no last-minute rush to buy those tickets. Lottoland also offer the unique Jackpot Hunt feature. This lets you choose a minimum jackpot amount - say €100 million for EuroMillions - and you will automatically place a bet when the jackpot gets that high, or higher. Superdraws don't come around all that often, and we want to make sure that you don't miss out on your chance to top the list of Irish EuroMillions winners!
---