Lotto News 16 August 2021
Get Inspired!
Motivational Quotes by Famous People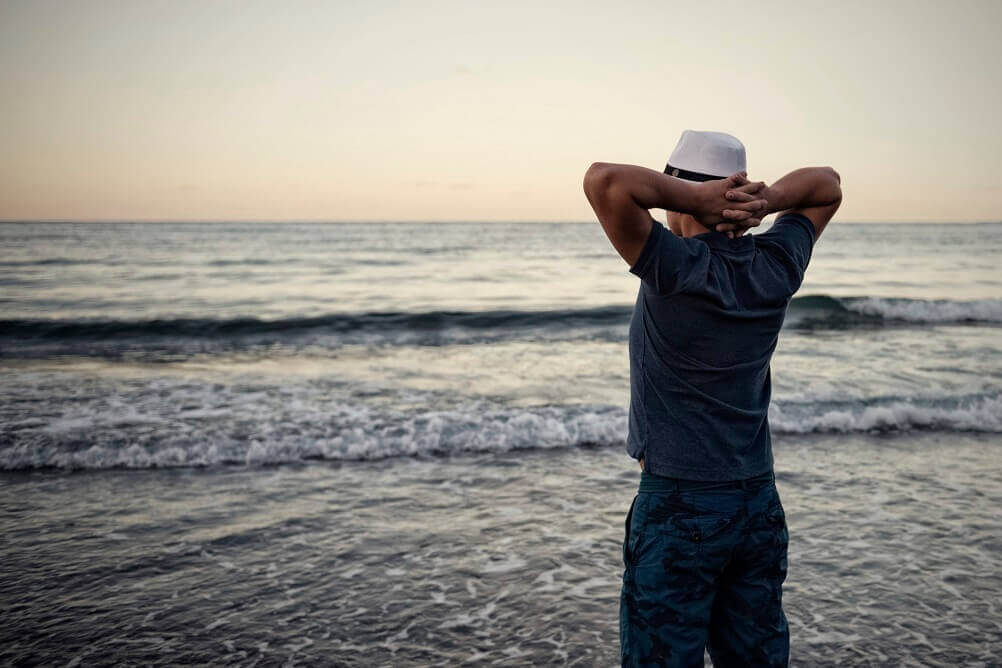 Table of Contents:
Motivation is the invisible force that drives us forward. It forces us to set new goals and change the image of our present self for the better. These goals enable us to concentrate our energy in the right direction so that we don't waste what limited time that we have. At moments when our motivation is weakened, we start to doubt. We doubt our abilities, we lose faith, and we need to re-energise and recapture that lost motivation. We have compiled a comprehensive list of inspirational quotes by famous personalities and conveniently arranged them into categories for you to search for your source of inspiration.
Quotes by Philosophers
The wisdom of ancient philosophers, such as Aristotle and Confucius, has endured throughout millennia and has had a profound impact on humanity from East to West. When we think of quotes by famous people, philosophers are usually the first that spring to mind. Here are some of the most inspirational quotes from ancient philosophers.
'We are what we repeatedly do. Excellence, therefore, is not an act but a habit.'
Aristotle - Greek philosopher (384 BC - 322 BC)
'Reality is created by the mind; we can change our reality by changing our mind.'
Plato - Greek philosopher, pedagogue and mathematician (427 BC - 347 BC)
'The secret of happiness, you see, is not found in seeking more, but in developing the capacity to enjoy less.'
Socrates – Greek philosopher (469 BC - 399 BC)
'The man who moves a mountain begins by carrying away small stones.'
Confucius - Chinese philosopher, politician and statesman (551 BC - 479 BC)
'The journey of a thousand miles begins with one step.'
Lao Tzu – Chinese philosopher and writer (Considered 6th - 4th Century BC)
Quotes by Polymaths
When it comes to quotes by great people, polymaths are awe-inspiring individuals that are more than worthy of taking inspiration from. Their almost superhuman brains draw knowledge from a wide range of subjects and give them the ability to master numerous crafts.
'Sometimes it is the people no one can imagine anything of, who do the things no one can imagine.'
Alan Turing – English mathematician, computer scientist, logician, cryptanalyst, philosopher and theoretical biologist who developed what can be considered the first modern general computer (1912 - 1954)
'To develop a complete mind: study the science of art; study the art of science. Learn how to see. Realise that everything connects to everything else.'
Leonardo Da Vinci – Italian painter, draughtsman, engineer, scientist, theorist, sculptor and architect (1452 - 1519)
'The greater danger for most of us lies not in setting our aim too high and falling short; but in setting our aim too low and achieving our mark.'
Michelangelo – Italian sculptor, painter, architect and poet (1475 - 1564)
'Either write something worth reading or do something worth writing.'
Benjamin Franklin – American polymath active as a writer, scientist, inventor, statesman, diplomate, printer, publish and political philosopher (1706 - 1790)
'Optimism is the faith that leads to achievement. Nothing can be done without hope and confidence.'
Helen Keller – American author, disability rights advocate, political activist and lecturer (1880 - 1968)
'Our virtues and our failings are inseparable, like force and matter. When they separate, man is no more.'
Nikola Tesla – Serbian born, American inventor, electric and mechanical engineer, theoretical and experimental physicist and mathematician who developed the modern alternating current (AC) electricity supply system (1856 - 1943)
Quotes by World Leaders
Successful entrepreneurs have a mindset that enables them to identify and make the most out of opportunities, overcoming and learning from setbacks and succeeding in a variety of fields. Entrepreneurs are often a source of great source of motivational quotes.
'Live as if you were to die tomorrow. Learn as if you were to live forever.'
Mahatma Gandhi – Indian civil rights and independence leader (1869 - 1948)
'I learned that courage was not the absence of fear, but the triumph over it. The brave man is not he who does not feel afraid, but he who conquers that fear.'
Nelson Mandela - President of South Africa (1918 - 2013)
'Victory is not always winning the battle...but rising every time you fall.'
Napoleon Bonaparte - French military leader and Emperor (1769 - 1821)
'You should never let your fears prevent you from doing what you know is right.'
Aung San Suu Kyi - Burmese politician, diplomat and author (b.1945)
'Success is not final; failure is not fatal. It is the courage to continue that counts.'
Sir Winston Churchill – British statesman and Prime Minister (1874 - 1965)
'The ultimate measure of a man is not where he stands in moments of comfort, but where he stands at times of challenge and controversy.'
Martin Luther King, Jr. – American civil rights leader (1929 - 1968)
Quotes by Entrepreneurs
Successful entrepreneurs have a mindset that enables them to identify and make the most out of opportunities, overcoming and learning from setbacks and succeeding in a variety of fields. Entrepreneurs are often a source of great source of motivational quotes.
'My favourite things in life don't cost any money. It's really clear that the most precious resource we all have is time.'
Steve Jobs – American entrepreneur, co-founder of Apple Inc. (1955 - 2011)
'I never dreamed about success, I worked for it.'
Esteé Lauder - American businesswoman and co-founder of her eponymous cosmetics company (1906 - 2004)
'When something is important enough, you do it even if the odds are not in your favour.'
Elon Musk – American entrepreneur, founder of SpaceX and CEO of Tesla, Inc. (b.1971)
'The biggest risk is not taking any risk…in a world that is changing really quickly, the only strategy guaranteed to fail is not taking risks.'
Mark Zuckerberg – American media magnate and internet entrepreneur, developer of Facebook. (b.1984)
'Don't spend time beating on a wall, hoping to transform it into a door.'
Coco Chanel - French fashion designer (1883 - 1971)
'Whether you think you can, or you think you can't, you're probably right.'
Henry Ford - American entrepreneur, pioneer of the automotive industry (1863 - 1947)
Quotes by Scientists
Scientists are people completely dedicated to their field who have a strong sense of purpose in what they do. Science is all about trial and error, as is life. The greatest minds in history have often produced some of the most inspirational quotes.
'However difficult life may seem, there is always something you can do and succeed at.'
Stephen Hawking – English theoretical physicist, cosmologist and author (1942 - 2018)
' Education is the key to unlock the golden door of freedom.'
George Washington Carver – American agricultural scientist and inventor (1864 - 1943)
'Difficulties in your life do not come to destroy you but to help you realise your hidden potential and power. Let difficulties know that you too are difficult.'
Avul Pacir Zainulabidin Abdul Kalam - Atomic Scientist and President of India (1931 - 2015)
'A person who never made a mistake never tried anything new.'
Albert Einstein - German-born theoretical physicist (1879 - 1955)
Quotes by Inventors
Inventors are some of the most creative people on the planet, yet they are often dismissed and put down by people who don't believe in them. When they are in the process of creating their inventions, they need to have the mental strength to ignore those who laugh them off and believe in themselves. Here are some famous quotes by inventors.
'All creative people want to do the unexpected.'
Hedy Lamarr – Austrian-born, American actress, film producer and inventor who co-invented an early version of frequency-hopping spread spectrum communication (1914 - 2000)
'Before anything else, preparation is the key to success.'
Alexander Graham Bell – Scottish-born inventor, scientist and engineer credited with inventing and patenting the first practical telephone (1847 - 1922)
'Genius is one percent inspiration, ninety-nine percent perspiration.'
Thomas Edison – American, inventor of the phonograph, motion picture camera and light bulb, amongst many other devices (1847 - 1931)
'If we worked on the assumption that what is accepted as true really is true, then there would be little hope for advance.'
Orville Wright – American, brother of Wilbur, both credited with inventing, building and flying the world's first successful motor-operated aeroplane (1871 - 1948) / (1867 - 1912)
Quotes by Sportspeople
Many famous sportspeople came from humble origins, having to persevere through many difficulties with their families and finances. The odds they faced in becoming the best at their sport were greatly stacked against them, with so much competition in the world. Therefore, the confidence and winning mentality of these individuals should be admired. These are some truly inspirational quotes.
'What defines us is how well we rise after falling.'
Conor McGregor - Irish mixed martial artist and former UFC Featherweight and Lightweight Double-Champion (b.1988)
'Don't count the days, make the days count.'
Muhammad Ali – American boxer and activist (1942 - 2016)
'I've failed over and over and over again in my life. And that is why I succeed.'
Michael Jordan – American businessman, former professional basketball and baseball player considered the greatest basketball player of all time (b.1963)
'You dream. You plan. You reach. There will be obstacles. There will be doubters. There will be mistakes. But with hard work, with belief, with confidence and trust in yourself and those around you, there are no limits.'
Michael Phelps - American competitive swimmer and most decorated Olympian of all time (b.1985)
'Dedication, hard work all the time, and belief.'
Cristiano Ronaldo – Portuguese footballer, winner of five Ballon d'Or awards (b.1985)
'I start early and I stay late, day after day, year after year. It took me 17 years and 114 days to become an overnight success.'
Lionel Messi – Argentine footballer, winner of six Ballon d'Or awards (b.1987)
'You learn more from defeats than you do from victories.'
Sir Alex Ferguson – Scottish football player and manager, considered to be one of the greatest managers of all time (b.1941)
'Success is no accident. It is hard work, perseverance, learning, studying, sacrifice and most of all, love of what you are doing or learning to do.'
Pelé – Brazilian footballer regarded as one of the greatest players of all time (b.1940)
'Every strike brings me closer to the next home run.'
Babe Ruth – American baseball player considered the greatest baseball player of all time (1895 - 1948)
Quotes by Actors, Directors and Singers
Some of the most famous quotes originate from films. Most classic films produce at least one great line by a great person which becomes part of popular culture. Actors and singers inspire us in a special way as we build a strong bond with both with the characters they portray or are inspired by a song that we can relate to.
'Imperfection is beauty, madness is genius and it's better to be absolutely ridiculous than absolutely boring.'
Marilyn Monroe – American actress, model and singer (1926 - 1962)
'Live the life you love, love the life you live.'
Bob Marley – Jamaican singer, songwriter and musician (1945 - 1981)
'Nothing is impossible, the word itself says "I'm possible"!'
Audrey Hepburn – Belgian-born, British (of Dutch and Austrian descent) actress, model and ambassador of UNICEF (1929 - 1996)
'You must trust the small voice inside you which tells you exactly what to say, what to decide.'
Ingrid Bergman – Swedish actress (1915 - 1982)
'The big lesson in life, baby, is never be scared of anyone or anything.'
Frank Sinatra – American singer and actor (1915 - 1998)
Quotes by Authors and Poets
Authors and poets hold a special place in the hearts of many people. We can get lost in their words and use our imagination to picture the stories that they tell. Some of the most inspiring stories in history have originated as novels or poems. We share some of the most inspirational quotes by famous authors.
'It is not in the stars to hold our destiny but in ourselves.'
William Shakespeare - English poet, playwright and actor (1564 - 1616)
'Fortune sides with him who dares.'
Virgil – Roman poet (70 BC - 19 BC)
'There is nothing more powerful in the world than the idea that came in time.'
Victor Hugo - French poet, prose writer, dramatist, essayist and politician (1802 - 1855)
'When you want something, all the universe conspires in helping you to achieve it.'
Paulo Coelho - popular Brazilian writer (b.1979)
'It is our choices that show what we truly are, far more than our abilities.'
J.K. Rowling - British writer (b.1965)
'Everyone thinks of changing the world, but no one thinks of changing himself.'
Leo Tolstoy - Russian writer and philosopher (1828 - 1910)
'Twenty years from now you will be more disappointed by the things that you didn't do than by the ones you did do, so throw off the bowlines, sail away from safe harbour, catch the trade winds in your sails. Explore, Dream, Discover.'
Mark Twain - American writer and humourist (1835 - 1910)
'Keep your face always toward the sunshine and shadows will fall behind you.'
Walt Whitman – American poet & journalist (1819 - 1892)
'The limits of the possible can only be defined by going beyond them into the impossible.'
Arthur C. Clarke - British sci-fi writer (1917 - 2008)
Quotes by Irish Authors and Poets
We couldn't include inspirational quotes by famous authors without mentioning Irish authors. Irish culture is full of wise and witty proverbs. Some of the world's foremost writers have come from Ireland. Here are a few examples of famous quotes from Irish writers:
'We are all in the gutter, but some of us are looking at the stars.'
Oscar Wilde – poet and playwright best known for The Picture of Dorian Gray (1854 - 1900)
'I am tomorrow, or some future day, what I establish today. I am today what I established yesterday or some previous day.'
James Joyce – novelist, short story writer and poet best known for Ulysses, Dubliners and Finnegans Wake (1882 - 1941)
'Our greatest glory is not in never falling, but in rising every time we fall.'
Oliver Goldsmith – novelist, playwright and poet best known for The Vicar of Wakefield (1728 - 1774)
'Do not wait to strike till the iron is hot, but make it hot by striking.'
William Butler Yeats - poet, dramatist and prose writer best known for The Stolen Child (1865 - 1939)
'May you live every day of your life.'
Jonathan Swift – satirist, essayist, political pamphleteer, poet and Anglican cleric, best known for Gulliver's Travels (1667 - 1745)
'All of old. Nothing else ever. Ever tried. Ever failed. No matter. Try again. Fail again. Fail better.'
Samuel Beckett – novelist, playwright, short story director, poet and literary translator, best known for Waiting for Godot (1906 - 1989)
'You are never too old to set another goal or to dream a new dream.'
C.S. Lewis – author, best known for The Chronicles of Narnia (1898 - 1963)
'We learn from failure, not from success!'
Bram Stoker – author, best known for Dracula (1847 - 1912)
'I don't have ugly ducklings turning into swans in my stories. I have ugly ducklings turning into confident ducks.'
Maeve Binchy – novelist, playwright, short story writer, columnist and speaker, best known for Light a Penny Candle and Tara Road (1939 - 2012)
Hopefully, you find these quotes by famous personalities suitably inspiring, and maybe one or two spoke directly to you. If we missed a quote with a special meaning for you, then please share your favourite quotes in the comment section below
Sources:
brainyquote.com
goodreads.com
graciousquotes.com
quotefancy.com
quotespedia.org
Last Updated: August 2021
---