Lotto News 12 August 2021
We need you to beta-test our next APP!
Help us build the next Lottoland iOS APP, whilst enjoying all the latest features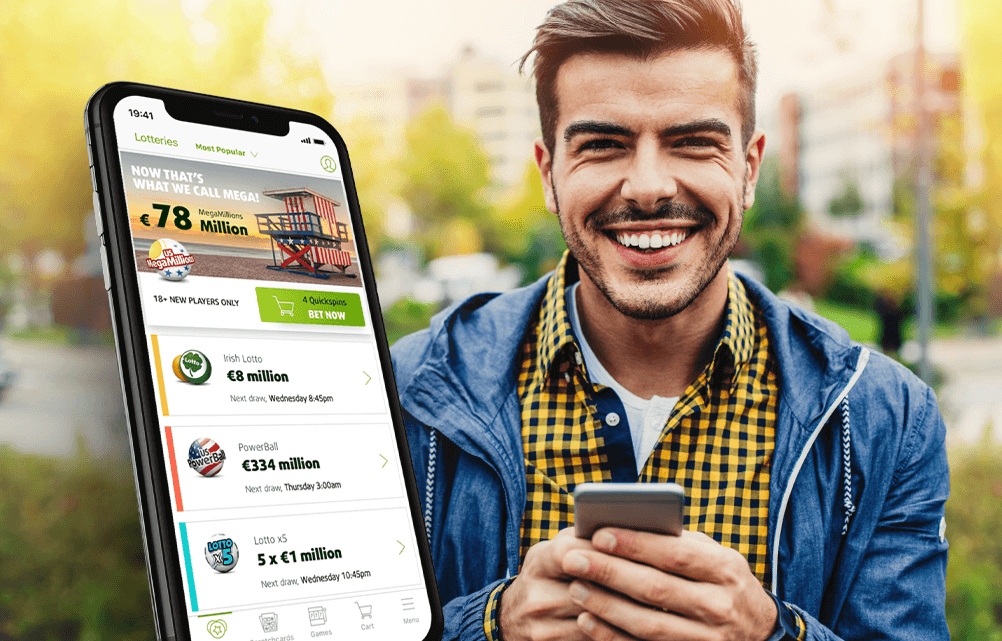 When it comes to lotto-betting, savvy lotto lovers have always known that downloading the APP is the way forward!
Firstly, the APP lets you log into your account using your phone's fingerprint scanner or face ID, which means you never worry about forgetting a password again.
There are also loads of APP-only offers and discounts, meaning you gain access to a whole new world of lottery promotions that some players never ever see!
Finally, you also get helpful draw reminders and fast lotto results, as well as instant notifications that let you know the very moment when you hit the jackpot!
The next generation of lotto betting APPs
Our current APP is truly something special. Yet at Lottoland, we didn't get to be the world's favourite lotto betting provider by resting on our laurels. That's why we've got a dedicated team of hot-shot developers and boffins working on the next version of this exciting APP as we speak!
Some of the exhilarating features we hope to feature in our next version include a new graphical layout, updated navigation tools and hugely optimised ways of placing your bets. We also hope to make our APP faster and more stable.
Yet to produce the very best APP possible, we need Lottolanders like you to test the latest versions and give us their carefully considered opinion.
That's where our beta program comes in!
What exactly is a beta program?
Before we release our APP to the larger market, we test it with Lottoland players to make sure everything is working as it should be.
The "Beta APP" is fully functional and you can use it in exactly the same way as if it were the standard Lottoland APP.
All the usual lotto bets, scratchcards and most games are available. You can deposit and withdraw winnings as you normally would on the regular version of the APP. As always, your security and privacy remain our number one priority.
What are the benefits of becoming a tester?
You will get exclusive access to our latest products and designs before anybody else. We also hope to add loads of other helpful features that will be exclusive to the APP, meaning that playing at Lottoland could be even more enjoyable than ever.
It is also an incredible opportunity to shape Lottoland's future, and many players like to get involved just to be part of the development of innovative new features that you won't see anywhere else!
Unfortunately, not everyone can join the beta program. Only a small limited number of testers will get a sneak preview of the latest APP.
I'm in! How can I participate?
To take part in the test, you must have an iOS 13 device and be based in Ireland. You will not be required to give any personal information during the inscription process nor during the Betaprogram.
The Beta version of our APP is available through Testflight, Apple's proprietary service for mobile application testing. If you do not already have Testflight installed, you will be prompted to do so. It is simple, easy & free to install and use.
Convinced? Then just download the Lottoland Beta APP to get started!
Hurry, we will only accept the first 500 applicants.
PLEASE NOTE: If you do not have Testflight installed, you will be prompted to do so on installing the Beta APP.
I am a betatester, Now what?
Once the APP has been correctly set up on your device, just use the APP as you normally would, completing basic tasks, such as making a deposit, finding and playing games, playing scratchcards and placing lotto bets.
As you complete the tasks, the APP will automatically log any errors and crashes there might be, together with other performance metrics.
You can further help us by sending us your screenshots and/or comments of any issues you encounter in any of the following ways:
- By using force touch on the Lottoland Beta icon on your home screen
- By pressing the "Send Beta Feedback" on your TestFlight App
To return to the regular version of our APP, simply delete the Beta APP and download the latest version of the Lottoland App from the App store.
To opt-out of the beta program altogether, simply select the Stop Testing option from Testflight and you will automatically leave the Betatest.
What else should you know?
We would like to be totally transparent with what you can expect from our BetaProgram, what we do with your data and what your rights are:
The APP will automatically log any errors and crashes there might be, together with other performance metrics, maintaining your anonymity and privacy.
You do not have to pay any fee to join the program nor pay for any software.
This program and voluntary and there is no economic compensation for your participation.
The Lottoland Beta APP is confidential, so please do not share nor discuss details of the APP with others.
The APP has already been tried and tested by us, but might still encounter some issues which may have gone unnoticed. In the case you encounter an issue which blocks you, we suggest you send us feedback.
Finally, note that at Lottoland we want people to have responsible fun on the Lottoland app. Problem gambling is something we take extremely seriously. Find more info on how to gamble safely.

So what are you waiting for? Join our beta program today and help us shape the next generation of lotto betting APPs!
---