Lotto News 03 August 2021
5 affordable cars that will make you look classy
What car would you buy if you won the lottery?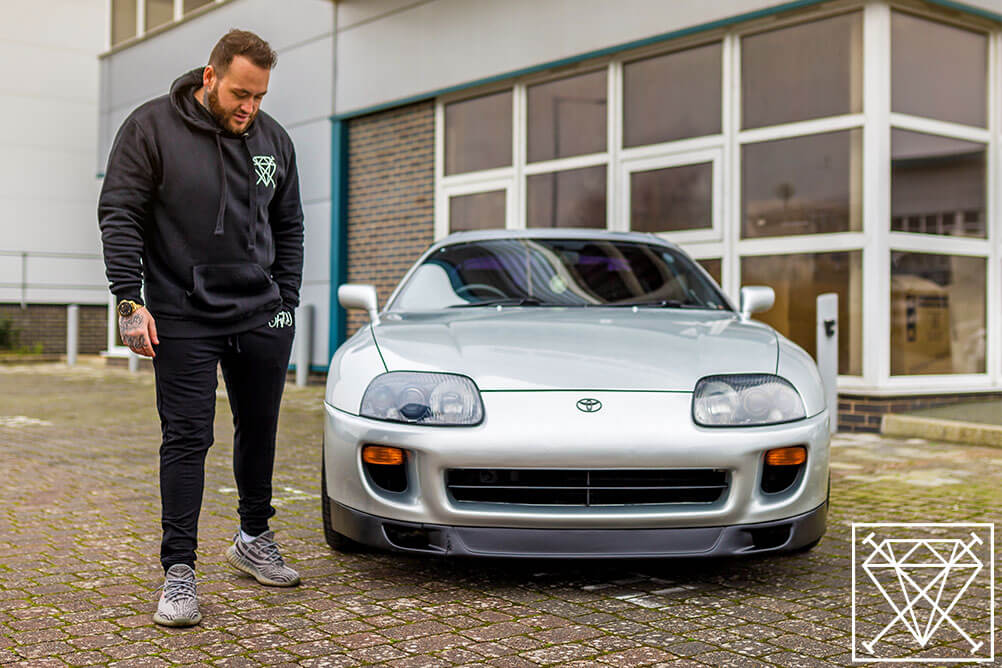 Table of contents:
5 CARS THAT WILL MAKE YOU LOOK CLASSY
You have understood correctly, you do not have to be super-wealthy to look classy. The English car expert, Jamie Balmer, has put together a list of the top five cars you can get for under £20,000 (around €23,000). So here are Jamie's top five cars that look luxurious but are not so expensive:
1. Bentley Continental GT
Jamie referred to this car as an 'absolute bargain of a coupe'. With its sporting character and the 6-litre W12 twin-turbocharged engine this luxury coupe 'goes like a bat out of hell' he said. It has all of the comforts to propel you to just shy of 200 miles an hour! The unique design of the interior shines with all the distinctive details including premium leather and wood features with a classic analogue clock. The car expert noted that 'these coupes have flawless styling that has become timeless over age'. 'The fact that you can buy one of these for around £20,000 is a hilarious bargain'!
2. Maserati Quattroporte
Still to this day 'the Maserati Quattroporte is one of the most sinister sounding four-door luxury cars in existence, with their Ferrari derived V8 engine Revving round to a 7500 rpm redline line' said Jamie. The Quattroporte is also called the icon of Italian elegance and it has become a coat symbol of class since the mid-2000s. The interior, as Maserati describes it, is a 'timeless masterpiece of Italian design' with stunning Italian leather and many interior buttons... It offers all of the luxuries you could ever want! Really a premium Italian thoroughbred for lemonade money.
3. Porsche Panamera
The third on the list is a newer car, the Porsche Panamera in the middle between a sports car and a luxury four-door saloon - just perfect! With many variances from a 3-litre diesel engine up to the TwinTurbo V8 turbo engine, these cars come in various specifications therefore, getting a more budget-friendly version of this car is incredibly easy. The interior with mountains of leather, German reliability, and Big hips out the back just shouts Porsche. Although these were frowned upon styling wise when they came out, Jamie thinks that they have gotten a lot better looking over time.
4. Rolls Royce Silver Shadow
For the next one, we are going back in time to the glorious 60s, the era of motoring. Nowadays you can get your own Rolls-Royce for the same price as a new Dacia duster! A very iconic car in the classic Rolls-Royce line-up, the silver shadow oozes class which can make you look trendy with this unique old school car. The car specialist mentions 'it is exactly the sort of car you would see outside any fancy restaurant'. With prices slowly on the rise, this is definitely something that's worth investing in as it also appears to be one of a kind with only 18 units left!
5. Aston Martin V8 Vantage
Jamie told us that for his wildcard pick, just shy of £22,000 is this Aston Martin V8 Vantage. 'This smaller nimble V8 Powered version of an Aston Martin to this day still looks like a £60,000 plus car' Jamie suggests. He recommends this car for many reasons, 'mainly being value for what you get in a car, fantastic styling, V8 exhaust note and one of the nicest rear-ends you can get on a luxury two-seater grand tourer'. Unbelievable value for money!
NO MONEY FOR A NEW CAR? NO PROBLEM!
Buying a new car sounds good but what is more important is the way you treat and take care of your things. There are some easy tricks to always look classy on a budget. To start with, keeping your car clean is always going to make a big difference in the way you look and especially for first impressions. Secondly, there are accessories you can change in a car to give it a facelift for example changing the display (or adding one) or even painting it. Moreover, some accessories can just make a huge difference, such as adding LED lights, new carpets or a steering wheel cover.
TAKE CARE OF YOURSELF TO LOOK YOUR BEST
Gambling is not a way of becoming wealthy or solving your financial problems, but it is okay to dream about what you would get if you had that amount of money.
You have probably realised by now that there are other options to look classy on a budget and not so many money excuses. Taking care of your car will always look chic on you and make you feel sophisticated!
---