Lotto Knowledge 06 December 2021
The 'Magical' Spanish lottery
Guide To El Niño Spanish Lottery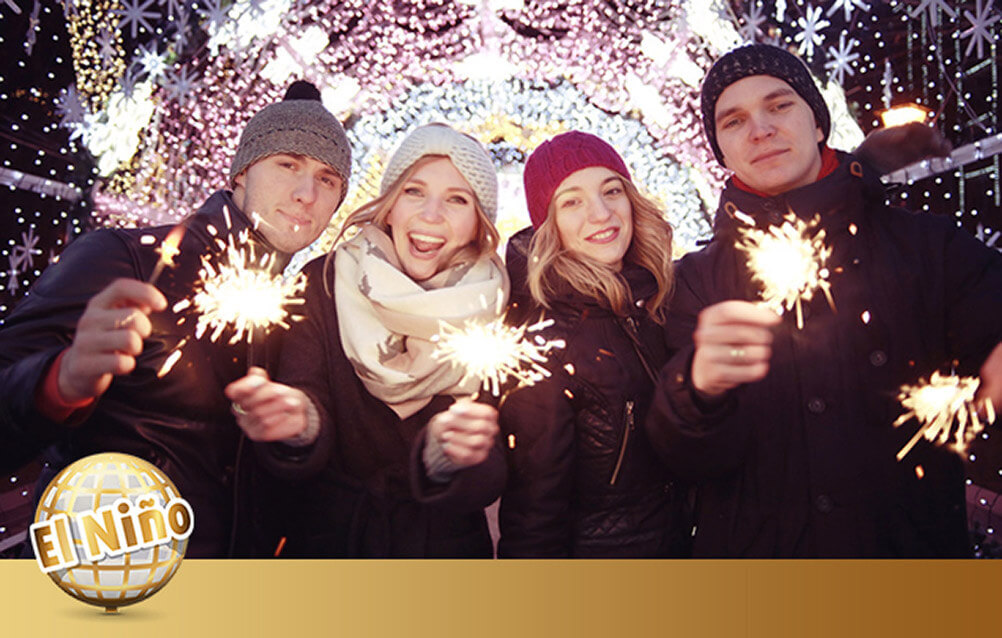 Table of contents:
THE ORIGINS OF EL NIÑO LOTTERY
In Spanish, the term El Niño means 'the boy child'. The date of the draw is set on January 6th, which in the Western Christian calendar is the date of the Epiphany, the day that the 'Three Kings' brought gifts to the baby Jesus, hence the reference to 'El Niño'.
Traditionally in Spain, it is on this day, not Christmas Day, when children are given gifts. Commemorating the gifts given to Jesus by Los Reyes Magos (literally 'the Magical Kings') also known as 'Magi' in English, a word of Persian origin meaning 'wise men', which is the root of the word 'magic' and 'magician'.
In fact, in Spain, El Niño tickets always contain nativity scenes and it's the same story with the more famous Spanish Christmas lottery El Gordo. Mixing lotteries with traditional religious imagery might seem an odd combination but this is all part of the Spanish lottery tradition which dates back to the first Lotería de Navidad (Christmas Lottery) which was first held in 1812.
EL NIÑO LOTTERY JACKPOT
In Spain, many people like to "reinvest" any small wins they had on the El Gordo draw in the El Niño draw, for one final chance at a big Christmas win.
In terms of format, El Niño is a raffle-style draw with numbers ranging from 00000 to 99999, much like the Spanish Christmas Lottery.
Some Spanish lottery enthusiasts have been known to drive for many hundreds of miles to grab a ticket with the right numbers, however, at Lottoland we've made things a whole lot simpler!
HOW TO BET ON EL NIÑO LOTTERY FROM IRELAND
Betting on El Niño is easy, simply just follow these simple steps and you could be in with a chance of claiming your share of the €700 million jackpot!
Go to our El Niño lottery page.
Select your five numbers by using the up and down arrows.
Use the dropdown menu to choose what size bet share you wish to purchase from one of the seven available options.
Click the Submit button to continue to the checkout
Finalise your bet by clicking the Confirm and proceed button.
Of course, by now you're probably wondering what all this "bet share" business is about, so let's look at that next.
EL NIÑO LOTTERY SHARES EXPLAINED
Much like the Spanish Christmas Lottery draw, El Niño tickets are distributed in a raffle-style format, with numbers ranging from 00000 to 99999. In addition, numerous series of these tickets are printed, meaning multiple players can end up winning identical jackpot amounts.
Take a look at this screengrab of our El Niño 'ticket'. You'll see that a 1/1 share costs a whopping €249.99 – a fair bit more than your weekly Lotto ticket, yeah?
So let's put it in context.
The cost of a full ticket is €249.99, which is 10 shares, although typically El Niño (and El Gordo) lines are bought in smaller amounts.
What usually happens is that families and friends group together buying ticket shares as syndicates, which then adds up to the full amount. So they share the price of a full ticket between them and also end up sharing any wins. At Lottoland we are not selling actual tickets, but you can choose which bet share you want to go for instead.
So you see, comparing lotteries like El Niño and El Gordo to your weekly Lotto or EuroMillions is like comparing apples and pears. El Niño, like El Gordo, are specifically designed to spread the wealth around, not just make one person super-rich. It's a great change from traditional formats and one of the reasons that they're so popular here at Lottoland.
HOW EL NIÑO LOTTERY DRAW WORKS
The draw for the El Niño takes place live on Spanish TV from 12 midday (11 am Irish time) on January the 6th. Unlike a typical lottery draw, there are 5 lottery drums with numbers between 0 and 9. For the three main prizes, one number is drawn from each drum to create three 5-digit numbers which correspond to the first, second and third prizes.
Numbers directly before and after the 1st prize win €12,000 and numbers directly before and after the 2nd prize win €6,100.
Before this, draws for the smaller prize tiers take place. Four numbers are drawn (twice) to award prizes of €3,500 to anyone who matches these against the last four digits on their selection of five numbers. There are also fourteen draws of three numbers and five of two numbers to determine lower prize winners, with the lowest prize being €200 for matching the last digit of the 1st prize number or for matching the last figure of two specially drawn single figure numbers.
In total, around €14 million in prize money is paid out with a fantastic one in three chance of claiming a win! Don't worry if the details of the draw seem a little confusing - when you play with Lottoland we will notify you of any win and you can check the Spanish lottery results on our results page for more details.
EL NIÑO LOTTERY PRIZE TIERS
El Niño Prize Tiers
Prize Tier
Winnings
1st Prize
€2 Million
2nd Prize
€750,000
3rd Prize
€250,000
EL NIÑO LOTTERY - START 2022 WITH A BANG!
With the festive frenzy over and waistbands struggling, the New Year can often be a bit flat. El Niño is just the thing to get you through that post-New Year's lull.
With €700 million to be won you won't want to miss out on placing a bet on the outcome of the amazing El Niño lottery, so pick your numbers today!
Perhaps your start to the year will be magical and the Three Wise Men will bring you a nice gift. The frankincense and mercury don't sound too appealing but gold and a share of €2 million would be very nice!
Good luck and a very happy New Year to you all!
Last Updated: December 2021
---