Lotto News 28 October 2021
Where The Record Breaking Jackpots Were Won
The Top 5 Biggest EuroMillions Winners Of All Time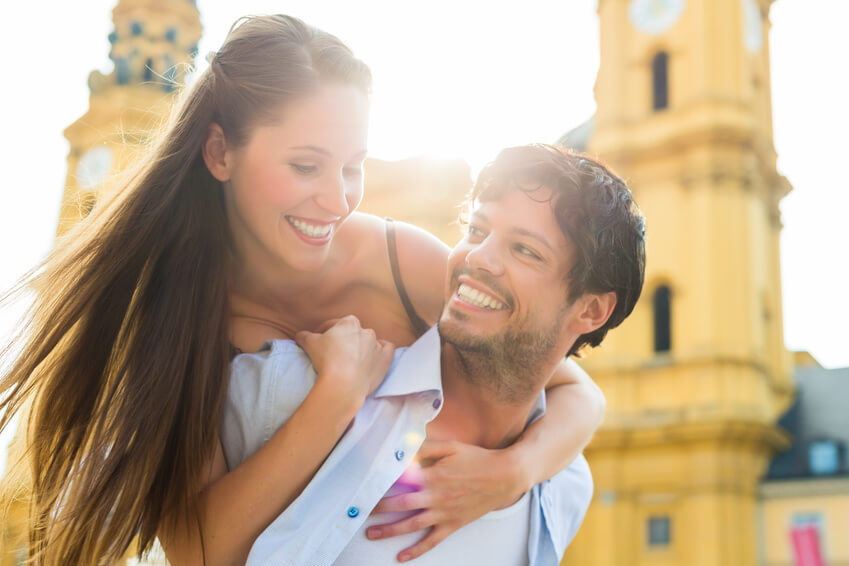 Table of Contents:
Top 5 Record EuroMillions Jackpots
Europe's most popular lottery, without a shadow of a doubt, is EuroMillions. In terms of jackpot amount, it also eclipses its closest rival EuroJackpot, Europe's other big multi-national lottery, by a considerable measure.
There was no jackpot cap when the EuroMillions was launched in February 2004, instead, the jackpot would roll over until a maximum of 11 times and on the 12th draw, the money would be distributed down to the next prize tier. The first cap was set at €185 million back in November 2009, it was then increased to €190 million which was won four times, the first time being in 2012. The first €190 million win was the much-publicised win by Adrian and Gillian Bayford from Suffolk in the UK. In December 2020 the jackpot went up to €200 million before going up again in February 2021. On February 23, 2021, the EuroMillions jackpot reached its cap of €210 million. Three days later, it was raised to a further €220 million after a lucky winner from Switzerland scooped the prize. Another €220 million was won on October 15, 2021, therefore the next cap will be €230 million.
Below is a map showing the location of the 5 biggest EuroMillions winners.
Note that there have been four winners of €190 million, which is the fourth-largest jackpot. The fifth-largest jackpot was shared between Ireland and Belgium.
France leads the table for the biggest EuroMillions win and is jointed top with the UK as the country with the most top 5 wins, both having two top 5 wins.
Ireland, Portugal, Spain and Belgium also make the list.
Biggest EuroMillions JACKPOTS
Rank
Date
Prize
Location
1
15/10/21
€220 million
France
2
26/02/21
€210 million
Switzerland
3
11/12/20
€200 million
France
4
2019, 2017, 2014, 2012
€190 million
UK, Portugal, Spain, UK
5
07/06/2013
€187 million
Ireland & Belgium
THE TOP FIVE BIGGEST EUROMILLIONS WINNERS
#1 FRANCE: €220 MILLION
On Friday 24th of September 2021, a EuroMillions Superdraw boosted the jackpot up to €130 million. The jackpot rolled over until it hit its cap of €220 million, which was eventually won on the 15th of October by a single ticket from France. Two of the top five biggest EuroMillions winners are now from France! At least they have plenty of champagne there to keep them going! So far, the winner of the last jackpot has yet to come forward but must claim the prize no later than 60 days after the win.
#2 SWITZERLAND: €210 MILLION
On the 26th of February 2021, Switzerland gained another millionaire. The winner of the €210 million jackpot should not have had difficulty in finding financial advice in a country where banking is so prominent, it is no surprise that the winner chose to remain anonymous. The lucky numbers were 6, 12, 22, 29, 33 plus lucky Stars 6 and 11.
These were the numbers that Rachel Kennedy (19) and Liam McCrohan (21) were hoping to appear. The young couple from Hertfordshire in the UK had been playing these numbers for five weeks in a row before they appeared on the 26th of February. Rachel had an account set up on a mobile app that would automatically buy her EuroMillions ticket with her numbers and claims that the mobile app sent her a notification of her 'winning match' on the day of the draw. Most unfortunately, however, she was unable to claim her prize as payment had not gone through due to insufficient funds and her numbers were therefore not entered into the draw. The odds to win were one in 139,838,160. Rachel has now changed her numbers.
#3 FRANCE: €200 MILLION
After rolling over the two previous weeks, the jackpot on December 11th, 2020, snowballed to €200 million after the previous four jackpot records had stood at €190 million since August 2012. The winner was a retiree from the South of France who chose to remain anonymous but said he would be giving away tens of millions to charity and other good causes, including donating to hospitals and creating a charitable foundation, as well as helping relatives in need. 'Seeing the happy people around me is the greatest reward. When the money falls from the sky, something must be done with it to help those who are not so lucky. Otherwise, it doesn't make sense,' were the philosophical words from the grateful and charitable winner. His humility did not end there as plans for Christmas were not changed; 'we will do exactly what was planned, down to the menu'.
#4 UNITED KINGDOM, PORTUGAL AND SPAIN: €190 MILLION
UK - 08/10/2019
The jackpot had rolled over an incredible 22 consecutive times from July 19, 2019, until it was capped at €170 million (£190 million) on the 24th of September of that year. The jackpot cap then rolled to the maximum of four consecutive times before a single ticketholder came forward two days after the draw which took place on the 8th of October. It is still not known if the ticket was held by an individual or a syndicate. Should it be an individual, the amount of £170,221,000.000 would put the winner on the Sunday Times Rich List of the 1,000 wealthiest people in the UK, surpassing the likes of Sir Thomas Jones, Adele and Ed Sheeran.
Spain - 06/10/2017
Someone on the island of Gran Canaria won €190 million in October 2017. The ticket was sold at El Mirador Shopping Centre in Las Palmas. It is not known if the winner was local or one of the millions of tourists who visit the popular holiday destination annually, including some 400,000 Irish visitors. Furthermore, there are many Irish who have relocated to the island permanently. For all we know, there could be another Irish EuroMillions winner out there who we don't know about.
Portugal - 24/10/2014
A tiny tobacconist in Castelo Branco sold the winning ticket in October 2014, the manager of Sobedis Tabacaria only found out about the win after watching a report on TV. The win was followed by much fanfare, with a uniformed brass band and cheerleaders announcing the win at the local shopping centre where the tobacconist is located. Being a city of only 52,000, locals were wondering if the winner could be one of their own, however, the winner chose to remain anonymous. The publicity that the win generated was great for business, tobacconist Graça Nunes affirmed, 'business is going better and the number of people coming to bet on EuroMillions has increased. Just this morning, hundreds of people came, thinking they'll get more luck here' – and luck they did get, shortly after the EuroMillions win, someone won €1,000 on a €2 scratchcard. This was the second time the EuroMillions jackpot had reached €190 million, although the first time around it was won in the UK, the winners (the Bayfords) received a prize of £148 million, back in 2012.
UK - 10/09/2012 - Adrian and Gillian Bayford
Adrian and Gillian Bayford were living in Haverhill, Sussex at the time of their €190 million win. Adrian was an ex-postman and ran a music shop whilst Gillian was a healthcare worker in the children's wing of the local hospital.
Adrian went on to invest £6 million in converting the stables in his new mansion into a workshop for instruments to be sold via his online music shop and later opened a chain of film and music memorabilia shops called Black Barn Records, first in Cambridge and later in Haverhill.
The couple later divorced and Gillian married a property dealer. She went on to buy a £1.2 million mansion along with a fleet of 10 cars plus started her own property business with her new husband, who she had a baby with at the age of 48. She also bought a new house for a disabled boy in 2016. Adrian later moved to Perthshire in Scotland to be closer to his children who live with Gillian, who is originally from Dundee.
#5 IRELAND AND BELGIUM: €187 MILLION
On the 7th of June 2013, a EuroMillions Superdraw took place for €100 million. As nobody won the prize, the jackpot was rolled over for five successive draws to reach €187 million, which was won on the 25th of June. The prize was shared between two tickets which took home €93.9 million each. One ticket was purchased in Limburg, Belgium and the other was sold at a Mace shop on Shantalla Road in Beaumont, on Dublin's Northside. The shop won €25,000 on commission. Shop owner Susan Barry claimed to have no idea who the mystery winner was but the National Lottery issued a brief comment from the winner, who said, 'I'm absolutely thrilled. Dreams do come true! The news is still sinking in so for the moment I'd like to keep the win private...I'm looking forward to thinking about all the opportunities that are now open to me. It's a really exciting time!'
COLIN AND CHRIS WEIR: €185 MILLION
Before the €220 million win in October 2021, Colin and Chris Weir held the title of fifth-biggest ever EuroMillions winners. Although they have recently been knocked off the top five spot, it is worth mentioning them as their generosity should be celebrated.
The couple from Largs, North Ayrshire, won £160 million in 2011. The jackpot in Euros at the time was €185 million. Colin was a former TV cameraman and Chris, a former psychiatric nurse. The Weirs showed great generosity from the moment they received their prize. Instead of selling their house, they gave it to a young mother and bought properties for their families.
They bought a prosthetic leg for a young boy from Darlington named Kieran Maxwell who was suffering from a rare form of cancer and who fell over live on television whilst carrying the Olympic Torch in 2012. The Weir Charitable Trust was set up in 2013 to support various causes. Chris Weir also invested a substantial amount of money into his beloved football club, Partick Thistle, setting up the Thistle Weir Youth Academy and taking shareholding 55% of the club in order to give ownership back to the fans. A section of Firhill Stadium was named Chris Weir Stand in his honour. Furthermore, he invested in property and shares in various businesses.
Famous Anonymous Winners
Famous and anonymous – sounds like a contradiction in terms, right?
Yet even anonymous winners have been known to make headlines. Often the sheer scale of the win is big news in and of itself. Other times it's what these lucky winners do with their winnings that catches the public eye. One memorable example was the anonymous French winner who, having won €72 million, gave the majority of it – a whopping €50 million – away to charity. The man, who we're told is in his 50s, gave the money away to various charities working for the betterment of people with disabilities on the condition that the charities informed him precisely as to how the money would be spent.
Of all of Europe's biggest jackpot winners, both in EuroMillions and EuroJackpot, the majority have opted to remain anonymous, which is understandable considering the potential security concerns and lack of privacy that they could be subjected to.
Ireland's Biggest EuroMillions Winner
On February 19th, 2019, a large family syndicate from Naul, Co. Dublin, became the biggest Irish EuroMillions winners. The jackpot was €175 million, the biggest jackpot to be won in Ireland since Dolores McNamara's €115 million win in 2005. Dolores' decision not to remain anonymous made her an instant celebrity, not just in Ireland but right across Europe. After her win, the former Irish cleaning lady splurged on a massive sprawling mansion on the shores of Lough Derg. In more recent times she has become known for her various investments in retail property. Dolores remained the biggest ever individual EuroMillions winner for five years until an anonymous Spanish lady won €126 million. Another large EuroMillions jackpot was won by a couple from County Down on New Year's Day, 2019, the jackpot being £114.9 million as they played via the UK National Lottery.
It's not surprising that the Dublin area dominates the table of Top 5 Irish EuroMillions jackpots as shown below.
Top 5 Irish Euromillions Jackpots
Date
Place of Ticket Purchase
Jackpot
Winning Numbers
19/02/2019
Naul, Co.Dublin
€175 million
1,8,18,19,39 + 7 & 9
29/07/2005
Limerick
€115 million
3,19,26,49,50 + 4 & 5
25/06/2013
Limburg (Belgium) & Dublin
€93 million
4,5,13,27,35 + 1 & 2
24/01/2017
Lusk, Co.Dublin
€88 million
1,5,7,17,23 + 3 & 8
19/10/2014
Dublin
€86 million
6,8,34,38,48 + 3 & 9
Fancy Becoming a Multi-Millionaire?
After reading about these amazing jackpot wins in Ireland, you may fancy having a go yourself. The best thing is, you don't even have to get up and go to the corner shop in order to participate. Lottoland enables you to bet on the EuroMillions with Millionaire. Online EuroMillions betting is a convenient way to be in with a chance to win big by betting on the outcome of the EuroMillions. Furthermore, you have the chance to make the most of special features such as DoubleJackpot and NumberShield which you won't find anywhere else! Are you the next Irish Millionaire?
Last Updated: October 2021
---