Lotto News 27 July 2022
Where The Record Breaking Jackpots Were Won
The Top 5 Biggest EuroMillions Winners Of All Time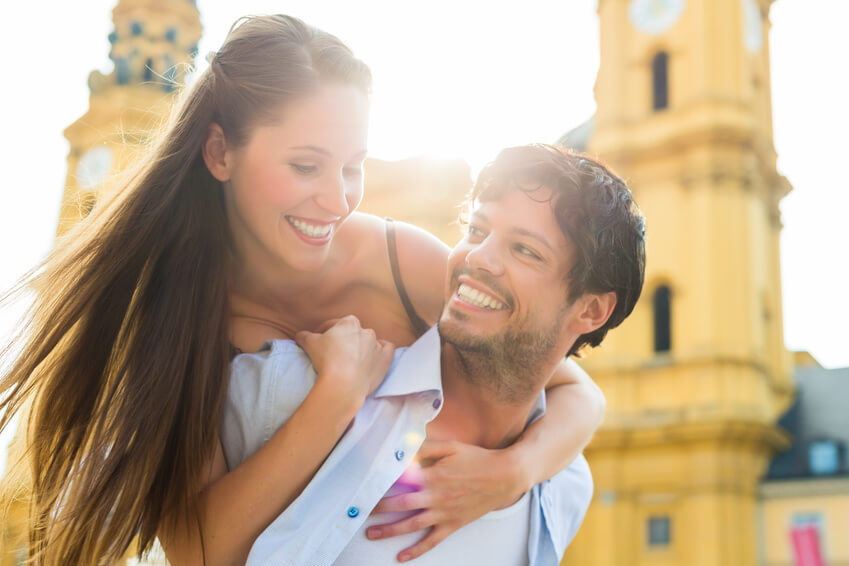 Table of Contents:
THE TOP 5 BIGGEST EUROMILLIONS JACKPOTS
Europe's most popular lottery, without a shadow of a doubt, is EuroMillions. In terms of jackpot amount, it also eclipses its closest rival EuroJackpot, Europe's other big multi-national lottery, by a considerable measure.
There was no jackpot cap when the EuroMillions was launched in February 2004, instead, the jackpot would roll over until a maximum of 11 times and on the 12th draw, the money would be distributed down to the next prize tier. The first cap was set at €185 million back in November 2009, it was then increased to €190 million which was won four times, the first time being in 2012. The first €190 million win was the much-publicised win by Adrian and Gillian Bayford from Suffolk in the UK.
In December 2020 the jackpot went up to €200 million before going up again in February 2021. On 23 February, 2021, the EuroMillions jackpot reached its cap (as it was then) of €210 million. Three days later, the cap was raised to a further €220 million after a lucky winner from Switzerland scooped the prize. €220 million was won on 15 October, 2021, followed by a jackpot of €215 million on 10 May, 2022.
In July 2022, the current EuroMillions record jackpot of €230 million was won. As a result, the current EuroMillions jackpot cap is now €240 million.
United Kingdom leads the table for the biggest EuroMillions win, whilst UK and France both feature twice in the Top 5 list.
Biggest EuroMillions JACKPOTS
Rank
Date
Prize
Location
1
19/07/22
€230 million
United Kingdom
2
15/10/21
€220 million
France
3
10/05/2022
€215 million
United Kingdom
4
26/02/21
€210 million
Switzerland
5
11/12/20
€200 million
France
Below is a map showing the location of the 5 biggest EuroMillions jackpots and their locations, the number on the map indicates position of the win as per the top 5 table above.
#1 UNITED KINGDOM: €230 MILLION
On Friday, 17 June, 2022, a EuroMillions Superdraw (a.k.a Megadraw) raised the jackpot to €130 million.

There was no winner on the night and the jackpot rolled over for seven draws until it hit the (then) EuroMillions jackpot cap of €230 million on the 8 July.
It took another three draws for the jackpot to eventually be won on 19 July. Had the jackpot not been won on that day, the next draw on 22 July, would have been subject to a 'must-win' rule, meaning that the jackpot would pass down to the next prize tier.
The EuroMillions record jackpot was won by a single-ticket purchased in the UK.
The lucky numbers were 6,23,27,40, 41 plus the Lucky Stars 2, 12.
#2 FRANCE: €220 MILLION
The champagne was flowing in France on the 15 October, 2021. A EuroMillions Superdraw (a.k.a Megadraw) had boosted the jackpot up to €130 million on Friday 24 September and the jackpot rolled over until it hit its cap of €220 million, which was eventually won on by a single ticket. Along with the UK, two of the top five biggest EuroMillions winners are from France.
The winner of the record jackpot was a woman from the island of Tahiti, which is part of French Polynesia. The winner said he was worried she would forget where she had hidden the ticket as she had hidden it under her bed and then in her clothes. She expressed a desire to see the snow as she had never seen experienced it before, and to 'explore the world' with her family. However, she added that in terms of her lifestyle, she would 'keep in simple' and she would 'keep walking barefoot'. Whilst walking barefoot might be fine in Tahiti, at least she can now invest in a good pair of boots for when she goes out into the snow!
#3 UNITED KINGDOM: €215 MILLION
A single ticket won the third biggest EuroMillions jackpot on Tuesday 10 May, 2022. The jackpot had been rolling over since it was won on 18 March. Due to strong ticket sales, it took just 4 weeks for the jackpot to rise to €215 million after starting out on €17 million.
A Superdraw (Megadraw) which was due to be held on 29 April had to be cancelled as the jackpot had naturally risen to higher than the €130 million which the Superdraw was supposed to have began with. It is highly liked that had the €215 million jackpot not been won, it would have risen to reach the €230 million jackpot cap, probably on the following draw, which was held on Friday the 13th.
The winning couple were named as Joe and Jess Thwaite from Gloucester, the couple decided to go public as they 'couldn't make others keep the secret' as it would be a 'burden'.
Joe had thought he'd 'better buy a ticket' as he was aware of the huge jackpot and chose a 'Lucky Dip' to randomly select his numbers.
The morning after the draw, Joe woke up at 05.15 and after checking up on his dogs, checked his phone to see that he had won a prize. Initially he thought he had won thousands, but then realised it was millions and 'didn't know what to do' and couldn't go back to sleep so began 'searching for property with no budge limit'.

When his wife woke up, Joe confessed 'I've got a secret, I've got something to tell you'.

After initial shock and disbelief, Jess felt as if she was 'ready' for the win as her father, who died seven years ago, 'played the National Lottery all his life and constantly dreamed of winning'. She explained; 'he would always ask us what we'd do when we won, how we'd spend it, who we'd treat. It was a regular conversation and I feel like he was preparing us. Maybe that is why I seem so chilled, as I've kind of been ready to win for years'.
The couple had recently purchased a £600,000 (approx. €706,665) home in the Costswolds with ponies and chickens. The couple have two children of primary school age who have 'always wanted a horse box for (their) ponies rather than the run-down trailer (they) use'. Holidays are also on the agenda; 'I'd love us all to get on a plane and go on a holiday, somewhere sunny' said Joe whilst Jess added 'our two children have always talked about going to Hawaii, I've no idea why but we can now make that dream come true'.

Joe has two other children from a previous marriage, who are at university. The communications sales engineer handed in his notice at work whilst Jess remained unsure about leaving her job managing the business side of a hairdressing salon which she runs with her sister in Tewkesbury, explaining that it would be 'a full-time job just managing all of this for quite some time'.

#4 SWITZERLAND: €210 MILLION
On the 26 February 2020, Switzerland gained another millionaire. The winner of the €210 million jackpot should not have had difficulty in finding financial advice in a country where banking is so prominent, it is no surprise that the winner chose to remain anonymous.
The lucky numbers were 6, 12, 22, 29, 33 plus lucky Stars 6 and 11.
These were the very numbers that Rachel Kennedy (19) and Liam McCrohan (21) were hoping to appear. The young couple from Hertfordshire in the UK, had been playing these numbers for five weeks in a row before they appeared on the 26th of February. Rachel had an account set up on a mobile app that would automatically buy her EuroMillions ticket with her numbers and claims that the mobile app sent her a notification of her 'winning match' on the day of the draw. Most unfortunately, however, she was unable to claim her prize as payment had not gone through due to insufficient funds and her numbers were therefore not entered into the draw. The odds to win were one in 139,838,160. Rachel has now changed her numbers.
#5 FRANCE: €200 MILLION
After rolling over the two previous weeks, the jackpot on 11 December, 2020, snowballed to €200 million after the previous four jackpot records had stood at €190 million since August 2012. The winner was a retiree from the South of France who chose to remain anonymous but said he would be giving away tens of millions to charity and other good causes, including donating to hospitals and creating a charitable foundation, as well as helping relatives in need. 'Seeing the happy people around me is the greatest reward. When the money falls from the sky, something must be done with it to help those who are not so lucky. Otherwise, it doesn't make sense,' were the philosophical words from the grateful and charitable winner. His humility did not end there as plans for Christmas were not changed; 'we will do exactly what was planned, down to the menu'.
Ireland's Biggest EuroMillions Winner
On February 19, 2019, a large family syndicate from Naul, Co. Dublin, became the biggest Irish EuroMillions winners. The jackpot was €175 million, the biggest jackpot to be won in Ireland since Dolores McNamara's €115 million win in 2005. Dolores' decision not to remain anonymous made her an instant celebrity, not just in Ireland but right across Europe. After her win, the former Irish cleaning lady splurged on a massive sprawling mansion on the shores of Lough Derg. In more recent times she has become known for her various investments in retail property. Dolores remained the biggest ever individual EuroMillions winner for five years until an anonymous Spanish lady won €126 million. Another large EuroMillions jackpot was won by a couple from County Down on New Year's Day, 2019, the jackpot being £114.9 million as they played via the UK National Lottery.
It's not surprising that the Dublin area dominates the table of Top 5 Irish EuroMillions jackpots as shown below.
Top 5 Irish Euromillions Jackpots
Date
Place of Ticket Purchase
Jackpot
Winning Numbers
19/02/2019
Naul, Co.Dublin
€175 million
1,8,18,19,39 + 7 & 9
29/07/2005
Limerick
€115 million
3,19,26,49,50 + 4 & 5
25/06/2013
Limburg (Belgium) & Dublin
€93 million
4,5,13,27,35 + 1 & 2
24/01/2017
Lusk, Co.Dublin
€88 million
1,5,7,17,23 + 3 & 8
19/10/2014
Dublin
€86 million
6,8,34,38,48 + 3 & 9
Fancy Becoming a Multi-Millionaire?
After reading about these amazing jackpot wins in Ireland, you may fancy having a go yourself. The best thing is, you don't even have to get up and go to the corner shop in order to participate. Lottoland enables you to bet on the EuroMillions with Millionaire. Online EuroMillions betting is a convenient way to be in with a chance to win big by betting on the outcome of the EuroMillions. Furthermore, you have the chance to make the most of special features such as DoubleJackpot and NumberShield which you won't find anywhere else! Are you the next Irish Millionaire?
Last Updated: 27 July 2022
---