Lotto Knowledge 17 March 2017
A World Of Choice At Lottoland
World Lotteries Online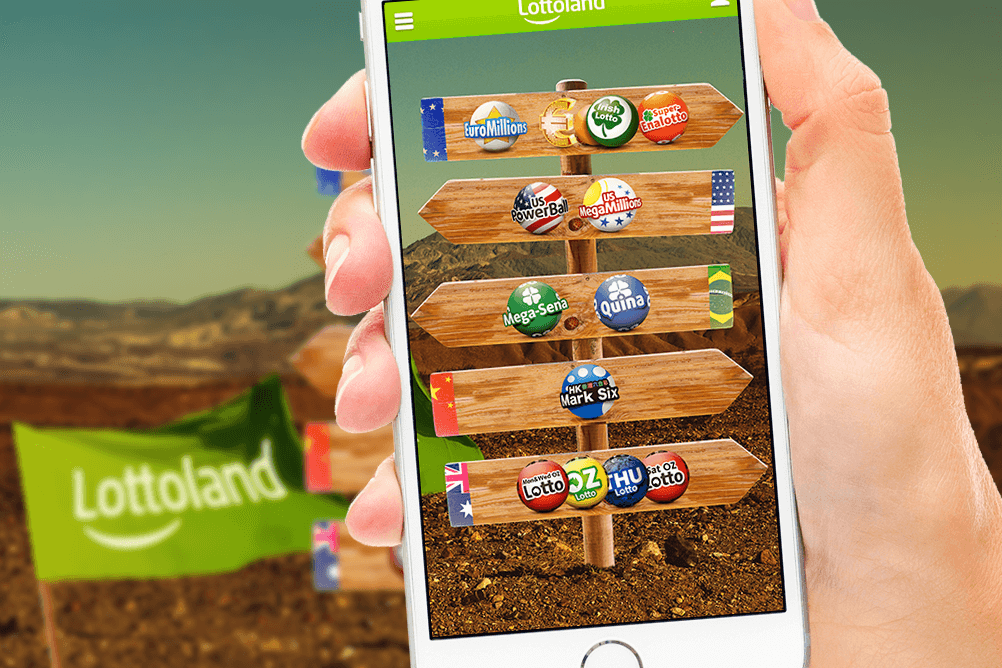 EUROPE
EuroMillions
Would we start anywhere else? EuroMillions is not just Europe's favourite lottery, it's one of ours too. With a jackpot cap of €190,000,000 and dozens of big money winners each year, it's no wonder that people across the continent take part every week.
At Lottoland we decided to make our EuroMillions jackpot even better, keeping the cost of entry at just €2.00 per line. This means you can enjoy all the big jackpots, without paying the 50c extra that all Camelot players have to!
EuroJackpot
Not familiar with EuroJackpot? Think of it as EuroMillions little brother. Another pan-continental lottery which is available in 17 European countries.
Not much is known about EuroJackpot in the UK, as tickets aren't available for purchase. However, at Lottoland you can bet on the outcome and access the big money prizes.
Draws take place every Friday, and it costs just €2.50 to play at Lottoland.
To win simply match five numbers between 1 and 50, and two bonus balls between 1 and 10. Jackpot odds are 1 in 95,344,200, much lower than the 1 in 139,838,160 chance of winning EuroMillions.
If you love big European lotteries and fancy moving away from EuroMillions, this is the lotto for you.
SuperEnalotto (Italy)
Italy's national lottery is the godfather of domestic jackpots, with prizes that rival, and even eclipse EuroMillions.
Drawing three times a week, and with no rollover cap, SuperEnalotto can race to headline grabbing jackpots in a few weeks. In fact, last year SuperEna gave Europe it's biggest jackpot of 2016, €163.5 million in total!
The 6/90 format means it's a no fuss, no hassle jackpot to bet on, and prices are €2.00 per line.
Last year David from London banked a tasty £46,000 on our SuperEnalotto jackpot, giving him a little taste of la dolce vita, Lottoland style.
Big prizes, cheap entry, now that's an offer you can't refuse.
NORTH AMERICA
PowerBall & MegaMillions
When we think America we think big cars, bigger highways and supersized fast food. The land of opportunity boasts two seriously huge lotteries, PowerBall and MegaMillions, which offer you the opportunity to bank some serious cash.
Last year PowerBall made international headlines when its jackpot hit $1.6 billion, making it the largest jackpot in history. Have no fear, MegaMillions is far from the poor relation, having given the States the 2nd and 3rd largest jackpots ever.
SOUTH AMERICA
Mega Sena
It's always a carnival with Mega Sena, South America's biggest lotto jackpot.
Brazil's famous lottery has been running since 1961 and has become an institution in the country. The biggest jackpot winner came in 1999 when a single player from Salvador banked R$64.9 million (US$35 million).
Following a 6/60 format, bets cost just €1.50 per line.
Quina
Looking for a cheaper alternative to Mega Sena? Look no further than Quina, our great alternative lotto from Brazil.
Famous for its low cost, a bet will set you back just €1.00 and there are six draws each week.
To win match 5 numbers on yousr Betslip and you could walk away with the big jackpot prize.
ASIA
Hong Kong Mark Six
At Lottoland we've always been committed to giving our customers more choice when it comes to lotteries.
We scour the globe for the most popular draws and give you the option to bet on them online. It was only a matter of time before we brought you Mark Six, Hong Kong's hugely popular jackpot
It's estimated that an average of three tickets are sold per person in Hong Kong before each draw!
This 6/49 lotto has a great cost of entry, just €1.65 per line, and potentially huge jackpots, thanks to three draws per week.
AUSTRALIA
If you come from the land down under you'll know why Australia has so many lotteries, they're mad for them! In fact, when Lottoland launched there last year we had so much traffic in the first 24 hours that our servers couldn't handle it!
We host four amazing Australian lotto jackpots each week, giving you five chances to win the Australian way each week.
First up is the Monday & Wednesday Lotto, with bets costing just €1.20 per line. On Tuesday it's the turn of the Oz Lotto, famous of course for having given Australia it's biggest ever jackpot.
On Thursdays you can bet on the beloved Oz PowerBall, another big money jackpot, before seeing out the week with the Saturday Lotto, another great jackpot with bets costing €1.50.
---