Lotto Winners 03 May 2019
Inspiring and Motivating Films with a Positive Message
20 Inspirational Movies that Can Change Your Life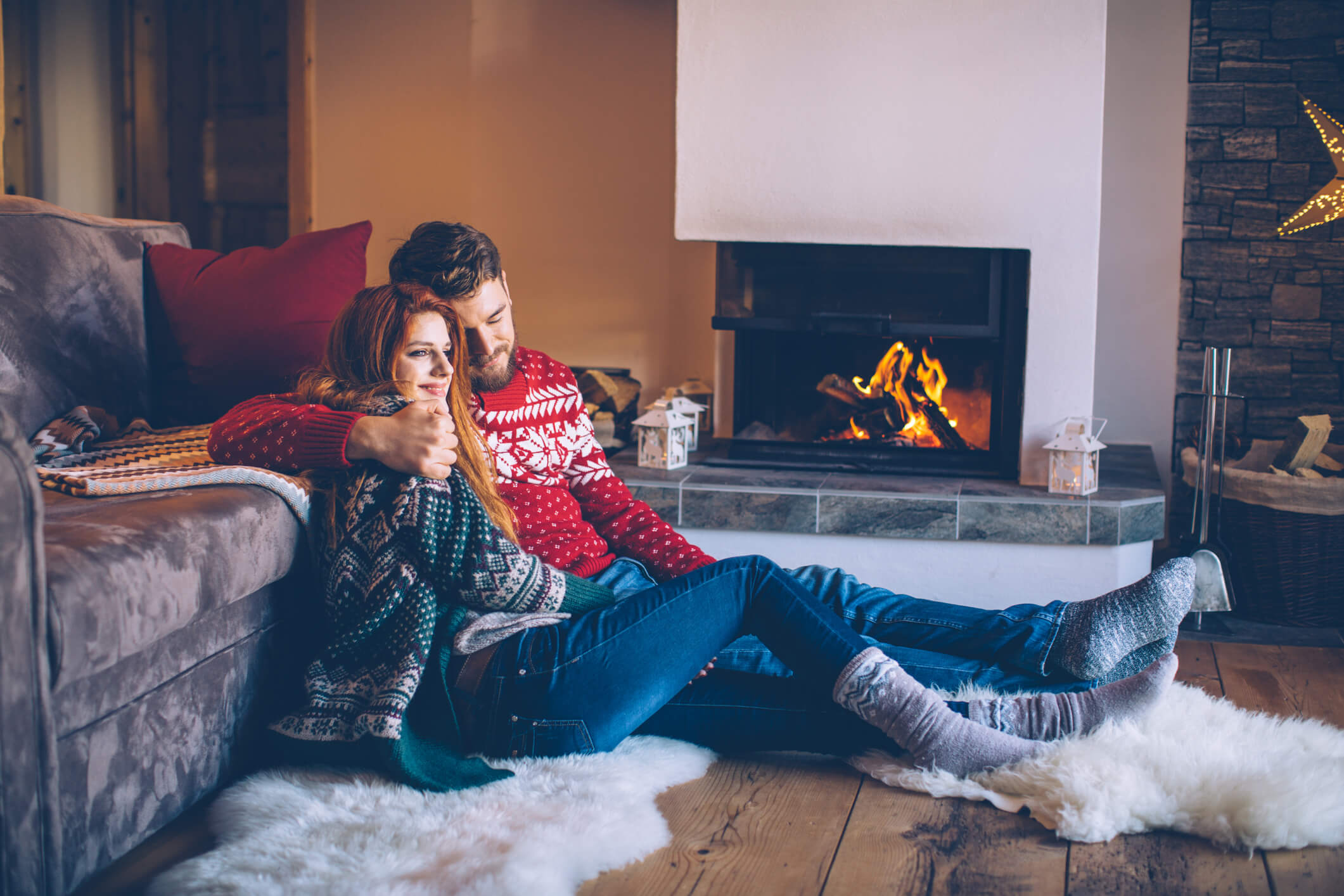 Do you feel under the weather or like you're in need of a change? Well, in many cases the heroes of these motivational films felt the same way. Check out our list of 20 of the most inspiring movies along with selected movie quotes which will not only provide food for thought, but may just allow you to see the world in a different light.
Whether you are looking to find yourself, are feeling down in the dumps, or need to get your life kick-started again, these movies will show you that it's never too late to turn things around. For each film, we attach a movie rating according to Rotten Tomatoes (first rating) and IMDb (second rating).
1. The Shawshank Redemption
Summary: this film is based on a short-story from acclaimed horror writer Stephen King. It's a story of strong friendship, life wisdom and never-ending hope. Unjustly accused Andy Dufresne is sent to prison where he meets Red, another convict also serving a life sentence. Instead of becoming resigned to his fate and slipping into depression, Andy offers hope not only to himself, but also to other prisoners. Despite the inhuman conditions, corruption, cruelty and injustice that are a part of everyday life at Shawshank Prison, Andy refuses to give up. All his energy is dedicated to one goal: to escape from jail, even if it has never been done before. His only comfort is this vision of freedom.
Directed by: Frank Darabont
Stars: Tim Robbins, Morgan Freeman
Rating: 91% / 9.3
Quote: "Remember, Red, hope is a good thing, maybe the best of things, and no good thing ever dies".
2. Intouchables
Summary: what happens when a paralyzed aristocrat begins to care for a boy from a poor neighbourhood who he has just released from prison? This is an empowering story about the joy of life and the unexpected and untouchable friendship of the main characters, who at first glance have nothing in common. Rich Philippe, wheelchair-bound, is experiencing the most entertaining time of his life with the brutally honest and impulsive youngster Driss. He finally learns to enjoy life and push himself further than he believed possible. The movie is based on real events.
Directed by: Eric Toledano, Olivier Nakache
Stars: François Cluzet, Omar Sy, Anne Le Ny
Rating: 74% / 8.6
Quote: "Don't wait for things to get easier, simpler, better. Life will always be complicated. Learn to be happy right now. Otherwise, you'll run out of time."
3. Gran Torino
Summary: War veteran Walt Kowalsky (Eastwood) has been living his last few years of life mired in deeply rooted prejudices, full of hatred for the modern world and particularly all the immigrants surrounding him. One of the neighbours, the Chinese immigrant Thao, tries to steal his beloved '72 Gran Torino but is caught in the act by Walt. Tha's family asks Walt to have their son work at another old veteran's construction company to try to set him on the right tracks. After resisting for a long time, Walt finally gives in. An interesting relationship starts to develop between the Walt and the teenager, and Walt begins to shed the layers of prejudice which had arisen due to the horrors of the war in Korea. The film is a sincere search for an army veteran's lost humanity, a man who finds his better self in the autumn years of his life.
Director: Clint Eastwood
Stars: Clint Eastwood, Christopher Carley, Bee Wang
Rating: 79% / 8.2
Quote: "I once fixed a door that wasn't even broken yet."
4. Good Will Hunting
Summary: a psychological drama about a 20-year-old young man who has an incredible mathematical ability. Will Hunting is a working-class Bostonian who works as a janitor at Boston University and spends his nights hanging out in bars with best friend Chuckie (Ben Affleck). One day he sees a complex mathematical problem on a chalk-board and manages to solve the equation which has stumped all of the maths students at the prestigious university. To take advantage of his prodigious talent, he has to take part in psychology sessions with the empathic Sean McGuire (Robin Williams). Will gradually starts to appreciate his life and, more importantly, to believe in himself.
Directed by: Gus Van Sant
Stars: Robin Williams, Matt Damon, Minnie Driver
Rating: 97% / 8.3
Quote: "You're not perfect, sport, and let me save you the suspense: this girl you've met, she's not perfect either. But the question is whether or not you're perfect for each other."
5. Million Dollar Baby
Summary: This is the story of an aging boxing coach Frankie (Clint Eastwood again) and the struggling Maggie, who has decided to try to become a professional boxer. Desperately looking for someone who will support her and will believe in her abilities she approaches the grizzled old trainer for help. Frankie initially refuses to train her because he doesn't think much of women boxing and feels that at age 31 her time has passed. However, Maggie refuses to take no for an answer, and thanks to her tenacity Frankie finally agrees to take her on. The journey they embark on together changes the lives of both of them for the better.
Director: Clint Eastwood
Stars: Hilary Swank, Clint Eastwood, Morgan Freeman
Rating: 91% / 8.1
Quote: "Anyone can lose one fight, anybody can lose once, you'll come back from this you'll be the champion of the world."
6. Rocky
What started out as a low-budget independent movie has become an instantly recognisable classic which has inspired millions of people. The hero of the piece - Rocky Balboa - has become a symbol of strength, endurance and of triumph over adversity. Rocky is an outsider who gets a one-in-a-million opportunity which he takes with both hands. In spite of the obstacles and the troublemakers in his way, he believes in the American dream and gets the chance to take part in a major fight for the title of heavyweight champion of the world against the Muhammad Ali-inspired Apollo Creed. Rocky is the story of a man who overcomes all the obstacles that life puts in his way to follow his dreams.
Directed by: John G. Avildsen
Stars: Sylvester Stallone, Talia Shire
Rating: 93% / 7.8
Quote: "You, me, or nobody is gonna hit as hard as life. But it ain't how hard you hit; it's about how hard you can get hit, and keep moving forward. How much you can take, and keep moving forward. That's how winning is done. Now, if you know what you're worth, then go out and get what you're worth. But you gotta be willing to take the hit, and not pointing fingers saying you ain't where you are because of him, or her, or anybody. Cowards do that and that ain't you. You're better than that. "
7. It's a Wonderful Life
Summary: this is one of the all-time great movies from Hollywood's Golden Era in the 1940s. An angel comes to earth to help James Stewart's desperate and frustrated businessman and to show him how life would look if he had never existed. The film brings home the message that every person in the world has their place, and that the way we live has a lasting impact upon others. Although we may not always believe it, we all have the opportunity to make our lives wonderful.
Directed by: Frank Capra
Stars: James Stewart, Donna Reed
Rating: 86% / 8.7
Quote: "Each man's life touches so many other lives. When he isn't around he leaves an awful hole, doesn't he?"
8. Into the Wild
Summary: after graduating from university Christopher McCandless chooses an unconventional life which rejects the conservative notions of a nine-to-five existence. He gets rid of all his possessions and money and goes out on an adventurous journey to Alaska to get a taste of life in the wilderness. On his exciting journey he meets a lot of interesting people who shape his life story. The film was based on real events, and Christopher McCandless became a model and inspiration for a large number of people.
Directed by: Sean Penn
Stars: Emile Hirsch, Marcia Gay Harden
Rating: 82% / 8.2
Quote: "When you want something in life, you just gotta reach out and grab it."
9. Dead Poets Society
Summary: English teacher John Keaton does not pay attention to the curriculum or the conservative habits ingrained in the staid Welton Academy where he comes to teach in the late 1950s. His students, however, will learn much more from him than they could ever have gleaned from their textbooks. Keaton inspires them to look at the world from a different perspective and to seize the day, every day. Although his methods were unconventional, he taught his young students to keep their eyes and hearts open to everything, and to live their lives to the fullest. This is a story about following your dreams, and the strength required to stick to your beliefs in the face of stern opposition.
Directed by: Peter Weir
Stars: Robin Williams, Ethan Hawke
Rating: 85% / 8.0
Quote: "Carpe diem. Seize the day, boys. Make your lives extraordinary".
10. Whiplash
Summary: The story of a talented and self-confident drummer who follows his dream of becoming a master musician. Andrew Nayman comes under the tutelage of the most demanding teacher and conductor, Terence Fletcher, in the prestigious music conservatory that the youngster attends. At first Fletcher seems to be won over by the young drummer, and bestows upon him the honour of drumming with his band. However, the road to success and glory is not easy and there are plenty of twists and turns in the road as relationship between the borderline sadistic teacher and his student plays out. This is a story of triumph over the most extreme adversity and the power of belief.
Director: Damien Chazelle
Stars: Miles Teller, J. K. Simmons, Paul Reiser
Rating: 94% / 8.5
Quote: "I was there to push people beyond what's expected of them. I believe that is... an absolute necessity. Otherwise, we're depriving the world of the next Louis Armstrong. The next Charlie Parker".
11. Billy Elliot
Summary: schoolboy Elliot feels under pressure not just from his family but from society in general to 'go with the flow'. While his father loves the sport of boxing, he has absolutely no time for Elliot's infatuation with ballet, and believes that his son should not even consider following such an 'effeminate' path. Elliot continues to follow his dreams even in the face of mockery and criticism from loved ones. His is a difficult journey filled with determination and belief; it's a movie about breaking free of restrictions imposed by society and choosing your own path in life.
Director: Stephen Daldry
Cast: Jamie Bel, Julie Walters, Gery Lewis
Rating: 85% / 7.7
Quote: "Tutor: 'What does it feel like when you're dancing?'
Billy: 'Don't know. Sorta feels good. Sorta stiff and that, but once I get going... then I like, forget everything. And... sorta disappear. Sorta disappear. Like I feel a change in my whole body. And I've got this fire in my body. I'm just there. Flyin' like a bird. Like electricity. Yeah, like electricity.'"
12. The Wolf of Wall Street
Summary: living the life of your dreams can take many different forms. For young shareholder Jordan Belfort, it's money, women, drugs, and never ending entertainment that makes him feel like a success. The film is based on the true story of Belford, who endured a rollercoaster from crazy highs to crashing lows. This film shines a spotlight on the true meaning of success and the real priorities of life.
Directed by: Martin Scorsese
Cast: Leonardo DiCaprio, Jonah Hill, Matthew McConaughey
Rating: 77% / 8.2
Quote: "The only thing standing between you and your goal is the bull**** story you keep telling yourself as to why you can't achieve it."
13. Slumdog Millionaire
Summary: Slumdog Millionaire takes us on the journey of a young boy Jamal Malik from the desperate poverty of Indian slums to the TV show 'Who Wants to be a Millionaire'. He is close to winning the top prize of 20 million rupees, and has one day to prepare, but he is being persecuted by a police officer who doubts his knowledge and accuses him of cheating. How could a boy without a future know more than educated youngsters? Slumdog Millionaire is an inspiring story of survival, strong faith and victory.
Directed by: Danny Boyle
Stars: Dev Patel, Saurabh Shukla
Rating: 92% / 8.0
Quote: "The scar is proof of a healed wound."
14. The pursuit of Happyness
Summary: this movie takes on the story of Chris Garner, who survived a year on the street with his little five-year-old son in tow. As Garner struggles to find a good job, his wife leaves him and their son in search of a better life. Chris manages to get unpaid work in a prestigious firm with the vision of a future job offer. Because of lack of finances, he and his son find themselves homeless. Despite the harrowing situation he finds himself in, Chris remains a loving and inspiring father. He refuses to surrender to the daily injustices he encounters and does everything he can to create a better future for his son.
Director: Gabriele Muccino
Settlement: Will Smith, Jaden Smith, Thandie Newton
Rating: 67% / 8.0
Quote: "You got a dream. You gotta protect it. People can't do somethin' themselves, they wanna tell you you can't do it. If you want somethin', go get it. Period".
15. 50/50
Summary: a twenty-one-year-old young man suffers the devastating blow of being diagnosed with terminal cancer. How does an ordinary young man deal with such a deadly disease? This melancholic comedy about fighting serious illnesses as a young man was inspired by a real event. Despite the serious topic, its light touch means that 50/50 will provide you with a dose of positive energy and humour.
Director: Jonathan Levine
Stars: Joseph Gordon-Levitt, Seth Rogan, Anna Kendrick
Rating: 94% / 7.7
Quote: "You can't change your situation. The only thing that you can change is how you choose to deal with it."
16. Seven Pounds
Summary: IRS agent Ben Thomas decides to atone for his sins by completely changing the lives of seven strangers who find themselves in a critical life situation. Ben, a man with a mysterious past, is trying to acheive redemption by some pretty unusual means. However, much to his surprise he falls in love with one of the people he is trying to help, and her optimism will forever change his view of the world.
Director: Gabriele Muccino
Stars: Will Smith, Rosario Dawson, Woody Harrelson
Rating: 27% / 7.7
Quote: "Emily: 'Why do I get the feeling you're doing me a really big favor?'
Ben: 'Because I get the feeling that you really deserve it.'"
17. Life of Pi
Summary: the family of young Pi Patel decides to leave India and move to Canada in search of a better life. As the family business happens to be a zoo, they take with them a collection of animals on their journey by sea to the new world. However, an unexpected storm strikes and sinks their cargo ship. The only survivors are Pi, a few animals and Richard Parker - a Bengal tiger. The young man experiences a long and adventure-filled journey, during which he becomes a man as he struggles to survive what fate throws in his path.
Directed by: Ang Lee
Stars: Suraj Sharma, Irrfan Khan
Rating: 87% / 7.9
Quote: Adult Pi Patel: Faith is a house with many rooms.
Writer: But no room for doubt?
Adult Pi Patel: Oh plenty, on every floor. Doubt is useful, it keeps faith a living thing. After all, you cannot know the strength of your faith until it has been tested.
18. The Peaceful Warrior
Summary: this is a carefully considered film about a successful athlete who suffers life changing tragedy which causes him to struggle with his own demons. The crippling injury suffered by the main character, Dan Millman, affects the way that he sees the world. Thanks to a meeting with a mysterious stranger, he finds a way to get his life back on track. The picture reflects on the fact that the greatest life struggles and trials are going on in our own heads, and everything that happens in our lives is for a reason. The story is based on real-life events and the best-selling memoir of the central protagonist.
Directed by: Victor Salva
Stars: Scott Mechlowicz, Nick Nolte
Rating: 25% / 7.3
Quote: "The journey is what brings us happiness not the destination".
19. Pay It Forward
Summary: seven-year-old Trevor gets an interesting assignment at school, which is to come up with an idea about how to improve the world. He develops a method whereby when we benefit from a good deed, to pass on the good deed three times. Trevor puts his plan into action, but is not satisfied with the results. Can one idea save all of mankind? Can the world really become a better place? The film Pay It Forward examines the idea that the simple act of helping others can have such a powerful impact on everyone.
Directed by: Mimi Leader
Stars: Kevin Spacey, Helen Hunt, Joel Osment
Rating: 40% / 7.1
Quote: "I think some people are too scared, or something. I guess it's hard for people who are so used to things the way they are - even if they're bad - to change. 'Cause they kind of give up. And when they do, everybody kind of loses."
20. Wild
Summary: Wild is the story of a young woman's battle against herself as much as it is a story about conquering the elements.. Cheryl loses her mother to cancer and sees her marriage break up, and turns to drugs and one night stands to deal with her traumas. Finally she reaches the point where she realises that something has to change, so she sets herself an extreme test of endurance. She decides to take off on the longest mountainous route across America - the Pacific Crest Trail - stretching from the Moose desert to Washington. She takes on this herculean task alone and without having had any prior hiking experience. During the trek of more than 1,000 miles she experiences pain, fear, loneliness and exhaustion, but gains far more than she loses along the way.
Director: Jean-Marc Vallée
Stars: Reese Witherspoon, Gaby Hoffmann
Rating: 90% / 7.1
Quote: "My mother used to say something that drove me nuts. There is a sunrise and a sunset every day and you can choose to be there for it. You can put yourself in the way of beauty."
Other movies with inspiring tales to tell:
Forrest Gump: one man overcomes a series of obstacles to live an extraordinary life.
127 Hours: an adventurer faces a horrible choice and demonstrates incredible courage in this true story of survival.
Field of Dreams: 'build it and they will come' - the power of dreams and believing in the impossible.
Gandhi: the story of Mahatma Gandhi's peaceful protest against oppression.
Braveheart: the story of William Wallace and his struggle for freedom in 13th century Britain.
Erin Brockovich: one woman makes a big difference, and refuses to be silenced in her crusade for justice.
Remember the Titans: Inspirational US sports movie about overcoming prejudice.
Castaway: a man is stranded on a desert island, but his ingenuity and will to survive give him strength.
Big Hero 6: a boy learns about life and loss from his robotic friend in this modern animated classic.
We believe that watching the often-emotional stories brought to life on the silver screen can inspire and motivate you. However, the story doesn't end there. Every one of us has a unique and different tale to tell, and just because your own story doesn't make it to Hollywood does not make it any less inspiring.
Did we forget to mention your favourite motivational movie? Tell us about it in the Comments section below.
Source:
www.planetofsuccess.com
www.thetoptens.com
www.hollywood.com
http://list25.com
www.csfd.cz
www.imdb.com
---