Lotto News 03 October 2018
The Most Unmissable Lottery Draws
5 Lottery Times You Should Put In Your Calendar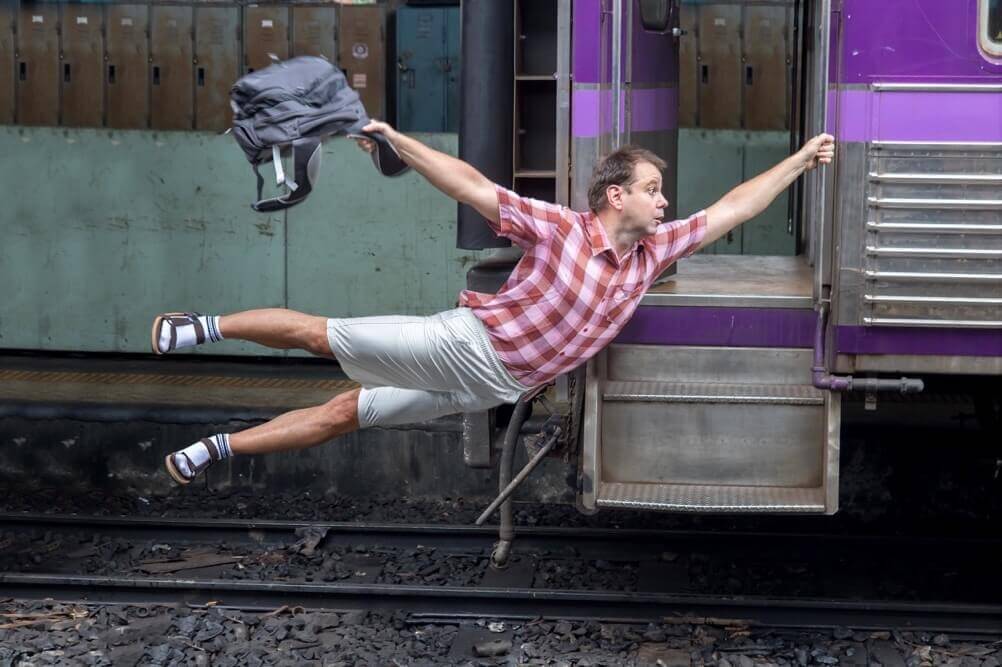 LOTTO DEADLINE: WHEN'S THE LATEST TIME TO PLACE A BET?
First of all, you should remember the following times: On the day of the draw, you can place a bet on the Lotto on Wednesdays and Saturdays. The equally attractive EuroMillions lottery takes place at on Tuesdays and Fridays at 8 o'clock in the evening. So that's four nights a week where Ireland's favourite lottery jackpot draws are happening.
Everyone knows the feeling: The Friday afternoon breaks where the brain is already on the backburner and you can't wait for the weekend to get started. For some those thoughts are spolied by thoughts of the inevitable Monday morning back in work, only to let the power of the imagination take over. What if you could consign those miserable Mondays to the dustbin? Just hit that lottery jackpot one time and so many worries would disappear. But how long do I have to place that bet?
THE DEADLINES AND DRAWS OF THE 5 MOST POPULAR LOTTERIES IN IRELAND
Below are the most important times of your favorite lotteries. These are the official draw times and acceptance deadlines. The good news is that here at Lottoland, you can often take the option to make last-minute bets even after the deadlines have passed. More on that below:
Draw Times and Deadlines
Logo
Lotto
Draw Time
Deadline
Lotto
Wed/Sat 20:00
Wed/Sat 19:40
EuroMillions
Tue/Fri 20:00
Tue/Fri 19:30
UK Lotto
Wed/Sat 20:30
Tue/Fri 19:30
MegaMillions
Wed/Sat 04:00
Wed/Sat 02:30
PowerBall
Thu/Sun 04:00
Thu/Sun 02:30
(Note: all times listed are in Irish time)
Let's take the example of our Friday night dreamer. You glance at the time and realise that you have missed the standard deadline of 7:30PM for the EuroMillions draw. Fortunately, your chance of a big win is not lost when you place your bet with Lottoland. Here we accept bets right up to the draw time, meaning that the local lottery deadlines aren't the end of the story.
Lotto retail outlets can even turn last-minute bets into a lottery all of their own. If you are unlucky and the person in front of you in the queue needs a little more time to sort out all the change in his or her wallet, then the dream of a lottery win may be over before it can even begin. With Lottoland, you never have to worry about beating the crowds to get involved in a lotto draw.
Here at Lottoland we offer four enhanced features to make sure that there are no obstacles on your road to lottery success. We try to make betting on the lottery online from Ireland the safest, most comfortable and fastest option.
THE LOTTOLAND LAST MINUTE BET
Waiting until the last minute is generally a bad idea when it comes to having a crack at the lottery, as you don't want to miss out on your chance to enter. However, at Lottoland it only takes a moment to choose a random selection and click to bet. Literally until the last second, you will be able to place a bet on your favourite lottery.
So if you have a good feeling and you want to have a punt at the last minute, then you can save yourself the stress of a late dash to the shops. With just a few clicks, just before the end of the lottery window, your dream can live on. This works for the most popular lotteries even after the official deadline, the most important thing being that the draw has not yet taken place.
GET RID OF ALL WORRIES WITH A SUBSCRIPTION
This is the easiest of all solutions. The deadline for a lottery does not need to interest you any more, because you can place your bet in advance. Now even a surprise visit from the in-laws can't derail your plans. You can rest assured that you need never miss out on betting on a big lottery draw again.
Simply tick the box beneath the betslip and you can enter your chosen draw for any period of between 1 week and a year. After that you can just sit back and anticipate the email from Lottoland after every draw takes place in order to discover whether you have been lucky this time around.
HUNT FOR THAT JACKPOT
With another popular Lottoland special feature you can hunt for the biggest jackpots, without having to worry about the deadline. The jackpot hunt, which you can choose at the bottom of each lottery ticket, will keep your bets active until the current jackpot is hit.
So your submitted bets will take part in the upcoming draws until someone can claim the first prize - and with a bit of luck that somebody will be you! For example, while you are on vacation you won't always have to check how the jackpot is developing. If it is hit at any time then this alternative, 'jackpot-specific' subscription ends automatically.
DETERMINE MINIMUM JACKPOT YOURSELF
This option can also be found beneath the lottery betslips. If you are only interested in high jackpots, you can concentrate on just these. Choose the minimum jackpot level that you are interested in and you will only enter the lottery draw when the jackpot meets your minimum requirement.
Let's take an example: You want to bet on EuroMillions, but only if the jackpot gets above €50 million. Below your ticket find the 'Participation' section and tick the JP next to the minimum amount of your choice - €50M in this case. Your bet will only go onto a EuroMillions draw that reaches that minimum jackpot amount.
NOW IT'S YOUR TURN
For a complete overview of all available lotteries and the time until the next draw you should go here. And if you don't want to wait then why not check out one of our Instant Win games, which make dreams come true in seconds.
Whichever you choose, we wish you and your bets every success next time you try your luck - without having to stress about deadlines!
---