Lotto News 05 March 2020
Pots of Gold from the Irish Lotto!
How to Celebrate St Patrick's Day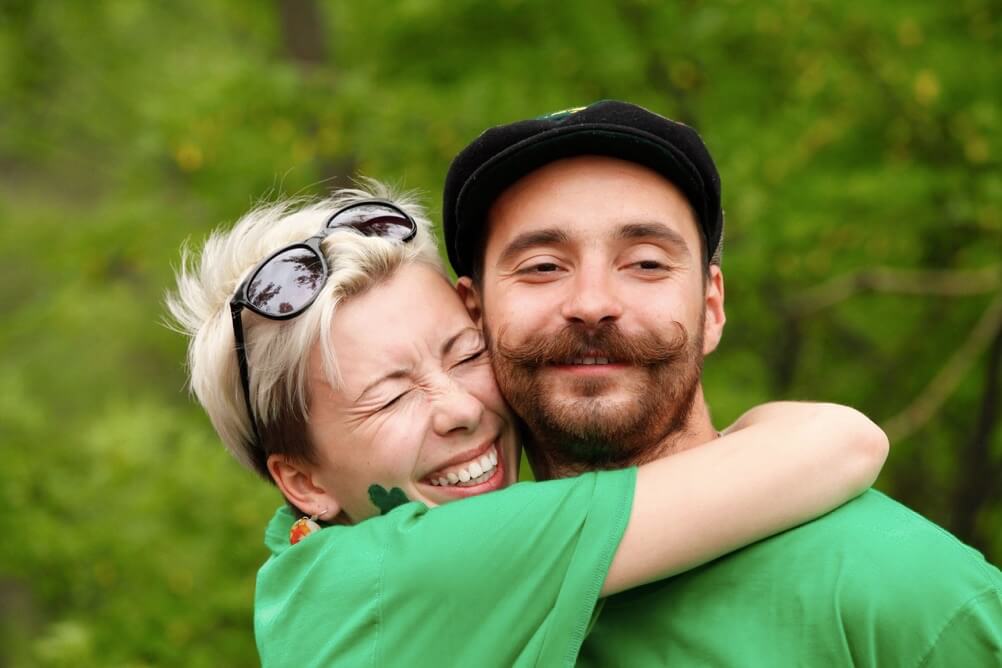 But do you know what St Patrick's Day means for world pop culture and how celebrations around the globe work? Are you curious to know the history of St. Patrick's Day?
So stay with us and discover the true origin of this celebration of all things Irish. And the best part: you will learn how to take advantage of St Patrick's Day to play for a real treasure in the Irish Lottery. Like the sound of that? Then let's get started.
WHO WAS PATRICK?
Not too much is known about Saint Patrick, but we do know that he is credited with bringing Christianity to pagan Ireland. However, historians have concluded that Christianity already existed on the island before Patrick made his celebrated visit. We know, for example, that a bishop called Palladius was sent to Ireland by the Pope in 431AD on a mission to spread the word of Christianity, so perhaps we should be celebrating Palladius Day instead!
Patrick was born in the 4th century in Great Britain, although there is disagreement about whether he was English, Scottish or Welsh. At the age of 16, he was kidnapped and enslaved and taken to Ireland to work as a shepherd. Patrick managed to escape after 6 years and returned to his home, where he followed in his father's footsteps and became a cleric.
Years later, he returned to Ireland as a priest with a mission to convert the Celts to Christianity. By all accounts, he did so quite successfully, by combining elements of local culture with the teaching of the Gospel. According to legend, Patrick was said to have used the shamrock as a way to explain the Holy Trinity, and of course today the shamrock is known as the national flower of Ireland.
ST PATRICK'S DAY: WHAT IS SAINT PATRICK'S DAY?
St Patrick's Day has been a religious celebration since the 17th century, held on March 17th each year as this was the day on which Patrick died. But how did this holiday become a celebration of Irish culture around the world? What is Saint Patrick's relationship with green beer and leprechauns?
In fact, the origin of St. Patrick's Day as we know it can be traced back to Irish immigrants to the United States. St Patrick's day became a day to honour Irish culture and traditions, and as more immigrants came from the Old Country to America, the size of these celebrations grew exponentially. In fact, the very first St Patrick's Day parade was held not in Ireland, but in the city of Boston in 1737.
As is often the case, money played a part in the growth of St Patrick's Day over the years. Bar owners in the States realised that this feast-day had the potential to give their profits a boost and started to organise their own parades and celebrations. The parties became less about Patrick, and more a celebration of all things Irish, which is why mythical creatures like leprechauns became associated with the day, along with the ever-present shamrock and of course the colour green. Irish soldiers wore green when they fought the British during the Irish Rebellion, helping to associate this colour with Ireland. St Patrick himself actually would have worn blue-coloured garments, but these days you can wear anything to celebrate St Patrick's Day just as long as it's green!
HOW IS ST PATRICK'S DAY CELEBRATED OVER THE WORLD?
With the success of the St Patrick's Day parties in the United States, the tradition spread quickly across the world. Today, the date is celebrated in Ireland itself, where in the past pubs did not even open on the Saint Patrick's holiday, and in just about every country on the planet. In fact, such is its popularity, it is estimated that Paddy's Day is celebrated in more countries than any other national festival.
From Moscow to Mumbai and Buenos Aires to Brussels, March 17th has become an annual day to celebrate your Irishness - real or imagined!
But there is another way to celebrate St Patrick's Day, even if the bars in your city do not have special events planned: by having a bet on the Irish Lotto. Just in case you are not familiar with how this lottery works, we are here to give you an introduction to one of Ireland's most popular exports.
CELEBRATE SAINT PATRICK'S DAY WITH IRISH LOTTERY
The Irish Lotto offers the best opportunity for you to fulfil your lottery dreams on St Patrick's Day.
In the Irish Lotto, you need to choose 6 numbers from 1 to 47. On Wednesdays and Saturdays, always at 17:00 GMT, the draws are carried out and you win the jackpot if you hit all six lucky numbers. The odds are just 1 in 10.7 million, a much friendlier chance than many lotteries can offer.
ODDS OF WINNING THE IRISH LOTTO
prize tier
ODDS
estimated prizeS
I. (6)
1 in 10,737,573
Jackpot
II. (5+1)
1 in 1,789,596
€73,000
III. (5)
1 in 44,740
€1,100
IV. (4+1)
1 in 17,896
€110
V. (4)
1 in 918
€36
VI. (3+1)
1 in 688
€18
VII. (3)
1 in 72
€7
VIII. (2+1)
1 in 54
€3
In addition to the 6 numbers for the main prize, a bonus number is also drawn. You don't have to worry about choosing it on your selection, it works as a way to increase your winnings if you don't get all the main numbers of the contest right - so it is basically an additional number of the draw.
So, you can win by hitting 2 main numbers + the bonus number (to get a basic prize), three main numbers, three main numbers + the bonus and so on... there are 8 prize categories in total. However, getting all six of the main numbers correct is the key to winning the jackpot prize which in the past has gone as high as €18.9 million.
How to play the Irish Lotto Plus Games
The Irish Lottery minimum bet costs just 2 euros, but for just an extra euro you can triple your chances of winning and participate in two extra draws. By doing this, in addition to the normal Irish Lotto draw, you will get the chance to win on the Irish Lotto +1 and Irish Lotto +2, which are additional draws that take place following the main draw.
You don't have to choose a new set of numbers, as your initial selection will be used in all three lotteries. In other words, this is an excellent way to maximise your chances of a win, especially if you consider that the Lotto Plus draws could win you an extra €1.25 million.
Follow the step by step guide below and try your luck on St Patrick's Day:
1. Create your Player Account at Lottoland through the Register button in the upper right corner of your screen.
2. Access the Irish Lotto page and fill out your bet slip with the six numbers of your choice. If you wish you can choose up to 13 numbers, with combinations of all of these being entered to boost your chances of a win. Don't forget to activate the Irish Lotto +1 and +2 by checking the box below your bet slip to bet on the extra draws and triple your chances of winning.
3. If you wish, activate exclusive Lottoland features, such as Double Jackpot and NumberShield, which allow you to bet to win double the standard jackpot and ensure that your jackpot win will not have to be shared with anyone else.
4. Cross your fingers and hope that the lucky leprechaun shares his pot of gold with you. If you win, you will receive an email from Lottoland and the amount will be available for withdrawal from your account.
See how quick and easy it is? Let the spirit of St Patrick's Day inspire you and compete for a real treasure trove of prizes. Bet on the Irish Lotto now on your mobile or desktop computer.
Happy St Patrick's Day - Lá Fhéile Pádraig sona duit - and good luck!
---