Lotto News 02 March 2020
Back in the Black!
The Financial Diet: Money-Saving Tips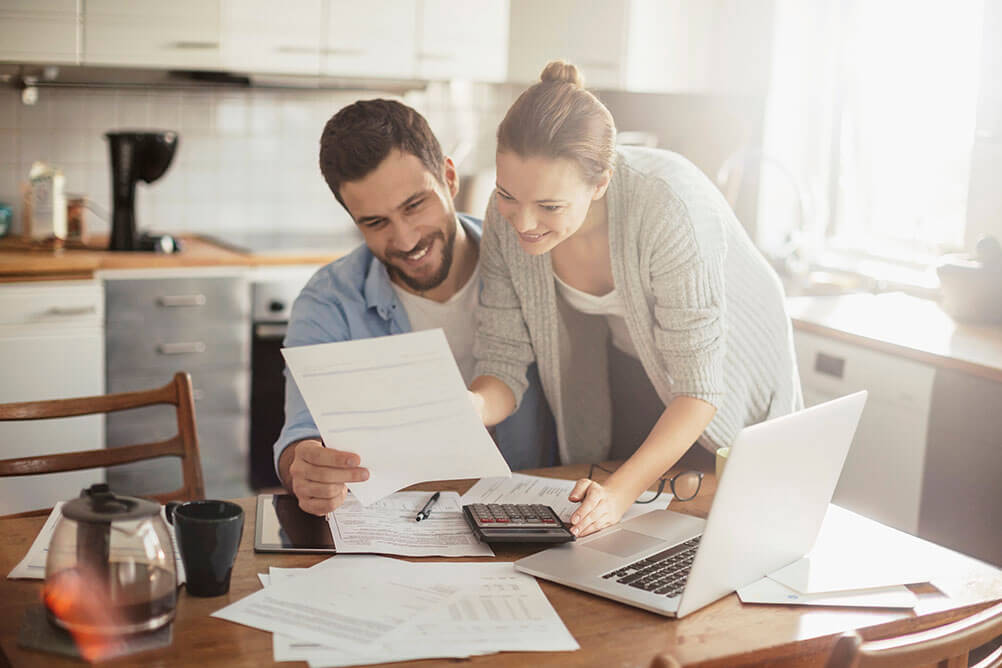 The Lottoland 'Financial Diet' Survey
Lottoland recently carried out a survey of more than 2,000 adults in the UK about their financial plans for the year, with more than a third of the respondents saying that money management was the thing they would most like to improve upon. Almost 40% admitted to racking up unexpected debts over the course of the previous year, and most of them want to get their finances back on track.
The survey results make for interesting reading, with plans to sell unwanted possessions, keep a close eye on their monthly outgoings and save more cash coming high on the list of resolutions for the upcoming year. A further fifth stated their ambition of finally paying off their credit card debt by the end of the year.
Other financial goals for 2020 include the 17% of people surveyed who hoped to reduce the number of frivolous purchases and to shop around for better deals. More than one in 10 Brits even plan to look for a better-paid job, while 14 per cent simply aim to stay in the black for the year ahead.
Here are the top ten results of our Financial Diet Survey:
When asked what an unexpected surplus would help with in 2020, the majority (38 per cent) said financial security – a decidedly unflashy intention for extra cash. More than a third of adults would love a little extra cash for a holiday, while a quarter would like to be able to put some money towards house maintenance and repairs.
Nigel Birrell, Lottoland CEO, said: "Exercising more, eating better – and saving money. These have long since been the go-to New Year's Resolutions for Brits. But, in the current financial climate, many people will understandably want to prioritise the latter above all else."
"By making some clever tweaks to the way they handle their finances, people can reap the rewards in years to come."
Top Ten Money-Saving Tips
So how to go about saving those pennies? We have compiled a list of Money-Saving Tips from experts to help get your finances firmly back on track.
The place to start when trying to get a grip on your finances is to figure out just where your money is going each month. This will require some tedious trawling through bank records, but it will be worth the effort in the end. Figure out how much you are spending on grocery shopping, transport, eating out, clothes, insurance policies, travel and all your other regular expenditures. By looking at where your money goes each month you will quickly be able to spot areas where you can make some cut-backs. Do you really want to keep paying for that gym you never visit? Are you spending too much online on impulse purchases that you could do without? Now you can calculate a reasonable budget that will get you through the month and leave you with some money to put aside for a rainy day.
If you are someone who struggles to save money, then perhaps it's time to look at some reasonable ways to reduce your outgoings. The world of banking and finance can be offputting to some, but there is potentially a lot of money to be saved by switching bank accounts, credit cards, insurance providers or mortgages. The interest charged on credit cards can be a real drain on your finances, but a lot of providers will offer interest-free cards for a 12-month introductory period, giving you a chance to make inroads into the amount you owe. Some changes can be very easy to implement, like walking instead of taking public transport or using the car, or going online to sell unwanted items rather than buying more. A lot of people are also going online to find extra work - there are lots of freelance sites out there and these can be a great way to pick up some extra cash. Also if foreign holidays are taking a chunk out of your earnings, you can help your bank balance (and the planet) by considering local alternatives.
A Penny Saved is a Penny Earned
Now we all know that drawing up budgeting plans is not exactly anyone's idea of a good time! However, if you have the possibility to ease those money stresses and worries that pop into your head in the early hours of the morning, it is certainly worth doing. Of course, a nice lottery win would solve all those problems in an instant, but that is something nobody can rely on and it's a good idea to take some positive steps towards sorting out your finances yourself.
Hopefully our suggestions have given you some ideas about how to make your money stretch a little bit further. Remember that even small changes can make a big difference in the long term.
Our 'financial diet' may just help you to meet some of your financial goals this year, and with a bit of luck this particular 'diet' will allow you to add pounds (or euros, or dollars...) instead of losing them!
Sources:
moneysavingexpert.com
which.co.uk
nerdwallet.com
lifehack.org
thesun.co.uk
everydollar.com
Lottoland survey (via OnePoll)
---