Lotto News 24 August 2018
Which Approach Is Best?
How To Choose Lotto Numbers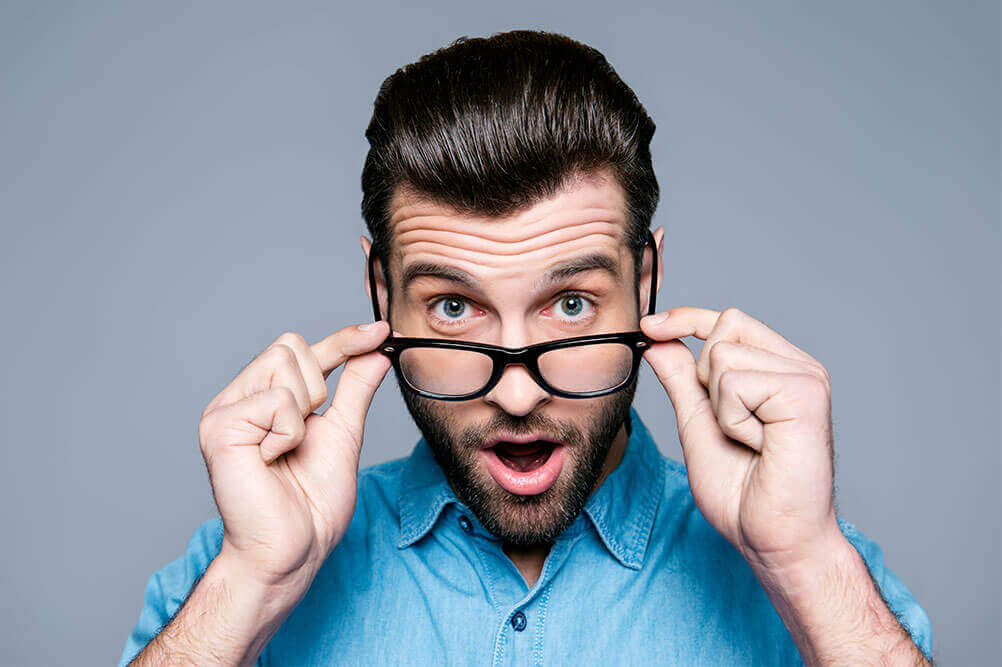 THE FAIRY TALE OF HOT AND COLD NUMBERS

The starting position: Strategically thinking lottery fans analyse past draws and try to use them to work out the number combinations of the future. This can happen in two ways. Either you just bet on the numbers that have not rolled out of the drum for a long time or you believe that recently drawn balls are hot and are going to bring good luck again.
What are the pros? The Bulgarian Lottery! Unbelievably, in the same week in September 2009 the same six numbers were drawn in the Bulgarian state lottery. In fact this was so unbelievable that the government ordered an investigation, but it was discovered that it was just pure coincidence and anyone who had copied the winning numbers 4, 15, 23, 24, 35 and 42 from the September 6th draw had won again on September 10th!
What are the cons? The old results are of no importance when it comes to the next draw. In addition, we can report from experience that the winning lotto numbers drawn the previous week serve as inspiration for a relatively large number of other people when choosing the next week's numbers. So even if there was another Bulgarian miracle you would have to share the jackpot with more other people.
Our suggestion: You can save yourself the trouble of analysing the most recent numbers. If you want to increase your chances of a big win, you can try the numerous extra games offered from many different lotteries instead. There are usually particularly good odds to give you the chance of making big profits.
YOU NEED A MULTI-MILLION JACKPOT WIN TO BE HAPPY

The starting position: I'm only interested in the lottery if there is a jackpot which exceeds a certain high threshold. For example, I will only bet when the Mega Millions or Powerball jackpot exceeds $500 million.
What are the pros? The thrill, the tingling in the stomach, the wait until the draw time during which you can dream of life after winning that giant jackpot. These are very good reasons to be part of the biggest lottery jackpot draws. If, after the draw takes place, the dream becomes reality, then so much the better.
What are the cons? If you decide that this is a lottery worth going for then no doubt a lot of other people will have exactly the same idea. Of course, a mega-jackpot can change a life forever, but the odds are usually extra-long and you may end up having to share it with other people. Therefore, you may want to take a look at some of the smaller lotteries which still offer multi-million prizes, even if they don't hog the headlines.
Our suggestion: use your insider knowledge to go for a great lottery prize that others aren't even aware of. An example? Cash4Life, a numbers game that always draws during the nights of Tuesday and Friday, pays out a superb prize worth millions. There are 1,000 Euros to win, but the special thing about this lottery is that you get paid thousands of euros every day (or if you win the second prize, every month) for the rest of your life.
FORTUNE TELLERS AND HOROSCOPES

The starting position: Many people believe in horoscopes or in the advice and forecasts of external sources. Their choice of lottery numbers is often based on such external influences.
What are the pros? Why not pay a visit to your local Chinese restaurant and enjoy a fortune cookie for dessert. And if it should specifically refer to certain lottery numbers, then why not test your luck and bet with them? That's what 110 Chinese food fans did in March 2005 and it worked out pretty well for them. They got to share in the second prize tier of that week's MegaMillions, earning between $100,000 and $500,000 depending on whether they added the PowerPlay feature or not.
What are the cons? Let's be honest, regardless of the positions of Venus and Saturn relative to the moon, it's not going to have any effect on your six little crosses for a million-jackpot. Nor would the fortune teller in the carnival tent have to sit there gazing into a crystal ball for paying customers if she could actually predict lottery numbers for real.
Our suggestion: Leave the star-gazing to astronomers and forget about so-called psychic lottery predictions.
FAMOUS NUMBER SERIES AND PATTERNS

The starting position: create a pattern that looks especially nice on the betslip. A series of 1, 2, 3, 4, 5, 6 for the less imaginative people or a combination of numbers that just flickered across the screen in the favorite TV series. These are all commonly selected options when it comes to picking those lotto numbers.
What are the pros? Sometimes those familiar combinations just happen to be randomly selected from time to time. The television series Lost was still on everyone's lips in January 2011, and with it a series of numbers which had made one of the main characters a multimillionaire. Almost 25,000 fans of the show bet on the same combination and were fortunate enough to get four correct and to each win $150.
What are the cons? When on 10th of April, 1999 the numbers 2, 3, 4, 5 and 6 were all drawn in the German Lotto, there were exactly 38,008 people who had picked those five numbers correctly. The profit was accordingly low, with less than 200 euros paid out to each of the winners instead of the thousands that might normally be expected.
Our suggestion: If you want to be systematic and think about pretty patterns and profitable rows of numbers, why not activate the system bet instead? This allows you to choose more number combinations and increases your chance of a win accordingly.
THE MEGA JACKPOTS

The starting position: The PowerBall jackpot has risen to a new world-record amount! Resistance is pointless, the chance of winning these mega-millions cannot be passed up on.
What are the pros? Those lucky people who have won over a hundred million certainly aren't sorry that they entered those mega-draws. We can be pretty confident that the elderly lady from Florida with her $590 million winning PowerBall ticket was not complaining when her numbers came up.
What are the cons? Even if the jackpot has not reached incredible heights, participation may still be worthwhile, even more so than with those flashy super-jackpots. Everyone tends to get caught up in lottery fever when the giant lottery jackpots hit the heights, which means that there is more likelihood of your having to share any prize that you win. And let's be honest, a jackpot of 10 million euros will be more than enough to change your life for the better over the long term.
Our suggestion: Quietly broadening your horizons and looking for lotteries that are not always on everyone's lips. There are plenty of options at Lottoland, and sticking only to those monster jackpots is not always the best idea.
THE COMPLETELY WRONG APPROACH!

The starting position: Again and again we hear stories of desperate attempts to manipulate the outcome of a draw in somebody's favour. In the United States, for example, a lottery employee and software engineer managed to hack into the computer system of different lotteries to rig the outcome. He wasn't able to profit from this computer chicanery though. Instead, he ended up serving several years in prison, along with his accomplices.
What are the pros? Free food and accommodation are yours! The only drawback is that they will be served up in a prison building. That should tell you everything you need to know.
What are the cons? Common sense. In a game for the millions, ensuring a flawless and fraud-protected drawing of lottery numbers has the highest priority. Those who actually have manipulations in mind must then expect the consequences.
Our suggestion: Only rely on licensed providers and choose your numbers legally and according to the rules.
After all that, perhaps the best advice is not to worry so much about hot and cold lottery numbers or psychic predictions. Every number has the same chance of coming out as any other - there's just no way to predict them - so why not hit the random number generator and sit back and relax until the results of the draw are revealed. Best of luck!
---