Lotto News 12 July 2016
France's Loto in a nutshell
How To Play The French Lotto Online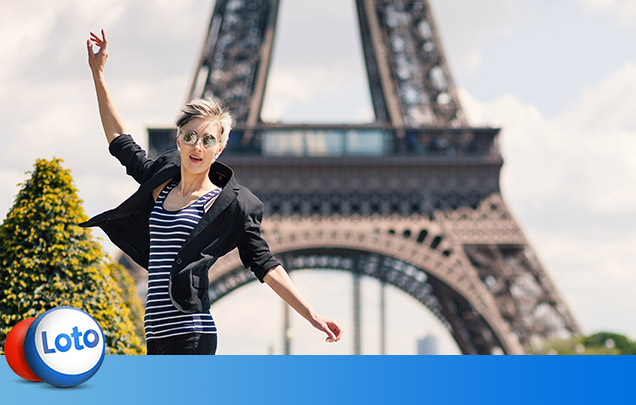 In this article you will learn:
How to play the French Lotto
How much you can win
How to boost your chances of winning
French Lotto – At A Glance
Format: 5 from 49 regular numbers plus a bonus number from 1 to 10.
Record Jackpot: €30 million
Draws: Mondays, Wednesdays and Saturdays
Categories of awards: 6
Price: €2
How To Play The French Lotto
The French Lotto is a simple, straightforward lottery game that's quick and easy to pick up and fun to play. First pick five numbers from a range of one to 49, then pick a Bonus ball number from a range of one to ten.
Get all six regular numbers to win the jackpot. Otherwise you also have a chance of winning one of five additional prize tiers. In fact you need only get two of the six numbers right to still win a prize.
Jacques Pot
The minimum jackpot amount is €2 million, while the maximum possible jackpot value is currently €36 million, so a little less than double the Irish Lotto record of €18.9 million.
How To Win The French Lotto
As it stands the French Lotto is a fairly lucrative lottery game, however there are ways of increasing your chances of winning a prize.
Never miss a draw: As the French Lotto is drawn on Mondays, Wednesdays and Saturdays you get three days a week to become a multimillionaire. Entering multiple draws increases your chances of winning, but remembering to enter the lottery each week can be a bit of a hassle, however, so the solution is to first check each of the draw days, then check the Subscription box, then finally set your Billing period from the dropdown menu before clicking on Submit.
DOUBLE your money: Lottoland's famous DoubleJackpot feature can be enabled by sliding the button from left to right. Now, if you win the jackpot you'll win DOUBLE the official jackpot amount!
Multiply your chances of winning: You know you don't have to just pick five numbers and one bonus number, you can pick more if you want. Each additional number will cost extra, but, by entering multiple numbers in a single draw, you increase your odds of winning. This type of play is known as a System Bet – to activate one just keep picking more numbers!
Bonne Surprise!
How would waking up €12 million richer feel? Difficult to imagine really. You can pretend, of course, playing it through in your mind, personally I always have a little daydream at work but really, there's just no way to prepare yourself is there? All you can do is just pick your numbers, at least that way you've done your part in making it happen.
And who knows? – Ireland might still get something out of France this summer after all! Perhaps not the Cup, but I'm sure a few million euro on the French Lotto would certainly raise your spirits!
---