Lotto News 15 April 2015
Increase your profits!
How to play the lotto with system entries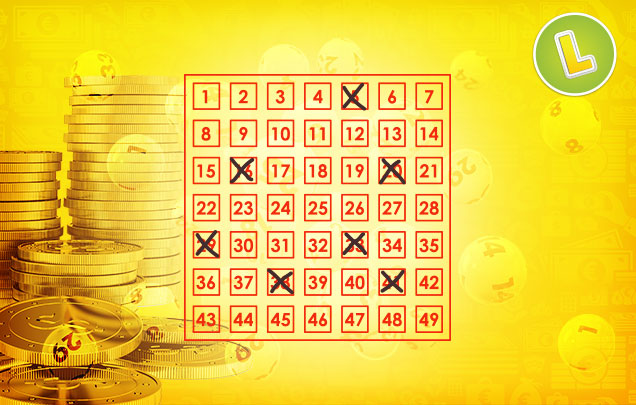 System Entries In A Nutshell
System Bet games essentially mean you are entering more than the standard set of numbers than you would on a regular lottery ticket play. All these numbers are then entered into the following draw in multiple combinations, affording you the opportunity to match more numbers per play. It should be noted that the more numbers you enter the more the cost will rise. This is because you are essentially playing multiple lines at the same time: more numbers = more lines.
To engage the System Entry (or Combo Bet as it's sometimes called) simply click on additional numbers beyond the regular amount of playable numbers (i.e. pick more than six for the Lotto or more than five for EuroMillions) and the feature will be engaged automatically. You will also see that the System Bet has been activated at the top of the ticket area. In the image below a System 07 play has been entered for the Irish Lotto. This means that, by adding an additional number, now seven different lottery lines will be entered.
Now let's take a look at some of the different lotteries you can play here at Lottoland and how you can boost your chances of winning with System Entries.
By playing the Lotto at Lottoland you're able to use system entries to boost your chances of winning. Rather than the standard six you're able to enter up to seven extra numbers making 13 numbers in total – more than twice the numbers of a regular entry. You can also opt to enter these into the Lotto+ draw if desired.
Get a better chance at winning Europe's biggest and most loved lottery. With system entries you have a greater chance of winning those huge jackpots – up to €190 million – not to mention any of the other 12 lower tier prizes.
You have the option to pick extra numbers or extra Lucky Star numbers. As well as the five regular numbers you can pick up to 10 extra numbers for a total of 15. Alternatively you can play your regular five numbers and, other than the standard two Lucky Numbers, you can pick all 11 Lucky Star numbers.
Win The American Dream
Two of our most popular lotteries at Lottoland both come from the US – MegaMillions and PowerBall games, which, together, boast the biggest jackpots on the planet. With both lotteries, in additional to the standard five numbers, you can add an additional 15 for a massive 20 numbers per play! Due to the way the game is designed you can only pick one PowerBall or MegaBall however you do still have the option of adding the extra games – i.e. the PowerBall "PowerPlay" and MegaMillions "MegaPlier" features to multiply non-jackpot wins.
The advantage of playing with system entries
So, what are the benefits of system entries? Well, by entering multiple lines simultaneously you get more chances to win. Some people also like to play a mixed game, where they first click the Quick+1 button for a fully-random quick pick with a nice spread of numbers. They then engage a system entry by picking their own special numbers – their lucky numbers you might say – in conjunction with their random quick pick numbers to get the best of both worlds.
Playing With A System Entry In Five Simple Steps
System Entries may seem complex at first – and, in numerical terms they are – but for you, the player, they're both easy to understand and use, and they make it easier to win too! Simply follow these simple steps and you too could be on the fast-track to riches!
1. Choose your lottery
The first step is to choose the lottery you wish to play. You can play with system bets in any of Lottoland's lotteries, except for the Spanish Christmas Lottery (since it's a traditional lottery based on buying tickets with specific numbers, rather than a lotto where you select your own numbers.)
2. Choose your lucky numbers
Next, choose your numbers – remember you can either go for a quick pick, by clicking the Quick+1 button, or you can select and add every one of your numbers manually.
3. Choose your system
Now you can choose your extra numbers. These can be regular or supplemental numbers (e.g. Lucky Stars in EuroMillions). Just click to select the numbers you wish to play. Keep an eye on the type of system you have activated on the top of the selection area. Feel free to hover your mouse cursor over the System Type box to get more information on your selection including how many actual combinations you will be entering into the next draw.
4. Select additional figures
With each additional number you add your chances of winning a prize increase significantly. The cost of this investment grows each time, but so does the potential payoff should you guess correctly.
5. Select additional options and Games
Don't forget those extra games – such as Lotto+, for the Lotto, or, for the giant US lotteries, you also have the option of playing with the MegaPllier (MegaMillions) or PowerPlay (PowerBall) to multiply non-jackpot wins.
System entries on EuroMillions
Everyone's looking for a way to increase their chances of winning on EuroMillions and since system entries offer a chance to tilt the odds in your favour, playing EuroMillions with system entries makes sense. Remember the more numbers you pick the more numbers will be used in more and more different combinations. The table below shows you all the different types of plays available, how many combinations will be entered and how much they cost. Note that the names of each system play correspond to the types of numbers picked – i.e. System 05-03 represents five regular numbers plus three (rather than two) Lucky Star numbers whereas System 07-02 represents seven (rather than just five) regular numbers and just two Lucky Star numbers.
More questions?
By now you should have a good overview on system entries, what they are, how they work and how they can help you to win big. Of course we've really only scratched the surface of what system entries are and what they can do. This powerful method of play really can help bring your lottery game to the next level so if you have any more questions please don't hesitate to contact support or just send an email to [email protected] and we'll be more than happy to answer your questions.
---