winners 25 July 2017
The Best And Weirdest Ways To Improve Your Chances
How To Win The Lottery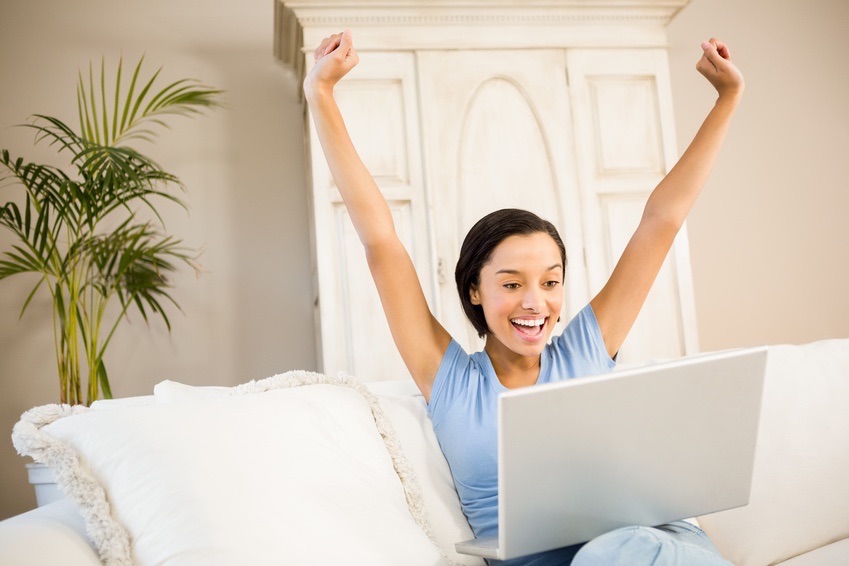 We have previously talked about how to win the Lotto, as part of our Irish Lotto guide, but of course that's just one of many lotteries available here at Lottoland. So, how do you win lotteries, exactly? Is there anything you can do to make it easier to win? Read on...
Get The Best Odds
Many players are unaware of the huge disparity in odds between each of the different international lotteries. Some offer huge jackpots, but with much greater odds on winning it, while others have a more achievable jackpot, but those who do claim it won't walk away with more than a few million.
Our Lotto remains a popular choice for this reason – indeed British lottery fans have been playing the Irish Lotto, in one form or another, for years.
Still, with the changes that came in last year, those odds got worse. But luckily we've got alternatives:
All three of these are in our top five. But if you're looking for the best jackpot odds overall, then these two come out top of the list:
Polish Mini Lotto – Lottoland's Best Odds at just 30c per line!
Swedish Lotto – Your best chance of becoming a millionaire from 50c! (without bonus game or plus draw)
So, great odds – and incredible value too! But is that all winning the lotto's about? Beating the odds? Well yes, but there's still more you can do to bring those odds down more in your favour. In fact, here's a way you can practically halve them.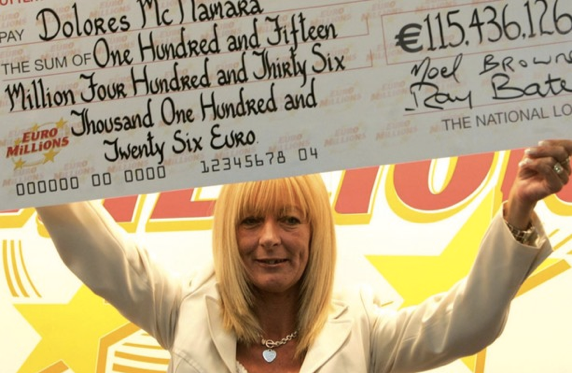 Dolores McNamara, Ireland's biggest winner, defied incredible odds of 116,531,800 : 1 to win €115.4 million back in 2005. Of course, as of September 30th,the new EuroMillions rules means odds of over 140 million to one – but there are easier ways to win.
Have A Second Go
One of the best ways to improve your chances is to quite simply add extra selections to your weekly tickets. The more numbers you have, the more likely you are to win, simple!
The main issue with this is that it will add to your weekly costs, but this can be overcome by joining a syndicate. This way a collective can purchase numerous tickets without affecting their own personal weekly outlay.
Syndicates have had a number of big wins down the years. Indeed only a few weeks back we had news of a huge win, when a syndicate of Dublin Bus employees won €24 on EuroMillions.
It's worth noting, also, that Ireland's biggest ever Lotto jackpot, worth €18.9 million, was also won by a syndicate, this time a syndicate of quarry workers from Carlow.
Get Picky
You won't increase your chances of winning with random numbers, but you will make a big difference to how much you win, should your ticket come good.
It's said that, in the UK, an estimated 10,000 people pick the numbers 1,2,3,4,5,6 each week. Not a lot of players considering the population there, but now imagine there's a £10 million UK Lotto jackpot and that sequence ended up being the jackpot winning selection.
Every single one for those 10,000 players would have all have to share; despite the fact that they won the lottery they'd each go away with just £1,000.
Now, don't get me wrong, if you dropped a grand on my lap I'd happy. But not if I'd managed to beat odds of over 45 million to one!
The easiest way of avoiding this by opting for a quick pick (here at Lottoland it's as easy as pressing the Quick+1 button).
Now I know lots of you still prefer to pick your own numbers, and maybe some of you have your own lucky numbers, but here's the thing about picking lottery numbers – a huge majority of players pick the same ones!
For example, so-called "lucky" numbers almost invariably incorporate notable dates and/or birthdays, which means if your ticket wins, but your numbers are only between 1 and 31, there is a much higher chance of sharing your jackpot with numerous players.
Mix Things Up
Most players like to run with the same numbers every week thanks to a mix of superstition and habit. And of course there's always that Murphy's Law fear that the week you change, the old numbers will come up.
But take the case of Cornish winner Derek Ladner, who had a momentary lapse of memory and couldn't recall his usual line. Opting for a set of random numbers he ended up winning a prize just shy of £1 million.
Then there's Eric Tarry from Norfolk, who also drew a blank when he went to fill in his ticket, and, following a quick pick, ended up £7 million better off.
So, not only does switching to quick picks help you avoid shared wins, there's evidence that suggests that it could also help influence your chances of winning.
In fact, according to official PowerBall statistics in the US, about 70-80% of their winners used quick picks. Something to think about, especially since this is the lottery that's given us the majority of the biggest lottery jackpots of all time, including the all time jackpot record of €1.4 billion!
Move To Carlow
Lottery stats published recently in the Irish Mirror and elsewhere this week reveal the luckiest places to buy tickets, including the shops that sold them. It's interesting to note that the majority of these tickets are on the east coast.
Lucky counties include Laois, Mayo, Wexford, Louth, Dublin, Waterford and Clare but the luckiest county, by far, is County Carlow.
Carlow is also, as we mentioned earlier, the county responsible for the largest Lotto jackpot.
So maybe it's time to pack those boxes and move to Carlow!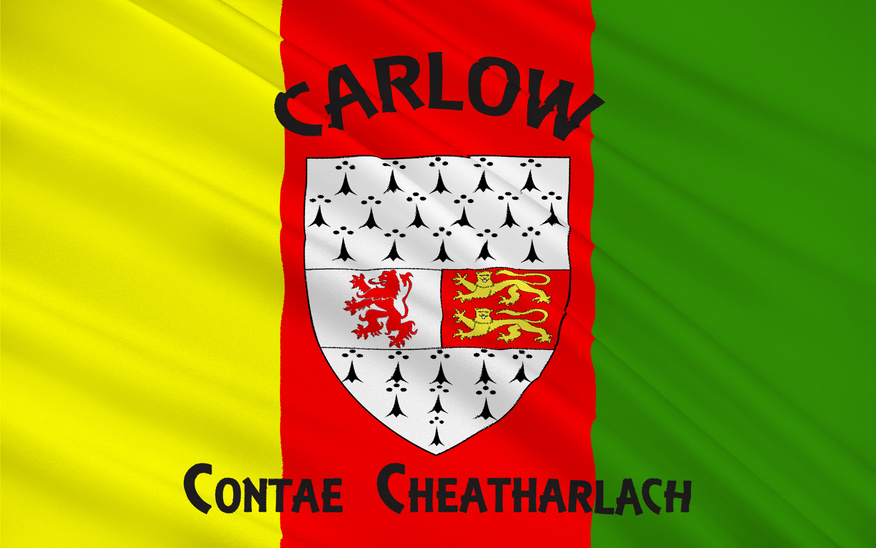 Carlow's where all the big wins are as far as tickets are concerned, but Lottoland's where it's at in terms of huge jackpots and unbeatable prices!
Animal Magnetism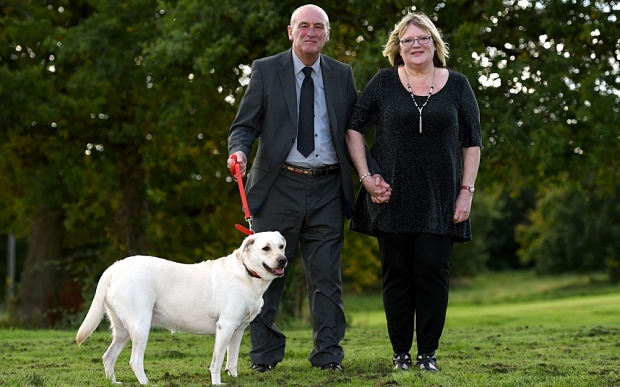 There is a common superstition that animals can sense the paranormal, and we've all been spooked out by our pet staring very intently at something we can't see, but what if they can turn this power to predictions?
In 2003 lotto winner Billy Gibbons, from Cheshire, revealed that his winning numbers were selected by his pet chicken, who pecked at his calculator after Billy had accidentally spilt seed over it.
Then there's one of last year's most shared stories, UK winners Jane and Alan Slater and their Labrador Ruby. Ruby discovered their second winning ticket, which the couple had misplaced, by sniffing around the car.
So the next time your cat wanders across your keyboard, don't brush them off, let them do their thing and note down any numbers.
Get That Friday Feeling
While it is mathematically baffling, people who pick up their ticket on a Friday evening are statistically more likely to have a winning line. So, if you like to grab yours on the way to work, perhaps it is time for a change of routine.
Buy Two Tickets
Last, but certainly not least, quite simply double your chances by getting an extra ticket. Sounds simple and it is!
With this knowledge you're in a great position to take on this week's EuroMillions, which has an incredible €135 million jackpot.