Lotto Knowledge 20 May 2022
Europe's Biggest Jackpots
Lotto Comparison: EuroMillions vs EuroJackpot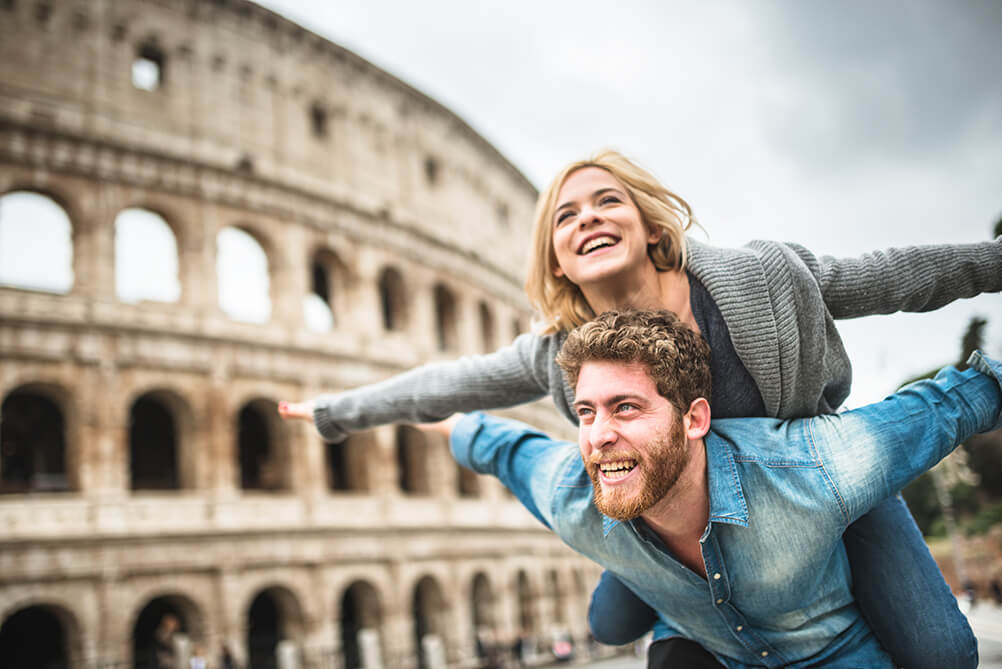 Table of contents:
EUROMILLIONS VS EUROJACKPOT: OVERVIEW
EuroMillions and EuroJackpot are both multi-national European lotteries which offer some of the largest jackpots in Europe!
EuroMillions has both a higher minimum jackpot and a higher jackpot cap than EuroJackpot.
The minimum jackpot for EuroMillions is €17 million and the EuroMillions jackpot is capped at €230 million. EuroJackpot offers a minimum jackpot of €10 million, which can roll over to a maximum of €120 million.
As EuroMillions offers a higher jackpot cap than EuroJackpot, it's inevitable that the jackpot will roll over to a higher amount than the EuroJackpot top prize, therefore the EuroMillions record jackpot is far higher than that of EuroJackpot.
The EuroMillions record jackpot currently stands at €220 million while the EuroJackpot record jackpot is currently €90 million.
On Tuesday, March 29, 2022, the EuroJackpot cap was raised to €120 million, enabling the jackpot to roll over to more than the previous reocrd jackpot of €90 million. On 17 May, 2022, the EuroJackpot reached €92 million.
Likewise, the new EuroMillions jackpot cap is set at €230 million.
Until recently, the EuroJackpot draw was only held on Fridays but now both lotteries are held on Tuesday and Friday evenings.
EuroMillions VS EuroJackpot
EuroMillions
EuroJackpot
Minimum Jackpot
€17 million
€10 million
Jackpot Cap
€230 million
€120 million
Record Jackpot
€220 million
€90 million
Jackpot Odds
1:139,838,160
1:139,838,160
Draw Dates
Tues & Fri
Tues & Fri
Prize Tiers
13
12
Price Per Line
€2.50
€2
Participant Countries
9
18
EUROMILLIONS ODDS & PRIZES
In terms of odds, both EuroMillions and EuroJackpot offer the same odds.

However, EuroMillions offers 13 prize tiers, which is one more prize tier than EuroJackpot's 12 prize tiers.
EUROMILLIONS ODDS & PRIZES
Prize Tier
Odds
Average Prize
1 (5 + 2)-Jackpot
1:139,838,160
€230 million (Cap)
2 (5 + 1)
1:6,991,908
€314,547.55
3 (5 + 0)
1:3,107,515
€36,332.73
4 (4 + 2)
1:621,503
€2,064.40
5 (4 + 1)
1:31,075
€117.11
6 (3 + 2)
1:14,125
€69.20
7 (4 + 0)
1:13,811
€40.06
8 (2 + 2)
1:985
€13.55
9 (3 + 1)
1:706
€10.18
10 (3 + 0)
1:314
€8.47
11 (1 + 2)
1:188
€6.96
12 (2 +) 1
1:49
€5.39
13 (2 + 0)
1:22
€3.20
EUROJACKPOT ODDS & PRIZES
EuroJackpot introduced 2 new balls to the draw held on Tuesday, March 29th, 2022, of which raised the jackpot odds to 1 in 139,838,160 - the same jackpot odds offered by EuroMillions.
It's worth noting that the average pay-out for EuroJackpot secondary prizes is above that of EuroMillions, although the EuroMillions jackpot cap is significantly higher.
EUROJACKPOT ODDS & PRIZES
Prize Tier
Odds
Average Prize
1 (5 + 2)-Jackpot
1:139,838,160
€120 million (Cap)
2 (5 + 1)
1:6,991,908
€750,000
3 (5 + 0)
1:3,107,515
€50,000
4 (4 + 2)
1:621,503
€2,500
5 (4 + 1)
1:31,075
€200
6 (3 + 2)
1:14,125
€100
7 (4 + 0)
1:13,811
€60
8 (2 + 2)
1:985
€20
9 (3 + 1)
1:706
€15
10 (3 + 0)
1:314
€12.50
11 (1 + 2)
1:188
€7.50
12 (2 + 1)
1:49
€5
EUROMILLIONS VS EUROJACKPOT: COST & DRAW TIME
EuroMillions costs €2.50 per line whilst EuroJackpot costs €2 per line.
The EuroMillions draw is held in Paris at 20:45 CET (19:45 IST) whilst the EuroJackpot draw is held in Helsinki at 21:00 EET (18:00 IST).
EUROMILLIONS RECORD JACKPOTS
EuroMillions really made a name for itself in Ireland back in 2005 when Dolores McNamara from Limerick won €115 million, making her the first Irish EuroMillions winner.
Since 2004, there have been 17 Irish EuroMillions winners, with the latest winner pocketing €30.9 million in February 2022.
On June 25, 2013, a EuroMillions ticket which was purchased at a Mace shop on Shantalla Road, in Beaumont, Dublin, shared a jackpot of €187 million with another ticket which was purchased in Limburg, Belgium. The Irish EuroMillions jackpot winner took home €93.9 million. The jackpot of €187 million is currently the 9th largest EuroMillions jackpot ever.
There have been four EuroMillions jackpots of €190 million, which have been won in UK (2019), Portugal (2017), Spain (2014) and UK (2012).

In October 2021, the largest EuroMillions jackpot to date was won. The €220 million jackpot was claimed by France, although the jackpot was in fact won by someone on the South Pacific island of Tahiti, which is part of French Polynesia.
Most recently, A €215 million jackpot was won in the UK in May 2022.
EUROMILLIONS RECORD JACKPOTS
Date
Prize
Location
15/10/21
€220 million
France
10/05/22
€215 million
UK
26/02/21
€210 million
Switzerland
11/12/20
€200 million
France
2019, 2017, 2014, 2012
€190 million
UK, Portugal, Spain, UK
EUROJACKPOT RECORD JACKPOT
Despite being available in more countries than EuroMillions, the biggest EuroJackpot wins are less geographically diverse than EuroMillions winners.
The top five biggest EuroJackpot wins have all been at the previous cap of €90 million and have been won in either Finland or Germany. With the new EuroJackpot cap being set at €120 million, it's only a matter of time before we have a new EuroJackpot record jackpot winner.
EUROJACKPOT RECORD JACKPOTS
Date
Prize
Location
23/08/2019
€90 million
Finland
14/10/2016
€90 million
Germany
15/01/2021
€90 million
Germany
09/02/2021
€90 million
Finland
01/05/2020
€90 million
Germany
EUROMILLIONS VS EUROJACKPOT: PARTICIPANT COUNTRIES
EuroMillions is available in 9 countries. These countries are: Austria, Belgium, France, Ireland, Luxembourg, Portugal, Spain, Switzerland and United Kingdom.

EuroJackpot is available in 18 countries. These countries are: Croatia, Czech Republic, Denmark, Estonia, Finland, Germany, Hungary, Iceland, Italy, Latvia, Lithuania, Netherlands, Norway, Poland, Slovakia, Slovenia, Spain, Sweden.

Spain is the only country where both EuroMillions and EuroJackpot is available.
Participant Countries
EuroMillions
EuroJackpot
AUSTRIA
CROATIA
BELGIUM
CZECH REPUBLIC
FRANCE
DENMARK
IRELAND
ESTONIA
LUXEMBOURG
FINLAND
PORTUGAL
GERMANY
SPAIN
HUNGARY
SWITZERLAND
ICELAND
UNITED KINGDOM
ITALY
LATVIA
LITHUANIA
NETHERLANDS
NORWAY
POLAND
SLOVAKIA
SLOVENIA
SPAIN
SWEDEN
BET ON MILLIONAIRE AT LOTTOLAND
Lottoland doesn't offer bets on EuroMillions but as an alternative, you can bet on Millionaire which offers the same odds and prizes as EuroMillions.

Yes, that's correct. Lottoland's Millionaire gives you the chance to win the same jackpot amount as you would with EuroMillions.

The rules are the same, match 5 + 2 to win the jackpot. The price per line is €2.50.
BET ON EUROJACKPOT AT LOTTOLAND
Lottoland gives you the chance to bet on the outcome of Eurojackpot.

If your numbers come up, you'll win the same prize as the official lottery. However, the price per line when you bet on EuroJackpot at Lottoland is €2.50 instead of €2 for the official draw.

An advantage of betting on EuroJackpot with Lottoland is that for a small extra fee, you can take advantage of special features which are unique to Lottoland.
With NumberShield, you can block your numbers from being selected by anyone else, meaning that if your numbers are drawn, you take home the full jackpot without having to share!
DoubleJackpot gives you the chance to win double the jackpot amount!
In 2018, a 36-year-old cleaner from Germany called Christina won an incredible jackpot of €90 million by betting on EuroJackpot with Lottoland. This put Lottoland down in the Guinness Book of Records for the largest online gambling pay-out.
EUROMILLIONS VS EUROJACKPOT: WHICH LOTTERY IS BETTER?
Neither lottery is 'better' than the other as such.

Prior to the changes which were implemented on Tuesday, March 29th, the odds for EuroJackpot were more favourable than EuroMillions but as two more balls were added to the draw, the odds are now the same.

The EuroMillions jackpot cap of €230 million is €110 million higher than the EuroJackpot cap, however, EuroJackpot's cap of €120 million is still one of the highest potential lottery jackpots in Europe. Furthermore, the average pay-outs for second tier prizes tend to be higher with EuroJackpot.
Remember that the EuroJackpot top prize can sometimes be higher than the EuroMillions jackpot if the EuroMillions jackpot is won and the EuroJackpot keeps rolling. Therefore, it's always worth checking the current jackpots to see how they compare. Not just EuroMillions vs EuroJackpot but also any other the other lotteries offered by Lottoland.
Experienced lottery enthusiasts will bet on various lotteries, rather than limiting themselves to just one. It's wise to check before you bet and also watch out for special draws such as EuroMillions 'Superdraws' (Mega Draws).

Ultimately, both lotteries are very similar, with the same format (pick five numbers from 1 to 50 plus two bonus balls) and the same odds. EuroJackpot is much more widespread across Europe, being available in 18 countries as opposed to EuroMillions which is only available in 9.
Even though EuroJackpot is not available in Ireland, you can still bet on the outcome of this great European lottery with Lottoland.
Further to the special features previously mentioned, another advantage of betting on the lottery with Lottoland is that you don't have to wait for the official draw to take place in order to win!
With Millionaire Go! and EuroJackpot Go! you can win the same jackpot as the official EuroMillions and EuroJackpot lottos but the draws takes place on the hour, every hour!

Variety is the spice of life, that's why Lottoland offers lottos from around the world.
If you're a regular EuroMillions punter, at least with Lottoland you have the choice to bet on another massive lottery and keep your options open. If you bet with Lottoland, a big advantage of betting on EuroJackpot as opposed to Millionaire is the option to use the NumberShield and DoubleJackpot special features.
With ever rising jackpots, it may only be a matter of time before Lottoland pays-out another Guinness World Record to a lucky winner who bet on EuroJackpot, or perhaps next time it will be Lottoland's Millionaire lotto who produces the winner. Either way, when it comes to EuroMillions vs EuroJackpot, if you're lucky enough to win either, you won't worry about which lottery is "the best" as either lottery will make you a millionaire!

Updated: 20th May 2022

---