Lotto News 16 March 2015
Anyone Out There With A Bit Of Irish In 'Em?
People You Won't Believe Have Irish Ancestors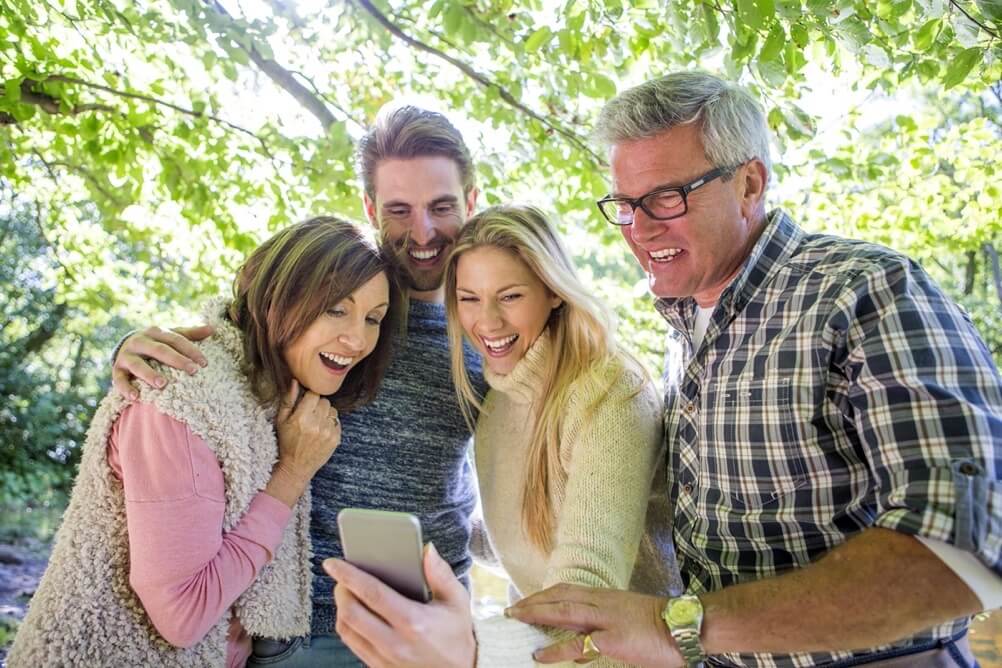 The President
Believe it or not, out of 44 US Presidents to date half of them have Irish ancestors. It's also interesting to note that every US president since 1977 has had Irish roots, starting with Jimmy Carter and all the way up to Barak Obama today.
Ulysses S Grant was the first ever American president to visit his ancestral homeland back in 1879, though he had left office by that time. The first official visit was made by JFK, who received a rock star welcome.
Not to be outdone by his more beloved rival, Richard Nixon also conducted a trip though his reception was not so warm. Instead of cheering fans Nixon was greeted by anti-Vietnam war protestors.
Ronald Reagan visited Ireland in 1984 to a mixed reception. Bill Clinton, who had made the Northern Ireland peace process a major component of his foreign policy, visited in 1995 and was welcomed positively. Meanwhile vast swathes of County Clare were put on lockdown during the arrival of George W Bush back in 2004. As with Nixon, protestors were out in force, this time protesting the war in Iraq. The military was also out in force, however, providing the heaviest security measures in Irish history.
As a recovering alcoholic W didn't partake in the traditional pint of Guinness, but his successor, Barack Obama, certainly did when he visited his ancestral home of Moneygall, Co. Offaly.
The King
Born in Tupelo, Mississippi in 1935, Elvis Presley was the undisputed King of Rock and Roll. He left an astonishing musical legacy and 38 years after his death his star has not faded. The King himself was partly Irish; his Mother, Gladys Love Presley, was of Scots-Irish descent.
The Boss
Bruce Springsteen may have been "Born in the USA" but he has Irish blood on his father's side. The Boss is just one of many famous American rockers with Irish ancestors, others include Tom Petty, Jim Morrison, Metallica guitarist Kirk Hammet, Trent Reznor (Nine Inch Nails) and the legendary Kurt Cobain.
Some of the biggest names in American pop also have an Irish connection including Justin Timberlake, Rihanna, Beyoncé, Gwen Stefani, Mariah Carey and Britney Spears.
The Don
Francis Ford Coppola's 1972 classic The Godfather is, without a doubt, the definitive mafia movie and Marlon Brando's performance of Vito "Don" Corleone remains the actor's defining role.
In Copolla's sprawling 1974 sequel the story of the Corleone family is told via two different time streams. The first sees Robert De Niro playing Vito Corleone as a young man, and the second which focuses on the story of Vito's son Michael, played by Al Pacino.
Although the movie frequently tops critics best ever lists, the studio originally wanted to cut all the Robert De Niro scenes. Thankfully that never happened.
Although both actors are known for playing Italian gangsters both Brando and De Niro also have Irish ancestry.
The Greatest
Muhammad Ali, born Cassius Clay, is one of the sporting world's greatest living legends. In his prime Ali was known as much for his quick jibes as he was his swift jabs. The reason for Ali's famous "gift of the gab" was not made clear until 2009, when it was revealed that his great grandfather hailed from the town of Ennis, Co Clare. Ali visited the town that year where he was given the key to the town.
The Toughest
Now Ali is without a doubt the greatest – but is he the toughest? Because there's only one man to fit that bill, Chuck Norris. So it should be no surprise to hear that the Hollywood hard man has got Irish blood. They named a street in Dublin after Chuck Norris but it proved problematic – since nobody crosses Chuck Norris and lives to tell the tale.
The Richest
Bill Gates, co-founder of Microsoft and the richest man in the world (he regained the title in 2015) is a complex guy to say the least. He's as well known for his ruthless business practices as he is for his boundless generosity, giving vast amounts of his massive wealth to charity. The Bill And Melinda Gates Foundation is the world's largest charity organization that aims to eliminate poverty and improve the living standard of millions throughout the world. Not only is Bill quite pally with Bono, the world's richest man also has Irish ancestry.
The Funniest
I used to know Eddie Murphy. I even had a couple of pints with the man. Not the same Eddie Murphy you're thinking of, but perhaps a distant relative. Like many of the people on this list Eddie Murphy's grandfather was Irish. He joins the ranks of other famous funnymen with Irish ancestors including Dennis Leary, Conan O'Brien, Bill Maher, Bill Murray, George Carlin and the late, great Robin Williams.
The Empire
James Earl Jones' heritage includes Irish, African and Native American. The actor has had many great roles over the years but is best known for his deep, distinctive voice. Jones was the voice of CNN– "This, is CNN!" as well as Simba's father in The Lion King and Luke Skywalker's father, Darth Vader, in Star Wars. It's hard to believe that a young James Earl Jones rarely spoke as a child due to a particularly acute stutter.
The Rebels
It's no surprise that the poster-boy for rebellion has an Irish connection. While Ireland itself has a long history of rebellion, there's also a long history of Irishmen and Irish women going overseas across the sea to fight for foreign causes. Irishmen fought to secure American Independence but also sided with Mexico in the Mexican-American War. Many Irish also fought against Franco's fascist troops in the Spanish Civil War (though many others, encouraged by the Church, fought for them.)
Young Ché Guevara would have known this and studied it carefully. He was the son of Ernesto Guevara Lynch – whose ancestors had rebelled against Cromwell and eventually came to Argentina from Galway, via Bilbao. In March 1965 Ché Guevara came to Limerick (a good choice of city for the Argentine rugby fan) for a night on the town and wore the shamrock in celebration of Saint Patrick's Day.
The Irish Take Tinsel Town
In addition to homegrown actors such as Liam Neeson and Colin Farell, Hollywood is positively teaming with actors and directors whose roots can be traced back to Ireland. These include Baldwins, Charlie and his dad Martin Sheen, Harrison Ford, George Clooney, Brad Pitt, Quentin Tarantino, John Travolta, Ron Howard, Kevin Costner, Johnny Depp, Tom Cruise, Clint Eastwood and Walt Disney.
Walking On The Moon
Neil Armstrong, the first man on the moon, had Irish ancestors. As, of course, did the man who put him there, John F Kennedy. Former Apollo 11 crewmate Michael Collins is also – surprise surprise – of Irish descent. Or to put it another way...
We're Everywhere!
And at no other time is that so noticeable than on March 17th, where half the world celebrate their Irish roots and the other half seemingly make some up just for the day.
For your best St. Patrick's Day ever why not play EuroMillions for a chance to win €33 million. And if your head's feeling fragile on Wednesday the 18th take heart – the Lotto jackpot is €7.5 million!
---