Lotto News 02 October 2019
Sweet Eats!
Which Country Has the Most Michelin Star Restaurants?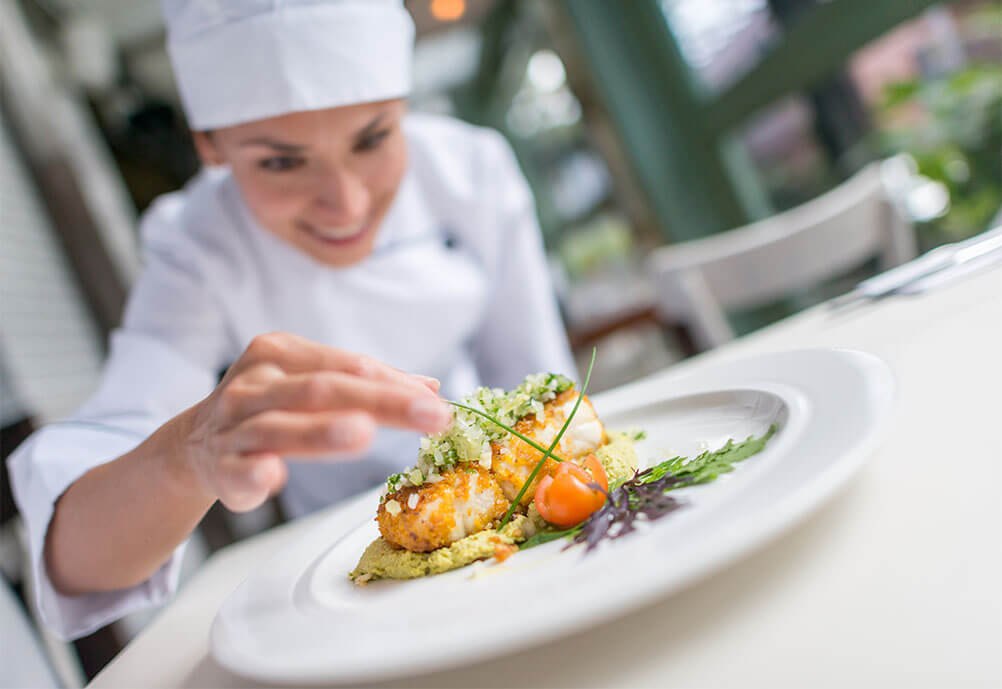 What makes a great restaurant?
We've all got our own internal criteria for a great restaurant. It's usually that secret algorithm of location, service, accessibility and, oh yeah, the food! But what about when the local won't cut it (unless you live next door to The Dorchester)? What about when the birthday, anniversary or first date calls for something a bit more memorable? Well, the Michelin guide has you covered here too.
Most people are familiar with the Michelin three-star system (one star being 'a very good restaurant,' two being '…worth a detour,' and three stars '…worth a special journey') and since 1956 this has been the standard by which restaurants are compared globally. The Michelin tyre company originally produced a guide for French motorists which included listings for mechanics and hotels as well as restaurants. Today the guide has gone global and is regarded as the gold standard when it comes to restaurant reviews. Only the very top restaurants qualify to receive this honour, meaning that it is not always possible to find a Michelin starred restaurant in your neighbourhood. With that in mind, we are going to discover which countries and cities from around the world contain the biggest number of high-quality dining establishments.
Which City has Most Michelin Star Restaurants?
Given that Michelin is a French company, it should come as no surprise that Paris contains a huge number of Michelin starred restaurants. But, interestingly, if you want a single city with the greatest choice, it's not The City of Lights. The city with the greatest number of starred restaurants is Tokyo with 230 (Paris is in second place with 'only,' 123) at time of writing. In fact, Japan has three of the top five cities for the total number of Michelin starred restaurants with Kyoto in third place and Osaka in fourth and New York rounding out the top five. A little further down the list London beats out Hong Kong for 6th spot, with Singapore, San Francisco and Barcelona making up the rest of the top ten list of cities with the most Michelin Star restaurants.
So we're off to the airport, right?
Well, that's on you but before you head for the bright lights of the Far East it might be worth looking a little closer to home. Japan's 380 starred restaurants in total means one for every 335,000 Japanese citizens so you'd better book plenty of time in advance. Or why not just go local instead? With 14 one and two-starred restaurants in Ireland to cater for just over 4.5M citizens, the ratio is almost identical to Japan and significantly lower than the ratio for Wales (446,000:1), Scotland (603,000:1) or the UK as a whole (402,000:1).
That's not quite the ratio of the French (106,000:1) or the Swiss who take the prize with a dainty 71,000:1 but saving the airfare means you can throw in an extra bottle of Dom Perignon guilt-free! Other countries which boast high numbers of Michelin star restaurants include Italy and Spain if you fancy a culinary trip to the Med. Germany and the coastal United States are also popular destinations for lovers of good food. And if you are planning a trip to South America then you should try to sample the delights of the best Brazilian cuisine. Also in that part of the world, don't miss the opportunity to stop in on the famous Miraflores restaurant in Lima, Peru, which was voted best in South America in 2017.
What is the Worst Country for Michelin Stars?
Well, this is awkward. When you've got great landscapes like Canada does, fascinating wildlife like Canada does and famously awesome people like Canada does, then something has to give. Despite its small population (37 million people despite being the second largest country on Earth), Canada has yet to be granted a Michelin star to any of its restaurants. Until a Canadian chef can nab one of those coveted stars, lovers of fine dining in Canada will have to make the trek over the border to cities like New York, Chicago or Washington.
One for the road?
So don't forget, next time you're looking for that luxury dining experience, you could be tempted to hop on a long haul flight (wouldn't that be fun) but a little bit of research shows that there's not always the need to travel as far as you think! And with Lottoland, you never need to travel to play the best lotteries in the world as they are only ever a click away!
---